PWSI set new record for toy donations with successful Toys For Tots tourney
By Charles Boehm
WOODBRIDGE, Va. – Prince William Soccer, Inc. wrapped up the 14th edition of its annual Toys For Tots Tournament on Sunday, as the final round of competition in the Under-9 through U-12 age groups concluded four long days of soccer spread over two weekends under hot, sunny conditions more traditionally associated with Aug. 1 than Sept. 1.
PWSI urges participants to donate as many new, unwrapped toys as possible to contribute to the U.S. Marine Corps' charitable program of the same name. And beyond the value the event offers for coaches organizing their teams ahead of the fall league season, this year broke new ground in that category.
"It was the first tournament with our new tournament director, John Faircloth, and I thought he did an outstanding job," PWSI executive director Mike Yeatts told SoccerWire.com on Monday. "The kids had a great time, survived the heat – and most importantly, we had our largest toy donation I think we've ever had.
"Last weekend we had 31 50-gallon bags full of toys. And I think we surpassed that this weekend, but we haven't counted them all up."
Starting this year, Yeatts and his colleagues have taken a extra step to encourage maximum donation levels
"We actually made a little bit of a contest," he explained. "We're going to give the team that donated the most toys a complimentary Toys For Tots entry fee next year."
Toys For Tots' second weekend was held entirely on professional-grade synthetic-turf fields, which helps the tournament ensure that games are completed in nearly any weather conditions. It also raises the temperature a bit when the late-summer sun beats down, as it did on Sunday in particular.
[ +Find SoccerWire's coverage of TFT's first weekend here ]
But despite the effects of some tired legs by the afternoon games, there was plenty of good soccer being played by a wide range of participating clubs and teams.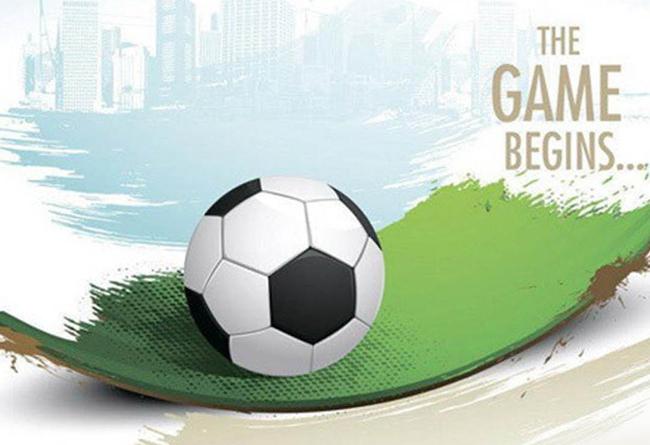 "The tournament's well-run, we really enjoy it," said Dave DeMillio, coach of the Loudoun Soccer 02G Black team, which finished in second place in the Toys For Tots U11 Girls Pride division. "The facilities are fantastic, the quality of teams that are here are awesome, so it's been a good tournament. The girls have liked it.
"When you have some new players this is the time to evaluate what you have and what you don't have, where you can tighten up and what you need to work on."
In the U-12 girls category, Toys For Tots was the debut competition for Capital FC Sting, a brand-new squad from Washington, D.C., which is the first girls travel team to represent the Capitol Hill neighborhood in more than a decade.
"They just started in July. This is the first girls' program to come out of Capitol Hill since 1999," said coach Kab Hakim, whose team went 0-3 as they adapted to a tough new level of play. "They just had tryouts in July, and so this was their first weekend playing travel. So this was a baptism of fire for them – much faster, more aggressive."
[ +Toys For Tots highlights growing proficiency among US youth ]
Coach Dwayne James brought his Beach FC 02G Red Independence team all the way from the Virginia Beach/Tidewater area to experience new opponents and different styles of play in a less-familiar region.
"It's one of the commitments that we have, to explore opportunities as far as exposing the girls to talent in other areas," he said. "They've gotten challenged – we had to come back and really find different ways to solve problems in all the games, so all in all it's been a good tournament."
[ +Find T4T's full schedule and results information here ]