PWSI Icebreaker: Unique Mass. club Chauncy FC make long journey south
WOODBRIDGE, Va. — For some teams and players, especially those who come from outside Virginia or Maryland, the opportunity to attend the Prince William Soccer, Inc. (PWSI) Icebreaker may only come around once.

However, in the case of the players from Chauncy FC of Berlin, Mass., this weekend was the third year in a row that they have attended, with the same team moving up through the age groups and now reaching the Men's Under-19 tournament.
The team certainly enjoyed a challenging weekend against some of the other top U-19 squads, as they managed to draw 1-1 with Frederick FC (Md.) and 2-2 with SYC (Va.) on Saturday. That brought them to the consolation game in the tournament, which they won 3-0 over Fauquier County SC (Va.) in a game that was brought forward in Sunday's schedule due to worsening winter weather.
Described by the club's founder and owner Michael Hinds as "probably one of the smallest clubs in Massachusetts" in a conversation with SoccerWire.com on Saturday, Chauncy play in the Massachusetts Soccer Conference. The club is based amid Boston's far-west exurbs and fields just four teams between the U-14 and U-19 age groups.
With a total of just 75 registered players, Chauncy are also unique as they actively encourage their players to play for their town travel team and also to pursue interests outside of soccer, both sporting and otherwise.
The club's spring season is due to start next weekend, and their players took a nine-and-a-half-hour journey in two vans to attend the PWSI Icebreaker. Hinds says its unique place in the soccer calendar and the standard of competition is what motivates Chauncy to continue to send teams.
"I like the level of competition," Hinds said. "We're getting started in our season. We like the competition level, it gets us ready.
"We can't find anything like this in Massachusetts at this time of year. If you even find a field, it's about $600 an hour to play on it. We like coming here, and it's a very good, stiff competition."
Essentially the same group of players have travelled over the past three years to represent Chauncy in the appropriate age group, and Hinds believes that the lessons the group learn from facing teams outside of Massachusetts in an environment that is different from where they usually play are tremendously helpful.
"We learn a lot when we're down here," Hinds said. "Some of the boys are new to this level of competition, so they learn the speed of play, how to communicate, just listening to other teams and seeing what they do. They pick up an awful lot. They come prepared for this though, they know what they're doing.
"Playing teams that we don't normally see is wonderful, because you have to teach the guys to act on their own, act independently, figure out what's happening with the game while the game is going on. You can't over-prepare for them, because you don't know what they're going to play like."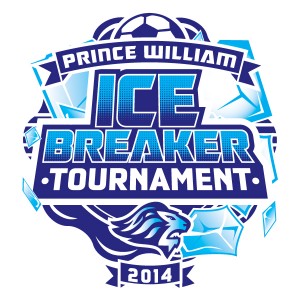 Chauncy do not train all year round, as opposed to many teams who travel to the PWSI Icebreaker, and the club welcome the opportunity to play outdoors given that snow is still very much a factor in Massachusetts and has been for months now. It means that the players are keen to get as much outdoor practise and game time as possible, especially with the spring league season just around the corner.
"It's invaluable to me, because these [opponents] get to train year-round," Hinds added. "We don't get that. We get two months in the spring, a couple of months in the fall, and that's really the extent of our training. We try to do things indoors in the winter, we just can't. A gymnasium floor is not the same thing."