PWSI Icebreaker: CASL U-11s bring North Carolina flavor to opening weekend
Woodbridge, Va. — Amidst all the teams from Virginia and Maryland at the Prince William Soccer Inc. (PWSI) Icebreaker's first weekend in Northern Virginia, a few notable exceptions entered from beyond the local area.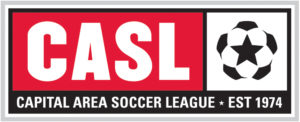 One such organization who made waves in the Under-11 brackets was Capital Area Soccer League (CASL) of Raleigh, N.C., who entered teams in the Pride and Classic competitions.
Founded in 1974, CASL use a number of top venues across their home state, including WakeMed Soccer Park in Cary, and have approximately 20,000 players registered with them at various age groups from U-5 age right up to U-19.
Each age group is able to play three types of soccer within CASL: Recreation, which is aimed at those with no prior soccer experience; Challenge, a more competitive level of play; and Classic, which is the top level of competition within the North Carolina Youth Soccer Association (NCYSA).
In addition, the elite boys from U-14 level upwards have the chance to play in the U.S. Soccer Development Academy (USSDA) against the top teams in the nation, while the best girls play in Elite Clubs National League (ECNL) at the same age group and above.
The club are also keen to aid the development of those youngest players, with the 10-month Capital Area Youth Academy (CAYA) program used to help U-9 and U-10 players who have shown the potential to play at the highest levels.
CASL have sometimes sent teams to the PWSI Icebreaker in the past, and this year when their application was accepted, players were selected based on their availability and then sorted into the two teams: the second-tier Pride tournament and the third-tier Classic bracket.
After a long journey on Friday and an intense period of games that saw both teams play three games in two days at Howison Park in Woodbridge, Va., the team found plenty of benefits from the experience in front of a sizeable travelling support.
"For both teams, it was very competitive, I thought it's been run very well and I'm very impressed with the complex," said Stephen Henry, a Classic and CAYA coach with CASL who led both teams at the weekend. "It's very different, as they're playing teams from other states as opposed to other CASL teams.
"Wherever we go in North Carolina, we usually run across other CASL teams because there are so many teams from CASL. It's nice to come here and play teams from different states and see how they're doing against us, looking at teams relative to our age.
"I think just knowing there are other teams in other states working just as hard as they are to get to the same place, being able to play against some of them this weekend has been really good."
[ +Find more PWSI Icebreaker coverage here ]
The experience the players gained against teams from other states should prove to be a very useful one for those representing CASL, especially having come against the likes of Loudoun Soccer (Va.) and the Virginia Soccer Association.
"The players may have played one or two teams from outside North Carolina in some of the other tournaments," Henry said. "CASL holds some really large tournaments at their facility, so we get teams from out of state so they may have played one or two.
"But this is the first time that all the teams they've been around have been from different states. This is the first time they've done something like that, so it's a cool experience for them."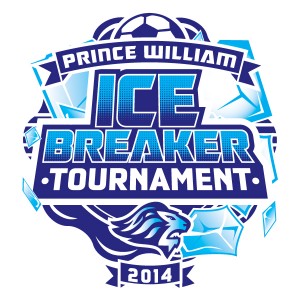 After such a tough schedule of games against solid competition from the Mid-Atlantic region, CASL return home having had a very helpful workout as the spring season starts to pick up steam.
An enjoyable weekend for the players and a learning experience for coaches, the PWSI Icebreaker continues to grow, and as CASL's appearance shows, teams from outside Virginia and Maryland clearly see it as a good tournament to participate in before the spring season kicks off.