Providence women's soccer announces promotion for Katie Day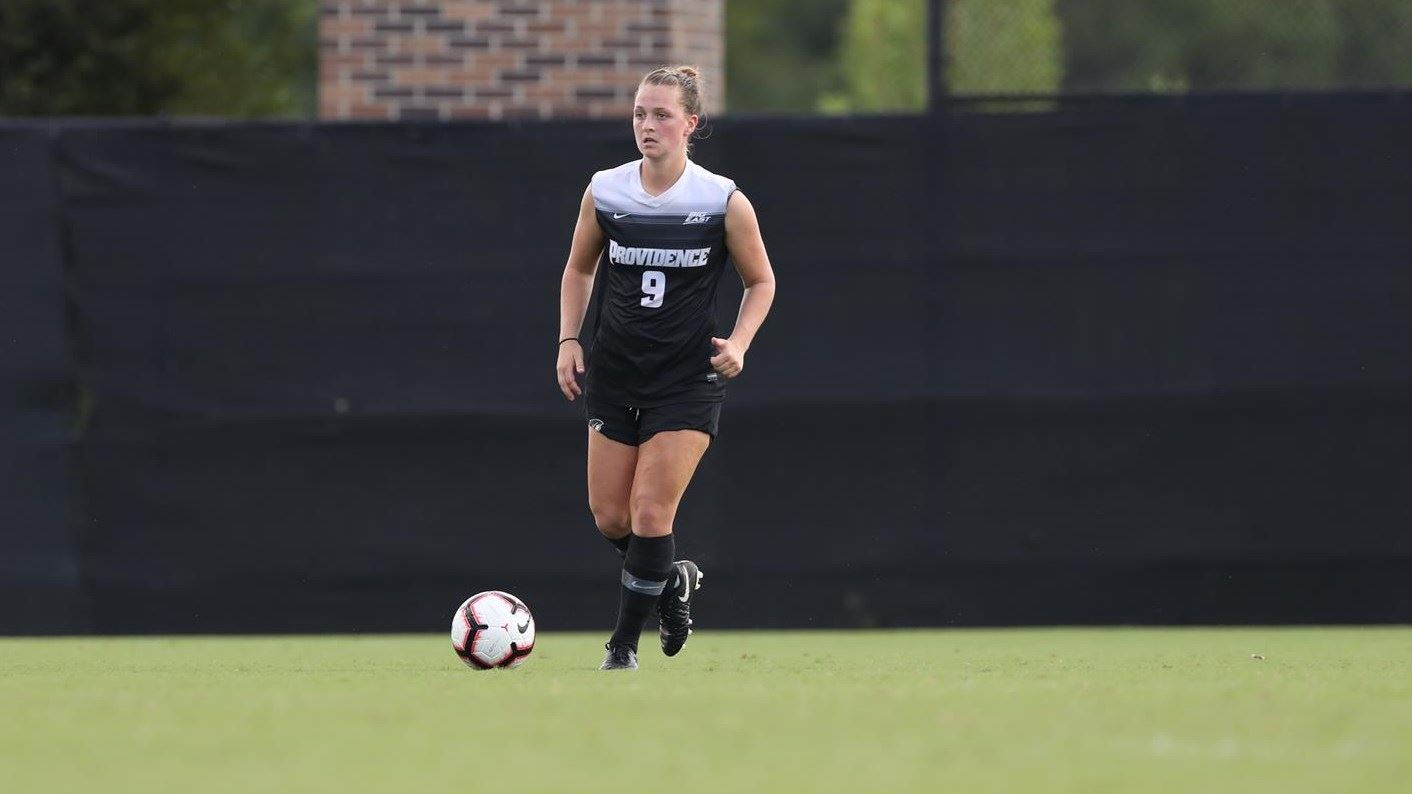 PROVIDENCE, R.I. – Providence College women's soccer Head Coach Sam Lopes announced today that Katie Day '19 has been elevated to Assistant Coach.
Day spent the last two years as the program's graduate assistant and will fill the assistant coaching role previously held by Kyle Bak, who left Providence to become the head coach at Holy Cross.
In addition to her most recent role with the program, Day enjoyed an impressive playing career with the Friars. She anchored the Friars' backline and guided the team to four-straight BIG EAST Tournament appearances (2015-18). Day is a two-time All-BIG EAST First-Team selection (2017, 2018) and she was named to the BIG EAST All-Tournament Team in 2017 after helping the squad reach the BIG EAST Semifinals. She also excelled in the classroom as a three-time BIG EAST All-Academic Team selection. In 2019, she was inducted in the Chi Alpha Sigma Honor Society. In 2018, Day was nominated for the prestigious Senior CLASS Award.
"I am excited to have Katie continue her journey in Friartown," Head Coach Sam Lopes said. "She was a highly successful student-athlete, influential as a graduate assistant and will be very instrumental going forward as a member of the staff. She's a proud alum, knowledgeable and talented, with a deep appreciation for Providence College, the community, our program and the sport of soccer."
During her time as graduate assistant, Day assisted with travel arrangements, on-campus recruiting arrangements and visits, home game promotions, alumni relations and served as the primary coordinator for program's social media accounts.
As she transitions into her new role, she will be involved in all aspects of the program's day-to-day operations, including on-field coaching, practice and game planning, scouting, player development, video and performance analysis and recruiting.
"I want to thank Coach Lopes and Coach Carlos for their continued support in my development as an alumna of the program and graduate assistant," Day said. "It is an honor and a privilege to be able to give back to my alma mater and to a program that has provided me with so much. I am excited for the what the future holds for PCWS! Go Friars!"