Preliminary games continue at US Youth Soccer Region II Championships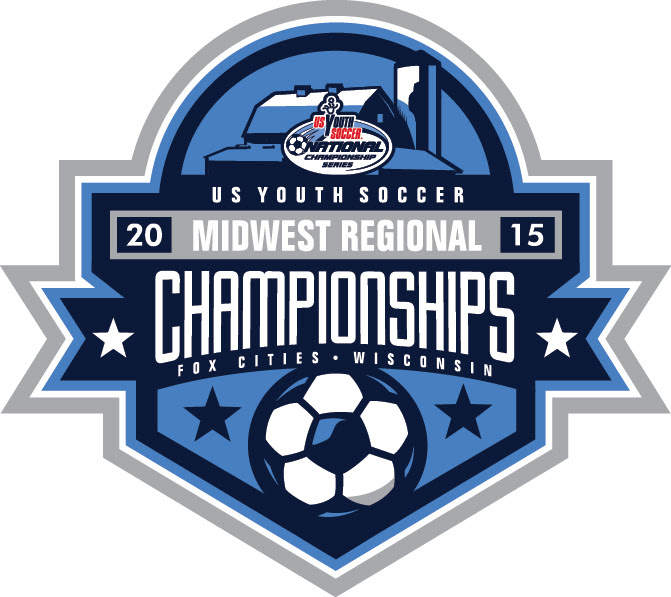 Schedule, Scores and Standings
FOX CITIES, Wis. (Via US Youth Soccer) – The 2015 US Youth Soccer Region II (Midwest) Championships continued Sunday with the second day of preliminary play at both USA Youth Sports Complex and Southwest Park in Fox Cities, Wisconsin.  More than 200 games have been completed by the nearly 4,000 players participating, and tomorrow's action will determine which Under-13 through Under-19 Boys and Girls teams advance to the semifinals.
Wisconsin Youth Soccer hosted the Region II Championships in 2006 and 2011, and is happy to once again showcase the prestigious tournament.
"The Wisconsin Youth Soccer Association is excited to be hosting the 2015 Midwest Regional Championships," said Wisconsin Youth Soccer President Peter Mariahazy. "This Championship benefits the area through the economic impact and seeing the highest quality of youth soccer.  The 12,000 plus visitors will experience warm Wisconsin hospitality and everything we have to offer visitors and businesses. It is an honor to host this prestigious and competitive event."
Wisconsin Youth Soccer has 15 representatives in the tournament – one in each Boys and Girls age group and an additional U-19 Girls wildcard.
In the Under-13s: Under-13 Boys SC Waukesha 01/02 (WI) got their second straight win after defeating Challenger Crew Jrs. 01 Black (OH-N) with two Miguel Herrera goals. Under-13 Girls SC Waukesha Blue (WI) played Crew Juniors Elite (OH-S) to a 0-0 draw today.
Under-14 Boys Ace Milwaukee (WI) lost their first match but bounced back today with a 5-3 win against VSA (IA). Ace Milwaukee got a 2-0 lead within the first ten minutes of play after goals by Brian Gonzalez and Luis Romero. VSA recovered with Zachary Eaton and Mateaus Lewis goals, but Ace took control again with another Romero goal followed by an Uriel Valdivia tally. Eaton found his second goal of the match for VSA in the 56th minute, but Romero came back in the final minute of play with a hat trick to secure the 5-3 victory. Two-time State Champ Under-14 Girls North Shore United (WI) (2015/2014) is up with two wins. Their 3-0 shutout today against KC Fusion Academy – Bulwich (KS) saw an early 4th minute goal by Courtney Hoppe, and two second half goals by Josie Kelderman and Audrey Simenz.
In the Under-15 age group, Sporting KC Academy (KS) defeated U-15 Boys Madison FC Gold (WI) 2-1. Max Rugova put Sporting KC in the lead in the 12th minute, but Alexander Harberg quickly recovered for Madison FC two minutes later. The deciding factor of the match occurred at the very start of the second half when Dontell Gilyard scored Sporting KC's game winner. Today's result and yesterday's tie currently places Madison FC Gold in 3rd place in Group A.  SC Waukesha Blue (WI) sits at the top of Group B in the Under-15 Girls age group after two shutout wins. The three-time Wisconsin State Cup Champion (2015/ 2014/ 2013) team's 4-0 win against KC Blaze Blue Angels (KS) produced first half goals by Jenny Cape and Hailey Farrington-Bentil, followed by a pair of goals by Jelena Sever.
Under-16 Boys FC Wisconsin Nationals (WI) now has six points in the standings after two shutouts. Their win today versus Black Hills Rapids Burgundy (SD) saw two goals by Trey Goodnetter and second half goals by Benjamin Leas, Payton Aranda and Antonio De Castro. In U-16 Girls play, a Miyah Watford FC Pride 99 Elite (IN) goal in the 46th minute defeated SC Waukesha (WI) 1-0 today.
Under-17 Boys SC Waukesha Blue (WI) started off with a win, but came across a challenging forward at their second game against Fort Wayne United West Heat Elite (IN).  The Wisconsin side started the match with the lead after Hayden Barth scored in the 12th minute. Shortly after however, Trent Weller unleashed his skills scoring three consecutive Fort Wayne goals in the 16th, 40th and 44th minutes. Jacob Devine added a fourth goal for Fort Wayne in the 47th minute, and Connor Alba added a second SC Waukesha goal in the 87th minute. Under-17 Girls North Shore United (WI) tied yesterday's match. Today, challenging opponent Michigan Jaguars 98 Green (MI) defeated them 4-0. Three first half goals were score by Michigan's Madeline Erdman, Devyn Brough and Mollie McGorisk. In the 58th minute, Marisa Pyden bounced the ball over the keeper to get the Jaguars' fourth goal.
Under-18 Boys Bavarians (WI) now have six points after two round robin wins. Their 3-1 victory versus FC United Fusion (IA) today saw lots of second half action after going into halftime scoreless. John Gibson broke the deadlock in the 52nd minute, but Bobby McCaw found the FC United equalizer in the 59th minute. Bavarians took control of the match and got two additional goals by Chaney Christensen and Samson D'Amato. On the Girl's side, Under-18 Girls Strike FC Premier 1 (WI) got another 5-1 win, this time against Indiana Fire Juniors 97G Red (IN). The match saw four consecutive Strike FC goals by Julia Zach, Merin Mundt, Rebeca Pallo and Daniell Sobelman. Indiana Fire's Hannah Dolfuss got a goal at the 88 minute mark, and Olivia Hively added a fifth Strike FC goal seconds before the final whistle.
Westside United Green 96 (IN) defeated SC Waukesha 95/96 Blue (WI) 4-2 in the Under-19 Boys age group. Westside possessed the match and scored four consecutive goals by Austin Webb, Jeffery Rhodes, Turner Perkins and Quinton Bridegroom. SC Waukesha closed the match with two goals by John Schwalbach and Colin Dibb. On the Under-19 Girls side, SLSG Premier Navy (MO) defeated Wisconsin Rush (WI) 5-1. SLSG dominated the match by scoring four sequential goals by Kaley Nieters, Mackenzie Rief, Alexandra Magaletta and Rebecca Roberts. Savanah Cruz put Wisconsin on the scoreboard in the 81st minute, but Kaley Nieters finished the match for SLSG with a final minute goal. Today's result and yesterday's win places U-19 Girls Wisconsin Rush in third place in Group C.
Under-19 Girls SC Waukesha Strike FC United (WI) remain undefeated after a 3-0 win against KHA Red (OH-S) today. Head Coach Rob Lestina was pleased with the results.
"We're a combination team of two separate clubs – Strike FC and SC Waukesha, probably two of the best girls clubs in Wisconsin," said U-19 Girls SC Waukesha Strike FC United Coach Rob Lestina. "We've had two tough games so far and we pulled out a win and a tie. I feel pretty good about that."
Abigail Toureene got an early Wisconsin lead against KHA Red, scoring six minutes after the starting whistle. Aly Kohanowski received a ball in the center of the box in the 67th minute, and capitalized by tapping it in and doubling the score. On a breakaway in the 84th minute, Natalie Yass took an unstoppable strike to the far post to give SC Waukesha Strike FC United a 3-0 victory in their home state.
"I've been coming to Regionals for about 20 years now. Appleton is close to home for us. It's fun. It's a great event," said Lestina. "It's great to be here. Now tomorrow, we've got to get right back at it again. All I'm thinking about right now is the next game."
Regional winners will earn a berth to the 2015 US Youth Soccer National Championships, July 21-26, at the Mohawk Soccer Complex in Tulsa, Okla. The US Youth Soccer National Championships will consist of US Youth Soccer Regional Champions in the Under-13 through Under-19 Boys and Girls age groups, as well as the US Youth Soccer National League qualifiers in the Under-14 through Under-18 Boys and Girls age groups to complete the field of 96 teams.