Pipeline SC appoints Blake Lyle to lead outreach program in Baltimore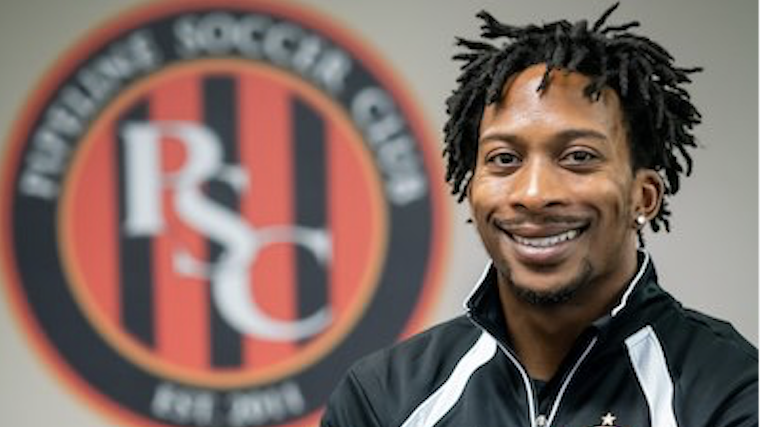 Pipeline Soccer Club, one of Maryland's largest youth soccer organizations, announced that Blake Lyle will serve as Director of Pipeline's "Everyone Plays" initiative.
As Director, Lyle, who coaches the club's 2009 boys' Gold and Red team and is also a teacher at the Baltimore Montessori Public Charter School in Baltimore City, will oversee the club's outreach program which operates free soccer clinics at Baltimore City schools and awards financial assistance to underprivileged youth seeking to play for the club.
"Everyone Plays has been a great way for us to give back to a city that has given us so much," said Lyle, who has taught and coached in Baltimore the past five years. "I can't think of a better way to positively impact our community than sharing our passion and love for the Beautiful Game. I'm inspired to grow the program and make a lasting impact on our city's youth."
Once COVID-19 restrictions ease in Baltimore, the club will begin hosting clinics at Henderson-Hopkins School in East Baltimore, where a team of licensed and certified coaches and technical directors will share their love and knowledge of the game with neighborhood youth.
"Blake is the ideal person to lead this initiative," Pipeline co-founder Santino Quaranta said. "Blake has a tremendous love for coaching and for teaching and a passion for working with young people. These are the exact qualities needed as we seek to bring the game of soccer to youth who might not otherwise have the chance to play and to realize the fullness of their potential."
The naming of Lyle is the latest sign of the club's contribution to Baltimore and to the soccer community in the city. Pipeline, whose players live in counties throughout the State, call Baltimore City schools home, as Mercy High School and Baltimore Polytechnic Institute serve as the primary sites for trainings and competitions. Further, in the past year, Pipeline has awarded more than $130,000 in scholarships to players and their families.
"Pipeline is deeply committed to the City of Baltimore and to the role soccer can play in improving lives and changing communities," Pipeline co-founder Sean Rush said. "We will continue to invest in Baltimore's youth and in city neighborhoods because we believe every child should have the same opportunity to realize his or her dreams."
Lyle holds a National "D" Coaching License from the United States Soccer Federation. Before getting into coaching, he played soccer for Colorado Rapids Central and later for Arlington Soccer Association. Blake is also a 2012 graduate of Allegheny College, where he played four years of football and attained a degree in Communication Arts, and earned a Masters of Science in Education degree from Johns Hopkins University.
Pipeline Soccer Club was founded in 2011 by Quaranta and Rush, who both played professionally and began their soccer careers playing for Baltimore-based soccer clubs. More than 1,000 boys and girls play for Pipeline's 66 boys' and girls' teams. The club recently expanded operations to accommodate its growth, opening a new indoor training facility in White Marsh and entering into an agreement with Ripken Stadium in Aberdeen, where the club's northernmost teams will train.
Pipeline has produced approximately 300 collegiate soccer players and has achieved 16 state, four regional and two national championships.