Philadelphia Union sign Academy product Cole Turner to pre-contract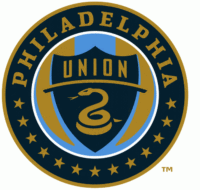 CHESTER, Pa. (July 17, 2019) – Philadelphia Union announced today that the club has signed Academy Product Cole Turner to a pre-contract, which will take effect on January 1, 2020. At that time, Turner would become the 11th Homegrown Player in Union history.
Additionally, the 18-year-old midfielder has also signed a USL Championship contract with Bethlehem Steel FC for the remainder of 2019, effective immediately and pending league and federation approval. Turner becomes one of six current Academy Products signed to the Steel FC roster, while the Union first team also has six Homegrown Players, totaling 12 players from the Union Academy currently signed to professional contracts within the organization.
"We are very happy to have completed the signing of Cole Turner," said Union Sporting Director Ernst Tanner. "He has a strong knowledge of the game and a sharp awareness — the type of player who always seems to be in the right position in central midfield. He is an exciting young prospect and we are looking forward to helping him grow as a professional."
Turner, Tanner and Union Head Coach Jim Curtin will be available to members of the media following today's Union training session at the Power Training Complex (2501 Seaport Drive, Chester PA 19013). Turner and Tanner will be available fieldside following Union training (members of the media are encouraged to arrive by 11:00 a.m. ET), while Curtin holds his weekly press conference at 12:00 p.m. ET at Talen Energy Stadium's media room (please note this week's earlier press conference time).
Turner spent three years in the Philadelphia Union Academy's Residency Program and played with the Academy's U13/14, U16/17 and U18/19 squads. Over the course of his time with the Academy, he made 65 appearances (52 starts), scoring eight goals. Turner joined Steel FC at the club's preseason training camp in Clearwater, Florida prior to this season.
Turner has also gained experience with Steel FC while playing for the club as an Academy player. He has started in eight of the Steel's matches so far this season, making a total of 11 appearances, while providing one assist. Turner recorded his first assist for Steel FC in the club's 3-0 win over Hartford Athletic on June 28. Internationally, the midfielder has also received a call-up from the United States Under-14 Boys' National Team.
TRANSACTION: Bethlehem Steel FC signs midfielder Cole Turner on July 17, 2019; Turner also signs a pre-contract with Philadelphia Union, effective January 1, 2020
Name: Cole Turner
Position: Midfielder
Height: 6'1"
Weight: 175
Hometown: Churchville, MD
Born: July 7, 2001 in Churchville, MD
Citizenship: United States
Acquired: Bethlehem Steel FC signs midfielder Cole Turner on July 17, 2019; Turner also signs a pre-contract with Philadelphia Union, effective January 1, 2020