Philadelphia Union acquires midfielder Tranquillo Barnetta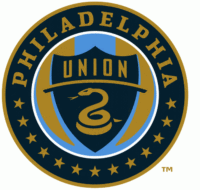 Chester, Pa. (Via Philadelphia Union) – The Philadelphia Union announced Wednesday it has acquired midfielder Tranquillo Barnetta via a free transfer. The Swiss international has signed a deal using Targeted Allocation Money and he will officially join the roster pending the receipt of his P-1 Visa and International Transfer Certificate (ITC). Per club and league policy, additional terms of the deal were not disclosed.
"To add a player of Tranquillo's quality will help us tremendously in what we're trying to build," technical director Chris Albright said. "He's a player with a real pedigree who chose to continue his career here in Philadelphia over other options. His experience and leadership will also be a great addition to our group as we push for the playoffs and make a run at The Open Cup."
Barnetta, 30, played for Schalke 04 during the 2014-15 season and made 22 appearances while scoring three goals and adding five assists. While there, he played for three seasons and made 60 total appearances in all competitions. Prior to joining the club, Barnetta played for fellow German Bundesliga side Bayer Leverkusen, where he signed when he was just 19 years old. There, Barnetta made 229 appearances and scored 26 goals with 51 assists in seven seasons. He's also had loan spells at Hannover 96 and Eintracht Frankfurt throughout his career.
Barnetta's also had extensive experience playing in European Cups, including the UEFA Champions League and Europa League. For Schalke, Barnetta made 11 career appearances in the Champions League, including the team's second leg against Real Madrid in the 2014-15 Round of 16. Barnetta started and played 81 minutes as Schalke almost stunned Madrid, winning 4-3, but still ultimately losing 5-4 on aggregate.
Internationally, Barnetta has made 75 appearances for the Swiss National Team, most recently on Oct. 14, 2014 in an European Cup qualifier against San Marino. He's been a member on each of Switzerland's last three World Cup teams, including playing key roles in 2006 and 2010. In Germany in 2006, Barnetta started and played the full 90 in all four of Switzerland's games and scored a goal in a 2-0 win over Togo in group play. There, he helped lead the Swiss into the knockout round of a FIFA World Cup for the first time in 12 years and for just the second time since 1938.
In South Africa in 2010, Barnetta played in all three games and made two starts, including the team's 1-0 win over eventual champions Spain. Although he did not play in Brazil in 2014, Barnetta was a key member of the team's qualification to the tournament, appearing in six games from 2012-13, and was on the 23-man roster for his third World Cup call-up. Barnetta also played in all three games at Euro 2008 where Switzerland was the host nation.
Tranquillo Barnetta
Position: Midfielder
Height: 5-10
Weight: 170 lbs.
Birthdate: May 22, 1985
Birthplace: St. Gallen, Switzerland
Last club: Schalke 04 (Germany)
Acquired: via free transfer on July 28, 2015