Patriot League champion Navy women's soccer to play several games this fall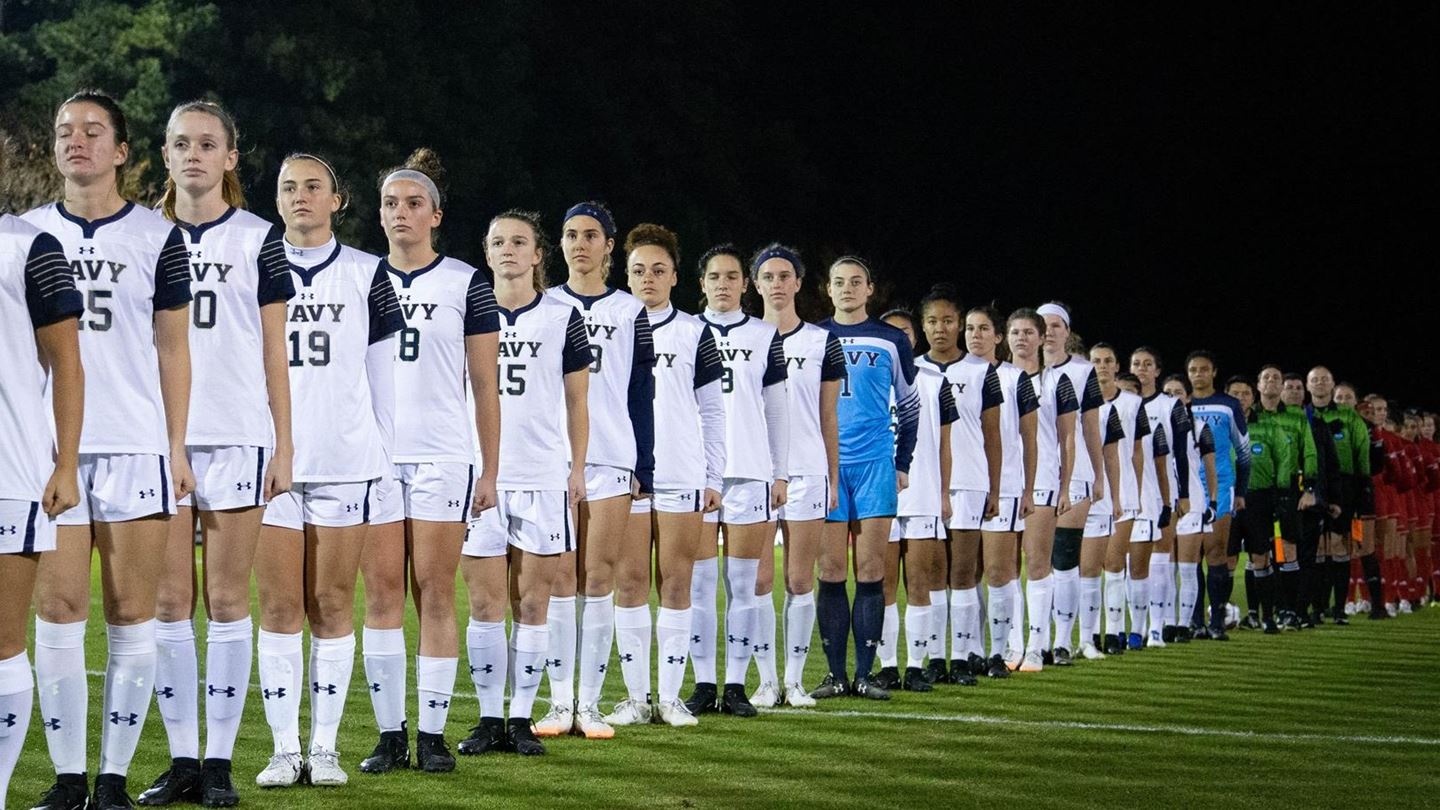 ANNAPOLIS, Md. – Head coach Carin Gabarra and the Navy women's soccer program publicly released its 2020 schedule on Friday morning. The defending Patriot League champions will begin their abbreviated three-game slate on Sunday, Sept. 20.
With the Patriot League postponing conference play for the fall, Gabarra and her staff have constructed a strong schedule with three competitions against ACC opponents. First up is a home match on Sept. 20 at 2 p.m. versus the Pitt Panthers. Due to the COVID-19 pandemic, fans will not be allowed to attend Navy's home match against Pitt.
The same two teams will complete the 2020 home-and-home series on Sunday, October 11 with a 1:30 p.m. tilt in Pittsburgh at Ambrose Urbanic Field. Currently, Pitt is not allowing fans to attend home matches in the month of September. The University of Pittsburgh is working in concert with health officials and colleagues across the country regarding the possible accommodation of fans for home games later in the season.
Those matchups against the Panthers will rekindle a series that started back in 1996 and has been silent since 1999. All-time, Navy is 2-0 as they initially won by a score of 9-1 on Sept. 7, 1996 before following that up with a 2-1 victory on Sept. 5, 1999.
A new opponent will dot Navy's schedule for the first time in program history as the Mids will travel to Blacksburg, Va. on Saturday, October 24 for a 4 p.m. contest at Virginia Tech. A decision regarding the capacity of Thompson Field for this season has not yet been determined.
Navy will close out its 2020 schedule with a matchup against Army. The contest between the Mids and Black Knights will not be for a Star and will be recorded as a friendly. The date and location of that contest will be announced at a later time. The regular season tilt between the two service academy rivals, which includes playing for the N Star, will be scheduled for the spring on a date to be determined.
"As a program, we are extremely fortunate and thankful that our athletic department and medical staff have provided the opportunity to play games this fall," remarked Gabarra. "Our players have really invested in training and preparation, and are very excited for the challenge of playing two ACC teams, Pitt and VA Tech, as well as Army. Our senior leadership has faced innumerable challenges and hurdles, and continue to keep the team focused, resilient, and determined to continue team and individual growth and development. We will be ready to take the field!"