Pac-12 Conference unveils women's soccer schedule for spring season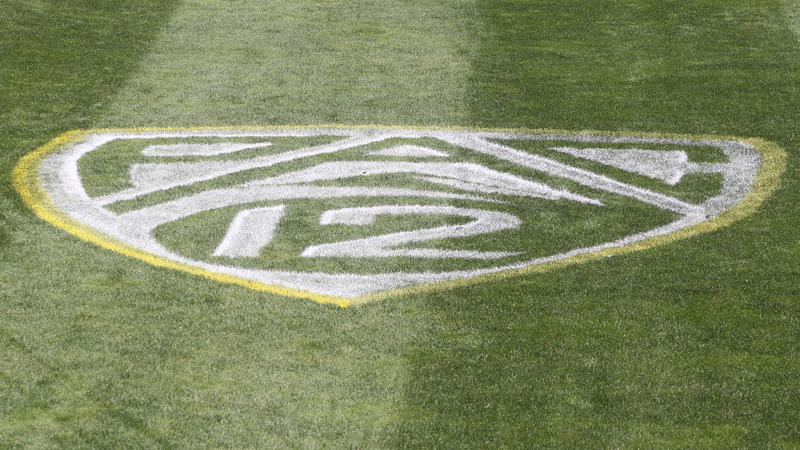 SAN FRANCISCO – The Pac-12 Conference has announced weekly matchups and site designations for the league's women's soccer schedule to be held during the winter and spring of 2021.
The schedule reflects a 12-match slate between Pac-12 programs set to begin Feb. 26 – a single-round robin of 11 matches which will count toward the final Pac-12 standings plus an additional non-league rivalry matchup to be played the weekend of March 19.
On top of the non-league rivalry contests, each Pac-12 program will be able to schedule up to four non-conference matches – including against Pac-12 programs – beginning Feb. 4.
The announcement reflects the matches being played and the home/away designations each week of the Pac-12 regular season; specific dates and kickoff times will be announced by schools, and all match dates and times are subject to change.
Pac-12 Women's Soccer enjoyed one of its best-ever campaigns during the most recent 2019 season. The Conference matched its record with nine teams in the 2019 NCAA Tournament and saw three teams advance to the NCAA College Cup with STANFORD claiming its third National Championship, marking the league's sixth all-time and fifth in the past nine seasons.
All women's soccer competitions will be conducted in accordance with the Pac-12 COVID-19 Medical Advisory Committee health and safety recommendations and guidelines, available at Pac-12.com/health.
2020 PAC-12 WOMEN'S SOCCER CONFERENCE SCHEDULE SHELL – Feb. 26-April 16, 2021
Friday, Feb. 26
Friday, March 26
CALIFORNIA at OREGON STATE

COLORADO at WASHINGTON
STANFORD at OREGON
UCLA at ARIZONA
USC at ARIZONA STATE
UTAH at WASHINGTON STATE

ARIZONA at USC

ARIZONA STATE at UCLA
OREGON at CALIFORNIA
OREGON STATE at STANFORD
WASHINGTON at UTAH
WASHINGTON STATE at COLORADO

Friday, March 5
Friday, April 2
COLORADO at CALIFORNIA
OREGON at UCLA
OREGON STATE at USC
UTAH at STANFORD
WASHINGTON at ARIZONA
WASHINGTON STATE at ARIZONA STATE
CALIFORNIA at ARIZONA STATE
COLORADO at OREGON STATE
STANFORD at ARIZONA
UTAH at OREGON
WASHINGTON at USC
WASHINGTON STATE at UCLA
Sunday, March 7
Sunday, April 4
COLORADO at STANFORD
OREGON at USC
OREGON STATE at UCLA

UTAH at CALIFORNIA
WASHINGTON at ARIZONA STATE
WASHINGTON STATE at ARIZONA

CALIFORNIA at ARIZONA
COLORADO at OREGON
STANFORD at ARIZONA STATE
UTAH at OREGON STATE
WASHINGTON at UCLA
WASHINGTON STATE at USC
Friday, March 12
Friday, April 9
ARIZONA at OREGON STATE

ARIZONA STATE at OREGON
CALIFORNIA at WASHINGTON STATE
STANFORD at WASHINGTON
UCLA at COLORADO
USC at UTAH

ARIZONA at COLORADO
ARIZONA STATE at UTAH
OREGON at WASHINGTON
OREGON STATE at WASHINGTON STATE
UCLA at CALIFORNIA
USC at STANFORD
Sunday, March 14
Sunday, April 11
ARIZONA at OREGON
ARIZONA STATE at OREGON STATE
CALIFORNIA at WASHINGTON
STANFORD at WASHINGTON STATE
UCLA at UTAH

USC at COLORADO

ARIZONA at UTAH
ARIZONA STATE at COLORADO
OREGON at WASHINGTON STATE
OREGON STATE at WASHINGTON
UCLA at STANFORD
USC at CALIFORNIA
Friday, March 19
(will not count in Pac-12 standings)
Friday, April 16
ARIZONA STATE at ARIZONA
CALIFORNIA at STANFORD
COLORADO at UTAH
OREGON at OREGON STATE
USC at UCLA
WASHINGTON STATE at WASHINGTON
ARIZONA at ARIZONA STATE
OREGON STATE at OREGON
STANFORD at CALIFORNIA
UCLA at USC
UTAH at COLORADO
WASHINGTON at WASHINGTON STATE