Over 125 college coaches scout SLSG Boys College Showcase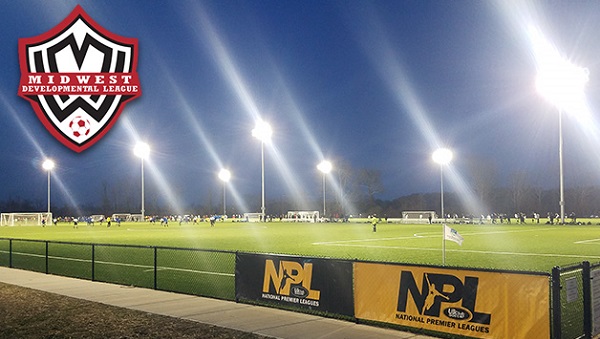 ST. LOUIS, Mo. (Via US Club Soccer) – More than 125 college coaches scouted the 2018 St. Louis Scott Gallagher Boys College Showcase earlier this month at Creve Coeur Park Soccer Complex.
While this showcase was three days long, it also included two days for a Midwest Developmental League-specific showcase. Those NPL members gathered for cross-conference league play, featuring 15-U through 19-U boys age groups. Every team played one game on Saturday and another game on Sunday with those games counting towards regular season standings.
"This showcase was a great addition to the Midwest Developmental League schedule," said NPL General Manager Leo Garcia. "Whenever we can provide quality competition and significant college coach exposure to our members, it's a win-win."
The event took place April 6-8 in St. Louis, across the 13-field complex.
"The showcase provided a beautiful turf complex and good college coach presence during games," said Scott Bower, CUP Boys Technical Director. "For a first-year event, we feel this is something great to build on."
"It was an excellent opportunity to play high-level, club-wide competition early in the season," added Shan Amini, SC Waukesha President. "Exposure to college coaches will help many of our players get a jump start on the college recruiting process."
The Midwest Developmental League includes 15 member clubs spanning western Pennsylvania, Kentucky, Ohio, Illinois, Indiana, Wisconsin, Minnesota and Michigan.
While the league's older age groups were in action at this showcase, regular season play for the 13-U and 14-U divisions begins this coming weekend, April 14-15. As a qualifying league to the Elite National Premier League (ENPL), the Midwest Developmental League will have these postseason pathways.