Oregon State women's soccer unveils 2019 recruiting class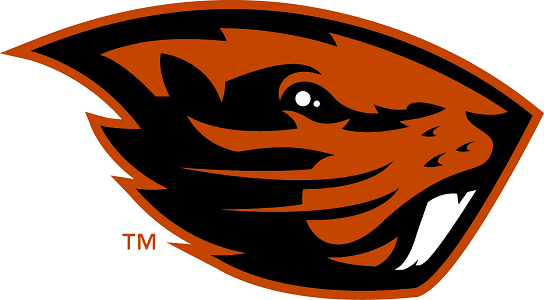 CORVALLIS – The Oregon State women's soccer program announced the addition of 12 new members to the 2019 signing class on Friday. Among the 12 are four from Oregon, three from California, two from Idaho, one from Colorado, one from Spain and one from Canada.
"I think our staff worked very hard to put together a quality class in the short time we had," said first-year head coach Matt Kagan. "We are excited to add a lot more athleticism and pace to our team."
Lamar Campbell – D, Fr., Vail, Colo. (Vail Mountain School)
A member of the Birmingham United Soccer Association and Colorado Rush, Campbell brings National Playoff playing experience to the Beaver defense.
During her time at Vail Mountain School, Campbell was named the MVP, the Offensive Player of the Year and the Defensive Player of the Year. Campbell chose Oregon State because of the soccer program, the beautiful campus and the location.
According to Kagan: "Lamar is a center back who we were fortunate was available so late. She is a great kid from a wonderful family who will diversify our class and adds a position we really needed."
The daughter of Jennifer and David, Lamar is undecided on her major as she attends Oregon State.
Madison Carter – MF, So., Boise, Idaho (University of Portland, Timberline H.S.)
A transfer from the University of Portland and Washington State, Carter brings a year of Division I playing experience to the Beaver's corps.
Carter saw time in 15 games as a freshman while starting four for Portland. She recorded one goal against Saint Mary's. Carter spent the spring of 2019 playing with Washington State and scored a goal against UBC. In high school, Carter was named to the 5A First Team All-Conference as a senior and Second Team as a junior while being a two-time Offensive MVP selection. During her senior season, she registered 17 goals and five assists.
According to Kagan: "Madison is a transfer who I have known for a while. She is very talented and has great athletic attributes. She can be an immediate impact for us anywhere on the field because of how versatile she is."
The daughter of Tara Cater and Derek Newville, Madison will look to major in business and marketing while at OSU.
Sophie Conrad – F, Fr., West Linn, Ore. (West Linn H.S.)
A three-sport varsity athlete in high school, Conrad brings local talent to the Beaver squad next season.
Conrad was a First Team All-League selection along with being named to the Second Team All-State. She also was a member of the 2018 State Cup semifinal team and the 2019 State Cup final team. Conrad was a team captain during her senior year for soccer and was a two-time 6A State semifinalist.
According to Kagan: "Sophie is an Oregon kid who came to our camp. She is an exceedingly fast wing player and can add depth for us upfront. She has the ability to get behind defenders and score goals."
The daughter of Fabienne and Chris, Sophie plans to major in kinesiology with hopes of becoming an athletic trainer.
Laura Galceran – MF, So., Barcelona, Spain (Mississippi State)
A transfer from Mississippi State, Galceran brings 446 minutes of playing time through 15 games at the Division I level to Oregon State.
Galceran started in two games as a freshman for the Bulldogs and recorded 10 shots during the season. Before her time at Mississippi State, Galceran was selected to the Catalonia U16 and U18 squads and played in the Spanish Championship Finals with the U18 team. Galceran also spent her freshman year of high school living in California where she attend Los Altos HS and was named the Los Altos' best offensive player in her lone season with the Eagles.
According to Kagan: "Laura transferred here from Mississippi State. She is an extremely talented passer of the soccer ball, a great leader and an amazing human being that our staff loves having around. She has blended very nicely with our current group and adds to our depth in midfield."
The daughter of Jordi Calceran and Nuria Heras, Laura plans to major in marketing while at Oregon State.
Kylie Hanson – MF, So., Coeur d' Alene, Idaho (University of Montana, Coeur d' Alene HS)
A transfer from the University of Montana, Hanson comes to Oregon State after averaging 32 minutes per match for the Grizzlies.
Hanson played in 19 matches, getting two starts as a freshman and recorded six shots. She was also named to the Academic All-Big Sky Conference squad and the Dean's List. In high school, Hanson finished her career ranked fifth in scoring in school history, as well as earning team MVP honors as a senior. In 2015, Hanson was named a Top Drawer Soccer Best XI. Hanson followed that by being ranked among the top 10 players by Top Drawer Soccer for the 2016 ECNL Texas Showcase.
According to Kagan: "Kylie is a transfer from Montana. She is a strong player, good in the air, technical and a quality passer that will help us in the midfield area."
The daughter of Trish and Jim Hanson, Kylie intends to major in design and innovation management at OSU.
Skylar Herrera – MF, Fr., Long Beach, Calif. (Long Beach Poly HS)
A two-time First Team All-League selection, Herrera brings multiple awards from Long Beach Poly and Slammers FC to Corvallis.
Herrera helped her team reach the CIF Division II semifinals in 2019. She was also the Freshman of the Year in 2015 while being ranked by Top Drawer Soccer as a Top 20 Regional Player. Herrera trained at the U.S. Soccer Training Center with the Slammers, as well as competed in the ID2 Camp.
According to Kagan: "Skylar is an immensely talented player who is fast, great in the air and a good passer. I think she will be an immediate impact at this level and has the ability to be one of the next greats here at Oregon State."
The daughter of Tami Herrera, Skylar plans to major in public health with hopes of becoming a nurse.
Jamie McPherson – D, Jr., San Leandro, Calif. (Cal State East Bay, Redwood Christian H.S.)
A transfer from California State University East Bay, McPherson brings CCAA All-Conference honors and Offensive and Defensive Player of the Year experience to Oregon State.
McPherson started 56 games while logging over 4,800 minutes while at Cal State East Bay. As a Pioneer, McPherson scored six goals with three assists over the course of three seasons. While at Redwood Christian H.S., McPherson earned 11 varsity letters and was a scholar-athlete for three years. She was also named to the NCSAA Far West Regional Team as a freshman.
According to Kagan: "Jamie is another late add for us. She is a transfer that wanted to play at a higher level who we think is going to come in here and work hard and add depth to our program. She is someone that wants to come in and challenge herself every day to get better, which is the moto of our program."
The daughter of Desiree and Tim McPherson, Jamie plans to major in psychology while at OSU.
Brianna McReynolds – F, Fr., Glendale, Calif. (Crescenta Valley H.S.)
The leading goal scorer for the La Premier FC from 2010-2019, McReynolds comes to Oregon State after being in the US Training Center Summer pool in 2018.
McReynolds earned First Team All-Pacific League honors in 2015 and 2016 while also being named to the First Team All-Area both of those years. She was in the ODP Summer Pool in 2015 along with being an ECNL PDP/ID2 member from 2015-2016. Most recently, McReynolds was the Girls' DA Player of the Week on Jan. 31, 2019.
According to Kagan: "Brianna is one of the top forwards in the country. She was one of the leading scorers in the developmental academy and is extremely fast and an exceptional finisher. She is someone we are remarkably fortunate to have."
The daughter of Brenda and Cary, Brianna plans to major in business while at Oregon State.
Brooke Mobeck – MF, Fr., Upland, Calif. (Upland H.S.)
A three-time All-League honoree for the Baseline League Division I, Mobeck joins the Beavers with a lengthy resume coming from Upland H.S. and the Arsenal FC ECNL.
Mobeck was named the All-League MVP in 2018-19, to the First Team All-League in 2017-18 and the Second Team All-League in 2015-16. Mobeck was also a Scholar Athlete from 2015-19 and named the 2018-19 Upland H.S. varsity team captain. With the Arsenal FC, Mobeck was a four-time MVP and a team captain from 2012-19 before making the All-Star Team in 2018.
According to Kagan: "Brooke is a natural leader. She is a quality passer. I believe she has the ability to connect our team both on and off the field."
The daughter of Alicia and Brent, Brooke plans to major in sociology with a focus in crime and justice studies to become a police detective or join the FBI.
Marley Salveter – F, Fr., Sandy, Ore. (Sandy H.S.)
The Northwest Oregon Conference Player of the Year, Salveter comes to Oregon State with high levels of success both on the soccer field and on the track.
Salveter has earned both First Team All-League Forward honors and was recognized as a First Team All-State Forward. Salveter was a state qualifier in cross country as well as in the 100 and 200 meters in track. She also helped the Eastside Timber FC become four-time State Cup Champions. Salveter has also committed to Oregon State's track and field team.
According to Kagan: "Marley is probably going to be one of the fastest players I have ever coached. She has committed to Oregon State to do both soccer and track. She came to our camp and blew it out of the water. We feel she fell into our laps, and we are extremely fortunate to have her."
The daughter of Marjan and Bob Salveter, Marley intends to major in environmental economics and policy at Oregon State before attending law school to focus on environmental law.
Abby Schwartz – MF, Fr., Port Moody, B.C. (Heritage Woods Secondary School/Burnaby Central Secondary School)
A two-time Provincial Champ, Schwartz joins Oregon State after being a member of the Whitecaps FC Girl's Elite REX Program.
Schwartz played for the Port Moody Storm, Metro Ford Storm and Girl's Whitecaps. Schwartz joined the National U17 Excel Camp in 2017. In 2015, Schwartz played in the Game of Distinction and became a Provincial Champ for the first time. Schwartz followed this in 2016 with a National Bronze Medalist along with being a Provincial Champ again.
According to Kagan: "Abby comes to us after being in the Canadian National Team system. She is an extremely talented passer and can score goals but also making the final pass when needed. She can play upfront or in the midfield and is just a great get for us late in the process."
The daughter of Darlene and Greg Schwartz, Abigail plans to become a nutritionist or personal trainer.
Maddie Tetz – F, Fr., Happy Valley, Ore. (Clackamas H.S.)
Coming to her dream school, Tetz joins Oregon State after being a captain for her high school team.
Tetz earned All-League honors while at Clackamas H.S. Tetz also helped lead the Cavaliers to becoming the 6A State Championship Runner-Up. She also helped lead Clackamas to a 16-2-1 overall record in 2018. Tetz played for the Crossfire United ECNL and helped the team become Surf Cup Champions.
According to Kagan: "Maddie is another Oregon kid who has athletic qualities. She can play in the wide areas for us. She is a great kid with good character and will fit in nicely with our group."
The daughter of Angie and Joey Tetz, Maddie intends to major in environmental engineering while at Oregon State.
"The biggest thing about all of these student athletes is that they are going to be great ambassadors of Oregon State," said Kagan. "They are wonderful human beings. They are people that we want to represent our program, athletics and Oregon State University as we move forward and continue to build our culture and identity."