Louisiana Tech women's soccer adds 5 players to 2019 class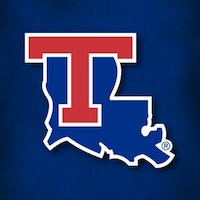 RUSTON – Louisiana Tech soccer head coach Kevin Sherry announced on Friday the addition of five players to the 2019 recruiting class.
Three of the roster additions – Benedetta Lommi, Sophie Fijneman and Magdalena Schwarz – are international players that play midfield and/or on the backline.  Also signing are Katie Cook, a goalkeeper from Lafayette, Louisiana and forward Autumn Woodard, a transfer from South Florida.
"This is a great recruiting class, one of my strongest," said Sherry.  "We lost a lot of quality with the graduating seniors from last season, but feel we replaced that quality and even added to it.  I am super excited for the start of preseason in August."
Woodard is a speedy striker that spent her freshman season at South Florida where she helped the Bulls advance to the second round of the NCAA Tournament.  She was a four-year varsity player at Ridgeview High School in Orange Park, Florida where she totaled 102 goals and 26 assists in her career.
Cook is a 5-foot-10-inch keeper out of Lafayette High who has endless potential according to Sherry.  On the club level, she was a member of Rage Academy U19.
Lommi is a physical defender from Rome, Italy who participated in A.S. Roma Primavera second position.  She brings added height and toughness to the position as well along the backline that can pair up well with current Lady Techsters.
Fijneman, who hails from the Netherlands, is another defender with the ability to play in the midfield.  She reads the game well and keeps it simple when in possession of the ball.
Lastly, Schwarz was a member of FC Bayern Munich in her home country of Germany.  She is an offensive midfielder who can open up the defense with her accurate passing and creation of goal scoring opportunities.
This brings the total number to 17 for the 2019 recruiting class.