Oregon State women's soccer tabs Matt Kagan as head coach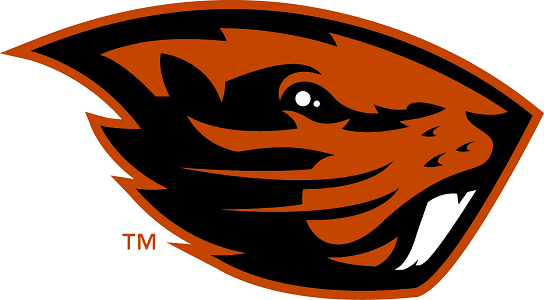 Corvallis, Ore. (Via Oregon State University) – Matt Kagan, a veteran of nine NCAA Tournament teams, has been appointed the Oregon State University head women's soccer coach, Beaver Vice President and Director of Athletics Scott Barnes announced Tuesday. His appointment is contingent on the completion of all university hiring processes.
Kagan arrives on the Corvallis campus from Mississippi State University, where he has served as the Bulldogs' associate head coach for two seasons.
"I want to thank Scott Barnes, Zack Lassiter (Deputy Athletic Director), and the search committee for entrusting me with this amazing opportunity to lead the Oregon State Women's Soccer program," Kagan said. "The people I met on my visit were extraordinary and are what makes Oregon State and Corvallis a very special place. I can't wait to get started in the "Best College Town in the Pac-12."
The Bulldogs advanced to the NCAA Tournament and were ranked in the top 25 for the first time in school history in 2018. In his first season at MSU, the team posted its best record in 16 years.
+NCAA Women's Soccer Commitment Announcements: December 2018
"We are very excited to welcome Coach Kagan to Beaver Nation" Barnes said. "What impressed the committee about Coach Kagan is his proven track record of success on and off the pitch, including consistently being a part of teams that have had academic and postseason success.
"What we heard from the soccer community was praise for Coach Kagan's attributes in terms of energy, work ethic and his ability to relate to student-athletes."
Of the nine NCAA Tournament appearance teams that he has been a member of the coaching staff, three have advanced to the "Sweet 16." In addition, the United Soccer Coaches (formerly NSCAA) has recognized teams he has coached for academic achievement eight times.
"We will be relentless in recruiting exceptional people first and foremost," Kagan said about his goals at Oregon State. "I want players who are intelligent, adaptable, athletic and hard working as we grow our culture of excellence on the field, off the field, and in the classroom. I am a firm believer that winning can look different from game-to-game, but we will be an urgent, hardworking, blue collar team that will make it extremely difficult on the opponent."
+READ: Close to 400 players earn U.S. GNT / WNT call-ups in 2018
Kagan began his professional career in 2004 at Assumption College in Massachusetts before taking of the reigns of Worcester State in from 2005-08.
He climbed to the NCAA Division I level for a three-year tenure at Evansville from 2008-10, and followed with two seasons at Miami (Fla.), Providence and Loyola Marymount. In addition, he has been involved internationally with the United State Soccer Federation Under 23 Women's National Team.
"I want to thank coaches Tom Anagnost (Mississippi State), Michelle Myers (Loyola Marymount), and Krista McKendree (Evansville) for guiding me and helping to prepare me for this occasion," Kagan added. "Finally, I want to thank my wife Jessica for being so supportive throughout this whole process. I cannot wait to get to Corvallis and begin working to bring OSU women's soccer back to national prominence! Go Beavs!"
Kagan was an accomplished soccer student-athlete at Southern New Hampshire University from 1999-2002. He helped the program to three NCAA Division II Tournament appearances, including the national championships final in 2002. He possesses both a bachelor's degree (sports management) and master's degree (business administration) from Southern New Hampshire.
"I want to commend committee chair Deputy Athletic Director/SWA Marianne Vydra, Deputy Athletic Director Zack Lassiter and the entire committee for identifying an excellent pool of candidates," Barnes concluded.