Old Dominion University women's soccer program signs Allie Brimmer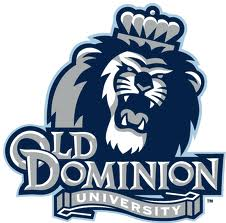 NORFOLK, Va. (Via Old Dominion University) – ODU women's soccer head coach Angie Hind announced the addition of Maryland transfer Allie Brimmer (Severn, Md.) on Friday afternoon. Brimmer, a midfielder, will be eligible to play right away and has three years of eligibility remaining.
"I'm very excited to have Allie join our team," said Hind. "She is a very technical central midfielder who we feel will especially add much to our attacking play. It's a real bonus that we can have Allie join us for the spring season, so that she can get integrated into the team, and our style of play – I think that's huge. I have no doubt that the impact and experience that former teammates Emily Roberts and Blair Vilov have had at ODU have had a big part to play in Allie's desire to be a part of this program. We are excited to get started and look forward to her being part of our Monarch family."
In 2018 as a redshirt freshman at Maryland, Brimmer was named to the Big Ten All-Academic Team.
+READ: No. 2 NWSL draft pick Hailie Mace signs with Australian club
Prior to her stint as a Terp, Brimmer played at Archbishop Spalding, where she was three-time first-team All-IAAM A Conference selection. In 2016, she earned Baltimore Sun All-Metro First Team and Washington Post All-Metro First Team honors. She captained Spalding to the 2016 IAAM A Conference title and ultimately a No. 6 national ranking.
She was a 2015-2016 all-county first team selection and named to the all-state first team. Brimmer scored 21 goals and notched 22 assists in her career, tallying 10 goals and adding seven assists as a senior. She scored eight goals and dished out 10 assists as a junior
Brimmer played club soccer for ASA Azzurri, which was coached by her mom Kerry Brimmer. All together, she became five-year captain and four-time Maryland state champion. She also was a Disney, CASL and PDA finalist, while helping ASA win the Jefferson Cup and WAGS Tournament.