Old Dominion University men's soccer 2019 schedule released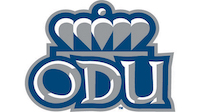 NORFOLK, Va. (Via Old Dominion University) – Old Dominion men's soccer head coach Alan Dawson announced the 2019 schedule on Tuesday afternoon.
"The non-conference portion of the schedule is particularly challenging and with a lot of new faces on the squad it is important we gain some momentum going into C-USA play, said head coach Alan Dawson. "The conference will be a dog fight with a lot of teams in the hunt and chasing down last years regular season champion Kentucky."
The Monarchs will host eight regular season matches at the ODU Soccer Complex, while they hit the road for eight games. Two of those 16 games will feature in-state opponents in VCU and William & Mary.
The two-time C-USA Champions will open their 2019 season with six-straight home games. On August 30, they open the regular season with a match against the 2018 NEC Champions, LIU Brooklyn. On September 2, ETSU visits the Soccer Complex for a 7 pm kick. NJIT and St. Francis Pa. visit Norfolk for the annual ODU Soccer Classic.
League play opens on September 14 as ODU hosts UAB. The Monarchs close their seven-game home stand on September 17 as they welcome VCU to the Soccer Complex.
ODU hits the road for the first time in the 2019 season on September 21 as they head to FIU. They return home to close out September against Marshall.
The Monarchs open up a four-game away tilt, where they will head to Temple, South Carolina, UNCW and William & Mary. ODU closes home play on October 19 as they host national powerhouse Kentucky.
ODU then closes the regular season on the road as they head to Charlotte, UNCG and FAU.
The Conference USA Tournament will once again return to ODU, which will run from November 11-17. The last two times the Monarchs hosted, they won the title.
2019 Schedule
| | | | |
| --- | --- | --- | --- |
| Date | Opponent | Location | Time |
| Tue, Aug. 20 | Virginia Tech (Exh.) | Blacksburg, Va. | 7:00PM |
| Sat, Aug. 24 | George Washington (Exh.) | Norfolk, Va. |    7:00 PM |
| Fri, Aug. 30 | LIU Brooklyn | Norfolk, Va. | 7:00 PM |
| Mon, Sept. 2 | ETSU | Norfolk, Va. | 7:00 PM |
| Fri, Sept. 6 | NJIT | Norfolk, Va. | 7:00PM |
| Mon, Sept. 9 | St Francis – Pa.  | Norfolk, Va. | 6:00 PM |
| Sat, Sept. 14 | UAB* | Norfolk, Va. | 7:00 PM |
| Tue, Sept. 17 | VCU | Norfolk, Va. | 6:00 PM |
| Sat, Sept. 21 | FIU* | Miami, Fla. | 7:00 PM |
| Fri, Sept. 27 | Marshall* | Norfolk, Va. | 8:00 PM |
| Tue, Oct. 1 | Temple | Philadelphia, Pa. |  3:00 PM |
| Sat, Oct. 5 | South Carolina* | Columbia, S.C. | 7:00PM |
| Wed, Oct. 9 | UNCW | Wilmington, N.C. | 7:00PM |
| Sat, Oct. 12 | William & Mary | Williamsburg, Va. | 7:00PM |
| Sat, Oct 19 | Kentucky* | Norfolk, Va. | 7:00PM |
| Sun, Oct. 27 | Charlotte* | Charlotte, N.C. | 7:00PM |
| Sat, Nov. 2 | UNCG | Greensboro, N.C. | 7:00PM |
| Fri, Nov. 8 | FAU* | Boca Raton, Fla. | 7:00PM |
| Mon, Nov. 11 | C-USA QF  |  Norfolk, Va. | TBD |
| Thu, Nov. 14 | C-USA SF  |  Norfolk, Va. | TBD |
| Sun, Nov. 17 | C-USA Final  |  Norfolk, Va. | TBD |
Home games in bold
* C-USA Game
– All exhibition matches at ODU are free admission