Ohio North Premier League launched for 10U-12U age groups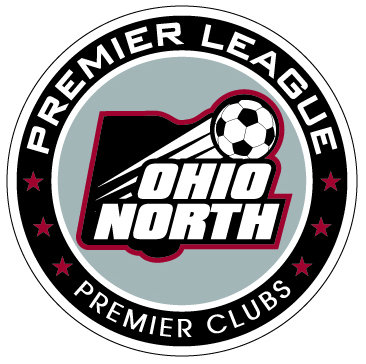 BRECKSVILLE, Ohio (Via Ohio North Youth Soccer) – Ohio North Youth Soccer has announced that the newly created Ohio North Premier League will begin play this fall.
The inaugural members of the club-based league are: CSA Impact United, Greater Toledo FC, Internationals SC, Pacesetter SC, Pittsburgh Riverhounds, Team Challenger North and Team Challenger South.
The league will offer boys' and girls competition for 10U, 11U and 12U age groups.
Participation is both performance and standards driven and steered by the member club directors.
+READ: SW Q&A | Going deep on coaching ed with USSF's Tschan, Russell
Performance criteria include a Top-10 club ranking in the 13U through 19U divisions of the most recent Ohio North State Cup and a Top-10 ranking in the 10U through 12U levels of the most recent Ohio North State Cup.
Standards criteria include minimum coaching requirements for club directors and team coaches; the club-wide integration of players and teams; and the expectation to develop players within the "Constructive" ideals of the U.S. Soccer Player Development Initiatives.  "Constructive" soccer is defined to include Shape, Building the Game through the Goalkeeper, Rhythm, Mobility and Compactness.
The league includes five "must-play" weekends in both fall and spring membership is open to all clubs achieving the minimum league standards.  The league is expected to expand to two divisions over the course of the 2018-2019 seasonal year.

Here is what the inaugural member clubs are saying:
Marko Raduka
Director of Soccer Operations for CSA Impact United
"We are thrilled by the creation of the ONPL and how Ohio North plans to raise the grassroots standards in our local market. We feel strongly that Ohio North and the supporting clubs will help raise the developmental environment standard both internally for our players and coaches and also locally for all of the U10-U12 boys and girls that participate in this league and we can't wait to get started this fall."
Mike Aubry
Director of Coaching, GTFC
"GTFC Impact is very excited to participate in the Ohio North Premier League. We believe this league will provide tremendous competition against like-minded clubs that have strong success at the state and regional level and offer a standard based curriculum. We applaud Ohio North for putting together an outstanding arena for our players to develop. We are honored to have been invited after meeting the criteria set by the league and we are looking forward to kickoff in the fall."
Zdravko Popovic
Internationals Soccer Club
"We appreciate Ohio North's effort to find a model for creating more consistently challenging games. It is our belief and hope that the ONPL will be the vehicle to help us all get better. With great expectations we are looking forward to starting play this fall. Thank you to ALL involved for your contribution to making this happen."
Danny Fisher
Executive Director, Pacesetter SC
Pacesetter SC is very excited to join the Ohio North Premier League. We feel that the club standards that are in place will benefit our players and coaches moving forward. We are proud to be a founding member of the league.
Matt Kutner
Director of Coaching & Technical Director, TCFC North
"Team Challenger FC – North is pleased to be an inaugural member of the Ohio North Premier League. For years we have been looking for ways to find consistent top-level competition for our developmental age groups. The ONPL will not only provide top-level games locally, but will also provide a meaningful competition with a direct pathway to the top flight of the US Youth Soccer National League Great Lakes Conference on the line. We are excited to get started!"
Oliver Condell
Executive Director of Coaching, TCFC South
Team Challenger South is excited and looking forward to being a part of this joint effort to raise the bar for all organizations participating as well as potential clubs joining, we are also excited at the potential of taking our players to a higher level not only in our club but in and throughout Northeast Ohio. Thank you for having us as part of this. We are excited.
Jason Kutney
Sporting Director, Pittsburgh Riverhounds SC
"We are thrilled to be invited into the Ohio North Premier League, alongside six clubs with a development-first approach at these critical young ages of nine through eleven. This platform will fill a prior void for our Riverhounds players, adding consistent and meaningful matches in the fall and spring, all within a short drive of Western Pennsylvania."