NWSL club OL Reign denies relocation rumors after comments from Tony Parker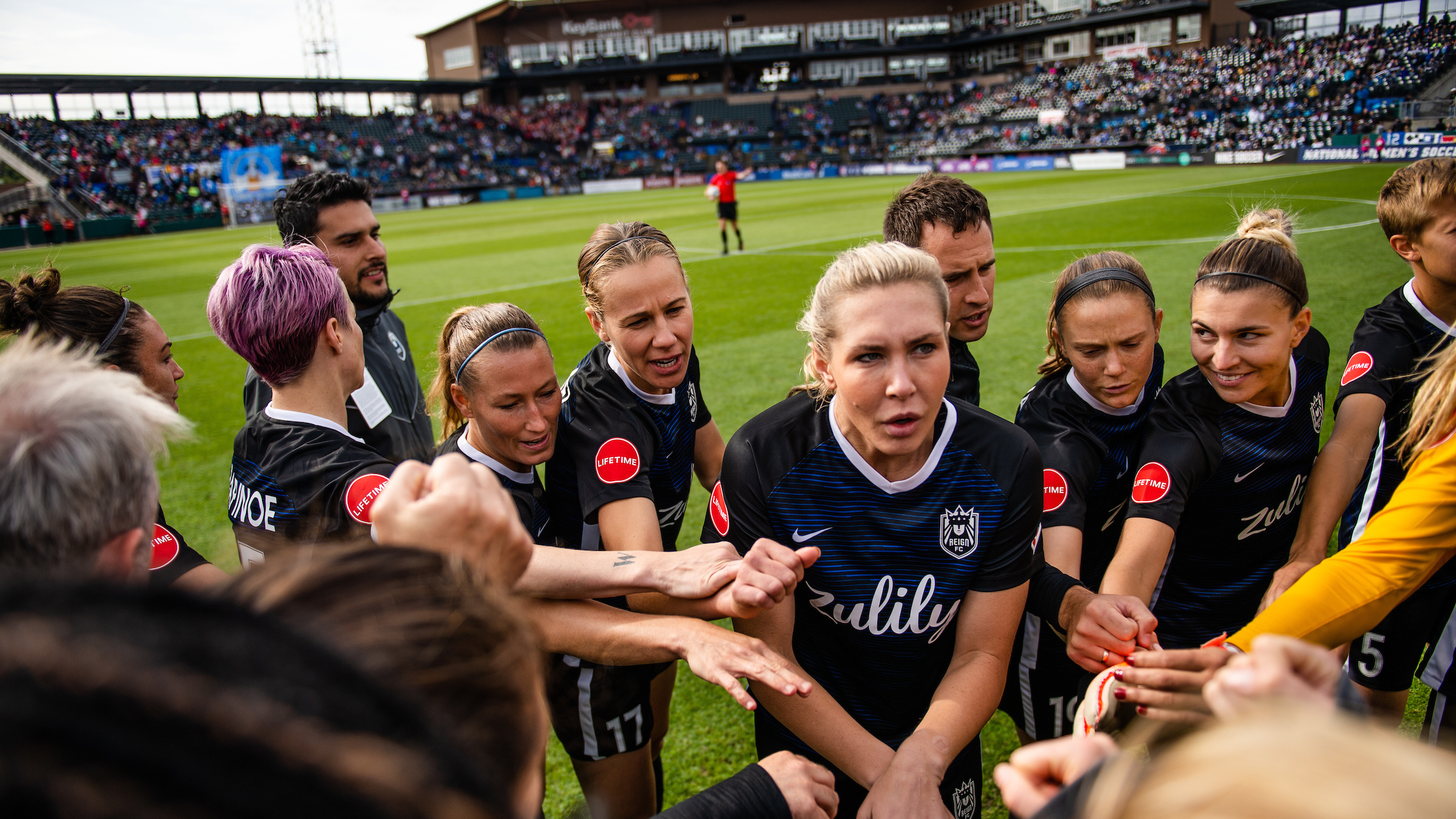 National Women's Soccer League (NWSL) club OL Reign has released a statement denying recent rumors about a potential relocation to Miami.
The rumor was started following comments from former NBA player Tony Parker, who holds a minority stake in the club, expressing a desire to move the club from Tacoma, Washington to South Beach.
In an interview with French newspaper Le Monde, Parker stated the following (translated): "I would like to move… OL Reign of Seattle to Miami," after referencing a Florida-based construction project being launched by the Reign's primary ownership group, Olympique Lyonnais Groupe based out of France.
Parker, who was appointed to OL Groupe's Board of Directors earlier this year, currently owns 3% of the OL Reign club. Reign CEO Bill Predmore and his family own 7.5% and OL Groupe owns the remaining 89.5%. Following Parker's comments, the club firmly reiterated its commitment to remaining in the Pacific Northwest.
See below for the full statement from OL Reign, released on Friday:
"Following recent stories regarding the future of OL Reign, Olympique Lyonnais categorically denies that it has any plans to relocate the club from its current home in the Pacific Northwest.
As all are aware, the growth of women's soccer in the United States is accelerating at an increasing pace, leading to Olympique Lyonnais being approached from time-to-time to move OL Reign to other cities which can provide a stadium consistent with OL's ambitions for OL Reign. It is also true that some Olympique Lyonnais executive members have projects in the Miami area (and in other US cities as well). However, those initiatives have no impact on OL's plans for the future of OL Reign.
In December 2019, Olympique Lyonnais acquired Reign FC as a key element of a broader strategy to expand OL's presence in North America. Owning a team in the NWSL is also an important element of Olympique Lyonnais' investment in women soccer's, building on more than a decade of success in France, where the team has delivered 14 consecutive league titles and seven UEFA Women's Champions League titles (including the last 5 competitions in a row).
The choice of the Seattle-Tacoma market was heavily influenced by the opportunity to play in a new soccer-specific stadium in Tacoma, which is a necessary component for OL's plans to grow the club. The goal is to provide OL Reign with a modern venue in which to play its matches, and to deliver a superior experience to OL Reign's supporters, who have been steadfast in their support for their club over the last eight years.
OL continues to believe in the Seattle-Tacoma market, as it features a strong economic, cultural, and sporting environment which will support and enhance the development of OL Reign.
As a result, Olympique Lyonnais has committed to make a substantial investment to develop a new training center for OL Reign in Tacoma. Additionally, OL Reign is currently engaged in negotiations to extend its lease at Cheney Stadium in Tacoma beyond the 2021 season. Furthermore, Olympique Lyonnais has committed to strengthen OL Reign's squad for the upcoming season, with two international players from OL planned to join OL Reign in 2021.
OL remains committed to is original objective: to own the two best women's football teams on the planet, and to have one of those teams located in the Pacific Northwest."