NWSL attracts record-breaking television audiences in 2020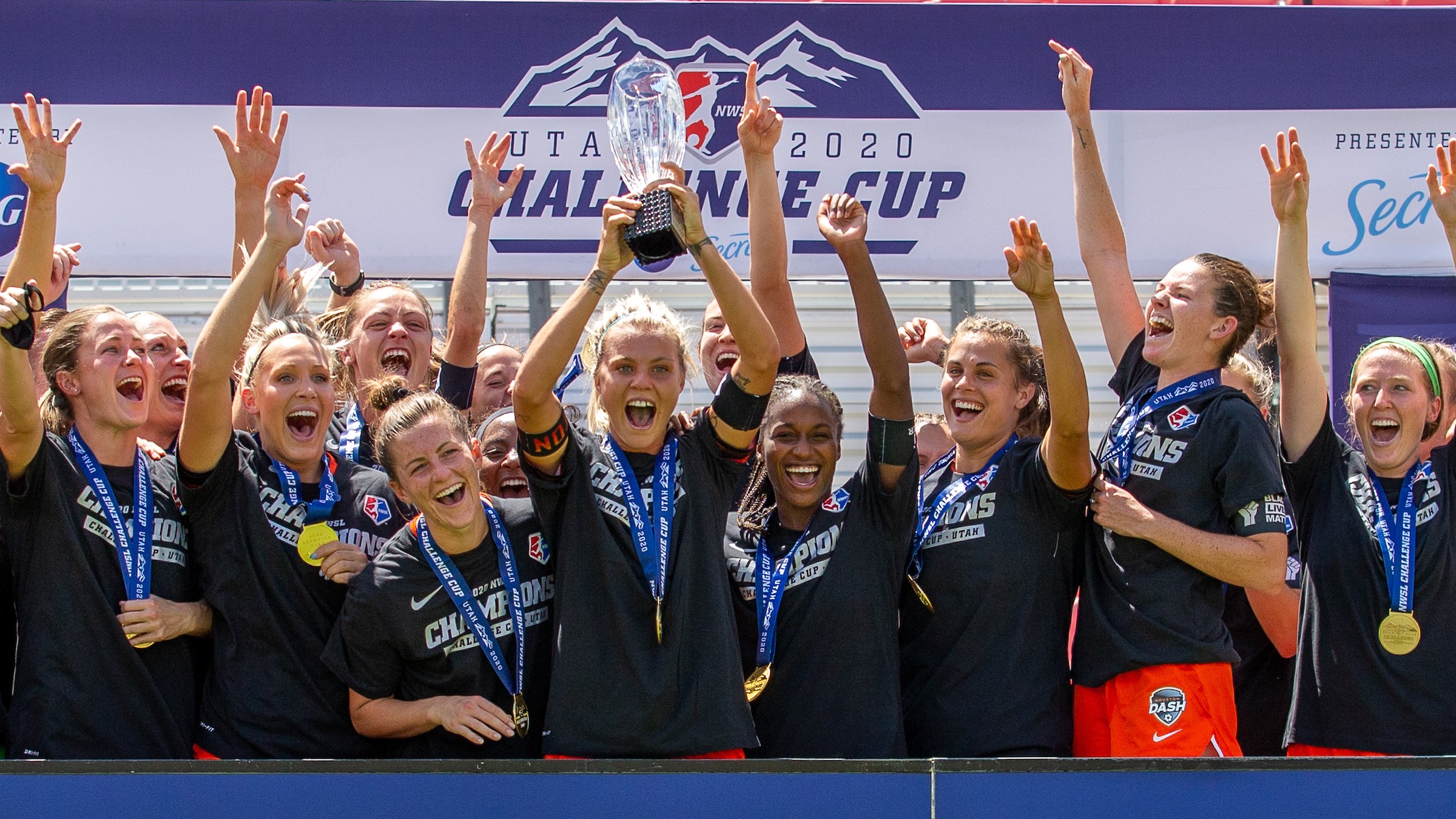 CHICAGO –  The National Women's Soccer League (NWSL) highlighted the successful completion of its 2020 competition schedule and the unprecedented fan interest in the league, including record-breaking television audiences.
The NWSL fall series games on CBS averaged 383,000 viewers. The league's seven contests on CBS Television Network, which also streamed live on CBS All Access , were the seven-most watched games in NWSL history, and year-over-year, NWSL domestic television audiences were up nearly 500%.
Viewership was highlighted this summer with a record 653,000 viewers for the championship of the NWSL Challenge Cup. Combined with significant additional streaming audiences on Twitch, more people were watching the NWSL and professional women's soccer, week-in and week-out, than at any moment in history.
The record-breaking audience numbers are also reflected elsewhere with NWSL mentions on social platforms up 152% year-over-year, and NWSL coverage in news media up 55%.
"Our players are the best in the world, adapted to the challenges of 2020 like you would expect, and delivered a product on the field that audiences flocked to. I'm so incredibly proud to be associated with our players," said NWSL Commissioner Lisa Baird. "At the league level, we had to innovate to make it work this year and I'm truly grateful for the support of our owners and the staff at each club for contributing to an unqualified success in unprecedented times."
Prior to launching the Challenge Cup, the NWSL signed a landmark television and streaming contract with CBS Sports and Twitch, as well as new partnerships with Verizon, P&G and Secret, and Google. The support of those new sponsors, as well as the existing partnerships with Nike and Budweiser, enabled the NWSL to safely return to play as the first professional team sport to compete in the U.S. following the COVID-related lockdowns.
Following the success of the Challenge Cup, the NWSL launched a fall series and the Verizon Community Shield competition. The Verizon Community Shield was created to provide the league with an opportunity to support small businesses and programs in our NWSL communities. As part of the Shield, each of the nine clubs played on behalf of local small businesses throughout the series. Each team's story about their partnership with a local small business can be found here.
Next up for the NWSL is the 2020 Expansion Draft on Nov. 12, featuring Racing Louisville Football Club, ahead of their debut season in 2021.