NSCAA names Winter-Spring High School All-Americans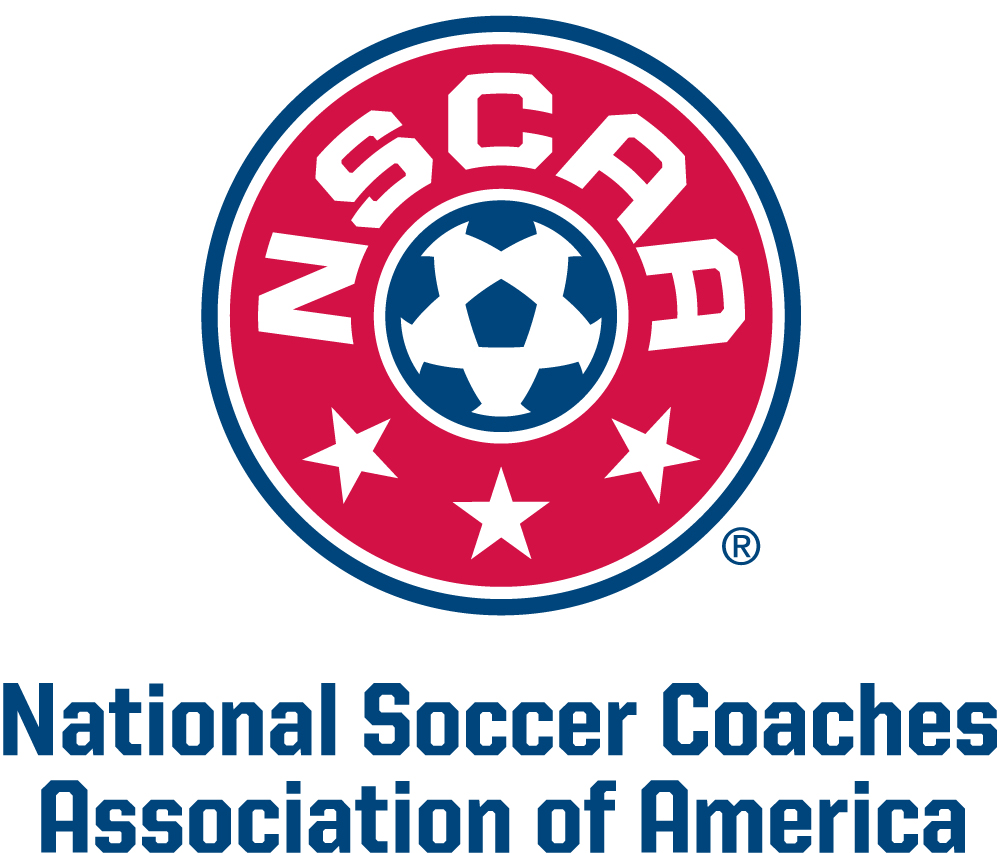 KANSAS CITY, Mo. (Via NSCAA) – The National Soccer Coaches Association of America announced 13 boys and 26 girls as 2015 NSCAA High School Winter-Spring All-America selections.
Six girls earned the honor as repeat All-American selections, led by senior forward Jamie Kutey from Saint Thomas Aquinas High School in Kansas. She collects her third NSCAA All-America award.
Earning their second honor are junior forward Treva Aycock (Harrison High School; Marietta, Ga.), senior forward Dorian Bailey (St. Teresa's Academy; Mission, Kan.), sophomore forward Mackenzie Manuel (Mandeville High School; Mandeville, La.), senior midfielder Parker Roberts (Blue Valley North High School; Leawood, Kan.), and senior forward Jenna Szczesny (Barrington High School; Hoffman Estates, Ill.).
[+] 2015 Winter-Spring Boys' High School All-America Team
[+] 2015 Winter-Spring Girls' High School All-America Team
NSCAA All-Americans and other winter-spring award recipients will be recognized and presented their award at the 2015 NSCAA High School All-America Brunch on Saturday, Aug. 1. The Brunch, in conjunction with the NSCAA Summer Symposium, will take place at Lake Buena Vista Palace in Orlando.
Registration for the Brunch is open and available online here.
2015 Winter-Spring Boys' High School All-America Team
| | | | | | |
| --- | --- | --- | --- | --- | --- |
| First | Last | Class | Pos. | School | Hometown |
| Ekow | Annan | Sr. | F | Brookwood High School | Snellville, Ga. |
| Michael | Bottari | Sr. | F | J.L. Mann Academy | Prato, Italy |
| Tristan | Cavazos | Sr. | M | Tom C. Clark High School | San Antonio, Texas |
| Nick | Cironi | Jr. | F | St. Louis Catholic High School | Lake Charles, La. |
| Kevin | Coleman | So. | M | Kettle Run High School | Warrenton, Va. |
| Will | Hamryka | Sr. | F | Greater Atlanta Christian School | Norcross, Ga. |
| Tucker | Heffron | Sr. | M | Wando High School | Mt. Pleasant, S.C. |
| Brady | Henderson | Jr. | M | Archbishop Murphy High School | Snohomish, Wash. |
| Trey | Langlois | Sr. | M | Bishop Kenny High School | Saint Johns, Fla. |
| Austin | Mann | Sr. | F | Cosby High School | Midlothian, Va. |
| Isidro | Martinez | Sr. | M | Simon Rivera High School | Brownsville, Texas |
| Samuel | Steenhoek | Sr. | F | Norwalk High School | Norwalk, IA |
| Andrew | Tucker | Sr. | M | Bishop Kenny High School | Jacksonville, Fla. |
2015 Winter-Spring Girls' High School All-America Team
* – Denotes repeat selection
| | | | | | |
| --- | --- | --- | --- | --- | --- |
| First | Last | Class | Pos. | School | Hometown |
| Treva | Aycock* | Jr. | F | Harrison High School | Marietta, Ga. |
| Dorian | Bailey* | Sr. | F | St. Teresa's Academy | Mission, Kan. |
| Abbie | Boswell | Sr. | F | Naperville North High School | Woodridge, Ill. |
| Abby Grace | Cooper | So. | F | Plano West Senior High | Plano, Texas |
| Grace | Cory | Jr. | F | Carroll Senior High School | Southlake, Texas |
| Jessica | Dooley | Sr. | F | Academic Magnet High School | Charleston, S.C. |
| Caitlyn | Eddy | Sr. | M | Francis Howell Central High School | St. Charles, Mo. |
| Parker | Goins | So. | F | Union High School | Broken Arrow, Okla. |
| Alley | Houghton | Jr. | F | Lafayette High School | Abbeville , Miss. |
| Sydney | Jensen | Sr. | D | Fenwick High School | Clarendon Hills, Ill. |
| Caroline | Kerns | Sr. | F | Broad Run High School | Ashburn, Va. |
| Cece | Kizer | Sr. | F | Blue Valley Northwest High School | Overland Park, Kan. |
| Jamie | Kutey** | Sr. | F | Saint Thomas Aquinas High School | Olathe, Kan. |
| Ellie | Laxer | So. | M | Berkeley Preparatory School | Tampa, Fla. |
| Michelle | Laz | Sr. | F | Sussex Technical High School | Georgetown, Del. |
| Kelly | Maday | Jr. | F | New Trier High School | Wilmette, Ill. |
| Emily | Madril | So. | F | Navarre High School | Navarre, Fla. |
| Mackenzie | Manuel* | So. | F | Mandeville High School | Mandeville, La. |
| Megan | Massey | Sr. | F | Mountain Vista High School | Highlands Ranch, Colo. |
| Marin | McCoy | Sr. | F | Colorado Academy | Denver, Colo. |
| Katherine | McDonald | Sr. | M | Wakefield High School | Raleigh, N.C. |
| Brianna | Pinto | Fr. | M | Charles E. Jordan High School | Durham, N.C. |
| Dani | Rhodes | Jr. | F | Waukesha West High School | Waukesha, Wisc. |
| Parker | Roberts* | Sr. | M | Blue Valley North High School | Leawood, Kan. |
| Jenna | Szczesny* | Sr. | F | Barrington High School | Hoffman Estates, Ill. |
| Jennifer | Westendorf | Jr. | F | Grayson High School | Grayson, Ga. |