North Carolina Courage announces Paul Riley as first head coach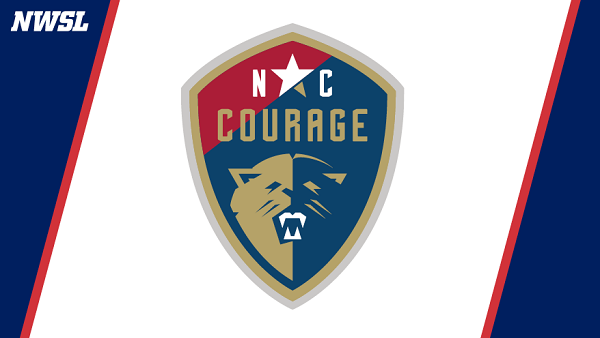 Cary, NC (Via NC Courage) – The North Carolina Courage have named Paul Riley as the team's head coach ahead of the 2017 NWSL Season.
"We're thrilled to have the opportunity to work with Paul," said NC Courage President and General Manager Curt Johnson. "The success that he's had throughout his career speaks for itself, in particular, winning the championship last year. He likes great attacking soccer, and that's something that we are excited to bring to the Triangle."
In his first year with the Western New York Flash (now North Carolina Courage), Riley led the team to the 2016 NWSL Championship where they defeated the Washington Spirit 3-2 in penalty kicks to raise the trophy. Before coaching the Flash, he was the head coach of the Portland Thorns of the NWSL in 2014 and 2015.
"I'm extremely excited and humbled to be the first head coach of the Courage," said Riley. "Sincere thanks to Steve and Curt for this brilliant opportunity. Obviously last year was memorable, but we all understand we are entering a new market and the joy with any season is in the doing of the tasks and in the journey itself, however long or difficult. The challenge will be embraced by all of us, and we look forward to pushing our limits, believing in the process and bringing quality football to one of the true fabulous soccer area's in the country."
The Liverpool, England native coached the Philadelphia Independence of Women's Professional Soccer to back-to-back championship game appearances in 2010 and 2011. With a 26-16-3 record in his two years with the team, Riley was named the WPS Coach of the Year in 2010 and 2011.
Before the Independence, Riley coached the Long Island Fury (WPSL) to a league Championship in 2006 and 2009, earning him the WPSL Coach of the Year Award in 2009. The team was Eastern Conference Champions four years in a row under his leadership and went 48-6-8.
Riley coached collegiately for CW Post from 1991-1997 and was awarded New York Regional Coach of the Year in 1991. With a 98-48-11 overall record, Riley was NYCAC Coach of the Year five times. He then moved on to coach the Long Island Rough Riders (USISL, USL D3 Pro), where he won the league championship in 2002.
His own professional playing career began in the United States where he played for the Long Island Rough Riders, Albany Capitals, New Jersey Eagles, Glen Cove, Hercules, and New York Atlas. He is the all-time leading assister for the Rough Riders.
"We hope to give the fan base an exciting, hungry team and a style of play they will enjoy and embrace. Team and staff are looking forward to meeting and developing a fan base to compete with the best in the sport," Riley continued.