North American champions crowned at Super Y Finals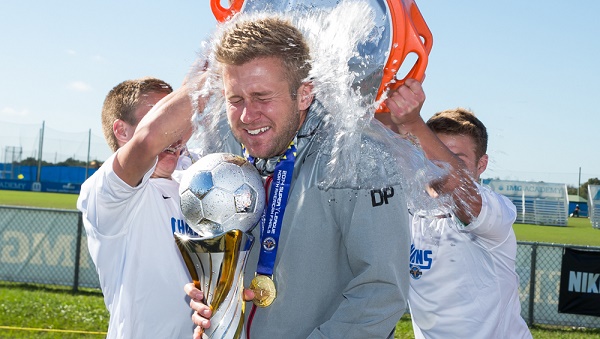 BRADENTON, Fla. (Via USL) – After five days of competition involving 120 boys and girls teams from across the United States and Canada, Tuesday saw 12 champions crowned at the Super Y-League North American Finals, presented by Nike, at the world-class facilities of IMG Academy in Bradenton, Fla.
Both the Boys U17 and U16 championship games had their fair share of drama, with Force Football Club Academy crowned U17 champions after a thrilling 3-2 victory after extra time against the DDYSC Wolves. Force twice took the lead in regulation, but the Wolves hit back both times as Joel Dominguez scored a 90th-minute equalizer to send the game to extra time.
Force prevailed despite a brilliant penalty save in the 103rd minute by DDYSC goalkeeper Conner Domaleski, as Michigan State commit DeJuan Jones scored three minutes later to give his side victory.
Met Oval goalkeeper Gianfranco Barone was the star in the U16 Boys final, as he both converted from the penalty spot and made a crucial save as his side took a 4-3 shootout victory against the Toronto Lynx Jrs. after the teams had finished level 1-1 through regulation and extra time. Toronto appeared to have grabbed victory when Rahim Thorpe scored from a free kick with four minutes to go, but an own goal after a free kick by Juan Obregon Jr. three minutes later sent the game to extra time, and eventually a penalty shootout.
Toronto twice held the upper hand after the first and third rounds, but after misses in the second and fourth rounds allowed Met Oval to get back on even terms, Barone first sent the game to sudden death by converting in the fifth round, and then saved from Brandon Whiteside to open the sixth, which left the door open for Gabriel Fernandes to convert for Met Oval and give his side victory.
There was less drama in the Girls U17 and U16 championship games, as the Gulf Coast Texans got a goal and an assist from both Hannah Abrams and Rachael Lane to take a 3-0 victory against Force FC Academy in the U17 Division and the club's first Super Y League North American Championship. The Grand Rapids Crew Juniors also had a comfortable victory in the U16 Division, as Saebryn Peel had a goal and an assist and Morgan Carey also found the net in a 2-0 win against the Kalamazoo Kingdom.
The Crew Juniors claimed three titles overall, the most of any club in attendance, as they also earned championships in the Girls U15 and U13 Divisions. Grand Rapids' U15 side went on a perfect run through the championship with five wins from five as it defeated Force Football Club Academy 3-1 in the final, while the U13 side took a 2-0 win against Valkyries FC.
2014 Super Y League North American Finals
Championship Games
U17 Boys: Force Football Club Academy 3, DDYSC Wolves 2 AET
U17 Girls: Gulf Coast Texas 3, Force Football Club Academy 0
U16 Boys: Met Oval 1, Toronto Lynx Jrs. 1 (Met Oval won 4-3 in a penalty shootout)
U16 Girls: Grand Rapids Crew 2, Kalamazoo Kingdom 0
U15 Boys: Ottawa Fury FC 3, Alliance Academy 1
U15 Girls: Grand Rapids Crew 3, Force Football Club Academy 1
U14 Boys: Kalamazoo Kingdom 1, Parsippany SC 0
U14 Girls: Annandale United Majestics FC 1, Northern Virginia Majestics 0
U13 Boys: Alpharetta Ambush SC 5, Orlando City SC 3
U13 Girls: Grand Rapids Crew Juniors 2, Valkyries FC 0
U12 Boys: Orlando City SC 3, BW Gotschee 1
U12 Girls: Waza FC East 2, Grand Rapids Crew Juniors 1