No Strike: MLS, players union reach agreement on five-year CBA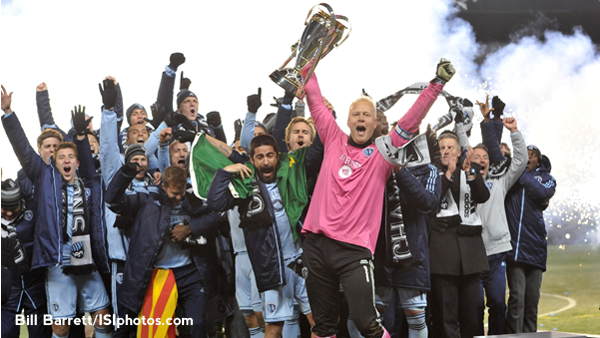 WASHINGTON (via Major League Soccer) – Major League Soccer and the MLS Players Union have reached agreement in principle on the terms of a new collective bargaining agreement (CBA) covering five seasons, commencing with the 2015 season and continuing through the 2019 season, both parties announced on Wednesday evening.
"We are pleased to finalize the framework for a new Collective Bargaining Agreement with our players," said MLS commissioner Don Garber in a statement. "We now enter our 20th season with enormous momentum with our new television partnerships, dynamic star players from the U.S., Canada and abroad, and two new expansion teams in New York City and Orlando that will debut in front of more than 60,000 fans on Sunday in the Citrus Bowl.
"This agreement will provide a platform for our players, ownership and management to work together to help build Major League Soccer into one of the great soccer leagues in the world."
With league executives taking a hard line for months on the crux issue of free agency rights, union reps had reportedly voted overwhelmingly to authorize a strike action should their leaders decide it was necessary.
+READ: MLS CBA talks headed down to the wire in D.C. as owners, union try to seal deal
The countdown to this weekend's season-opening matches provided a ticking clock that ramped up the pressure to reach a deal, but fears were eased a bit when the Chicago Fire traveled to Los Angeles on Wednesday morning, as scheduled, ahead of their Friday night match vs. the LA Galaxy.
The concluding phase of the negotiations was conducted under the auspices of Federal Mediation and Conciliation Service Deputy Director of Mediation Services and Field Operations Scot Beckenbaugh and Mediator Peter Donatello.
"We are pleased to announce that we have reached a new Collective Bargaining Agreement with the league," said Bob Foose, executive director of the MLS Players Union. "We are pleased to finally turn our fans attention back to our players and the competition on the field as we get started on the 2015 season."
+READ: Bobby Boswell, Chris Rolfe speak on MLS CBA talks: "We will strike over free agency"
Major League Soccer's 20th season kicks off Friday, March 6 when the Chicago Fire take on the defending MLS Cup champion LA Galaxy in a nationally televised match on UniMás at 10 p.m. ET.
The other 18 MLS clubs are in action on March 7 and 8, including a tripleheader on "MLS Soccer Sunday" when expansion teams Orlando City SC and New York City FC battle in front of 60,000 fans in the Citrus Bowl (5 p.m. ET, ESPN2), and Fox Sports 1 televises back-to-back MLS matches when Sporting Kansas City host the New York Red Bulls (7 p.m. ET) and Seattle Sounders FC welcome 2014 MLS Cup runners-up, the New England Revolution (9:30 p.m. ET).