No. 18 Radford men's soccer downs VCU 4-2 on Friday night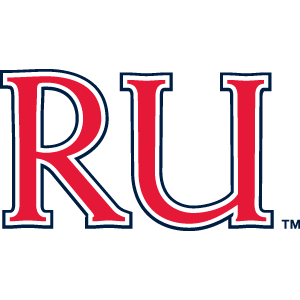 RICHMOND, Va. – A career night by Neil Martorana highlighted Radford's 4-2 victory over VCU as the juniors two goals gave the No. 18 Highlanders a win in the first matchup since Sept. 2000 between the two in-state foes.
Martorana's two goals came in the 24th and 47thminutes with his first goal counting as the game winner.
The match opened with a bang as the Radford defense allowed its first goal of the season 1:56 into the match as Francesco Amorosino's first goal of the season gave the Rams an early 1-0 lead.
Radford remained unfazed as the Highlanders worked their way down the pitch. Jakob Strandsäter placed a perfect corner kick inside the box as Fraser Colmer headed the equalizer in to knot the match at 1-1 at the 2:35 mark.
After the two early goals, both squads locked into a defensive battle until the 24thminute, when Martorana gave the Highlanders the lead off a Sivert Daehlie assist. RU padded its lead 1:20 later as Evan Szklennik found net, as a rebound set up Strandsäter's second assist on the night.
Garland Smith assisted on Martorana's second goal of the night one minute into the second half.
INSIDE THE BOX SCORE
Radford hasn't started a season off 4-0-0 since 1989.
Neil Martorana multi-goal match is the first of his career. The two goals give the junior four in his career.
The multi-goal match is the first by a Highlander since Oct. 23, 2015; by Sivert Daehlie.
Martorana led the Highlanders with three shots, all on goal.
Radford held a 12-11 shot advantage, finishing with six shots on goal, compared to VCU's three.
Fraser Colmer picked up his second career goal and first since 2014.
Jakob Strandsäter collected two assists, giving him three on the season.
The Highlander defense has only allowed two goals and 14 shots on goal in 360 minutes this season.
QUOTABLE
"VCU is a good team and this is a tough place to play, so a great win for us. Obviously it was not the way we wanted to start the match, conceding that early. I thought we showed good character to bounce right back, we went on and capitalized with some very good goals throughout the match. We have to be perfect with our recovery and preparation in the time we have to play a very strong Old Dominion team on Sunday." ~ Radford head coach Marc Reeves.
UP NEXT
The Highlanders will remain on the road, taking on Old Dominion for the first time since Sept. 1999. The match is slated for a 2 p.m. start on Sunday.
For the latest on Radford Athletics, please subscribe to our weekly newsletter,Highlander Happenings.