No. 14 UConn men's soccer defeats Cornell 2-0 on Monday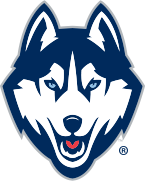 STORRS, Conn. (Via University of Connecticut) – The No. 14 UConn men's soccer team wrapped up a four-match homestand with a convincing 2-0 victory over Cornell on Monday in front of over 2,800 fans at Joseph J. Morrone Stadium. With the win, Connecticut improves to 3-1-0 in 2016, while Cornell drops to 0-1-1.
With the shutout victory, UConn picks up its first win over Cornell in the second-ever meeting between the two programs. Additionally, Connecticut improves to 24-6-7 at Morrone Stadium since the start of the 2013 campaign. Over its last nine home matches, the program has out-scored opponents, 19-to-6, and has posted four shutouts.
After a scoreless first half, UConn got on the board at 66:26 when senior tri-captain Kwame Awuah (Toronto, Ont.) ripped a 30-yard free kick that bounced off the crossbar and to the feet of Andrew Geres (Portland, Conn.), who buried a left-footed shot into the corner of the net. For Geres, it marked his third career score after tallying a pair of goals in 2015.
Less than five minutes later, the Huskies doubled up their lead at 2-0 when Sebastian Brems (Odenese, Denmark) took the ball on the right side of the box, juked the keeper, before laying off a pass to Nick Zuniga (Norwalk, Conn.), who punched it in for his first goal of the year.
Redshirt junior keeper Scott Levene (Stamford, Conn.) grabbed his third win of the season in the net, making three saves.
The Huskies' first chance of the match came in the seventh minute when Jake Nerwinski(Lawrenceville, N.J.) laid a pass off to Sebastian Brems (Odenese, Denmark), who fired a left-footed shot over the bar. In the 27th minute, Abdou Mbacke Thiam (Dakar, Senegal) dodged a defender at the top of the box before firing a 15-yard shot that crept over the cage.
Alex Sanchez (Corona, Calif.) found space in the 48th minute, launching a 25-yard shot towards the left post that curled wide. Less than a minute later, Awauh juked a pair of defenders before putting a right-footed shot on frame that was knocked away by the keeper.
At the 64-minute mark, Sanchez laid a ball off in the box to Zuniga, who chipped a curling shot just over the crossbar.
Connecticut out-shot Cornell, 4-to-2, in the opening 45 minutes and totaled a 13-to-4 to shot advantage throughout the 90-minute match.
Connecticut makes its road debut on Saturday, Sept. 10 when it travels to the campus of Georgetown to take on the Hoyas at 1 p.m. A complete match preview will be available on uconnhuskies.com on Wednesday afternoon.