No. 10 UConn women's soccer set to face Harvard, No. 22 Rutgers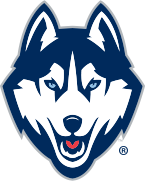 STORRS, Conn. (Via University of Connecticut) – The No. 10 UConn women's soccer team will take on Harvard Friday, Aug. 26 at 7 p.m. in its first away match-up of the season before returning home to Joseph J. Morrone Stadium to host No. 22 Rutgers on Sunday, Aug. 28 at 1 p.m.
The Huskies jumped five spots in the national poll after kicking off the 2016 season with back-to-back wins against Northeastern and Boston University.
Redshirt senior Stephanie Ribeiro (Pawtucket, R.I.) scored both game-winning goals in each of the team's 1-0 decisions. She currently leads the team with four points followed by senior Rachel Hill (Rollinsford, N.H.) who picked up the assist on Ribeiro's game-winner in the 89thminute against BU.
Senior goalkeeper Emily Armstrong (Collegeville, Pa.) saw all 90 minutes in both matches and tallied two solo shutouts to start the season. She finished with seven combined goals on the weekend with a 0.00 goals against average and a 1.000 save percentage.
SCOUTING THE CRIMSON
Harvard will open its 2016 regular season against UConn Friday. The Crimson concluded last season 8-7-2 overall with a 5-1-1 record in Ivy League games.
Harvard returns its top three scorers, seniors Margaret Purce, Rachel Garcia and Bailey Gary, to the 2016 roster. Purce led the Crimson with 20 total points (9g, 2a) last season. Senior goalkeeper Lizzie Durack started in 15 of 17 matches as a junior in 2015. She finished the season with six shutouts, 44 saves, a .636 save percentage and a 0.83 goals against average.
THE SERIES: HARVARD
UConn leads the all-time series against Harvard 25-5-1. The last time out, the Huskies pulled out a late dramatic comeback against the Crimson at Morrone Stadium in September of 2015. Harvard took a 1-0 lead in the 70th minute, but former Husky Samantha McGuire tied the score up in the 86th minute.
The game appeared to be headed into overtime when Hill put UConn on top 2-1 with just over 30 seconds on the clock. The win extended UConn's win-streak to five games to start of the 2015 season.
SCOUTING THE SCARLET KNIGHTS
No. 22 Rutgers is currently 1-0-1 in 2016. The Scarlet Knights kicked off the season with a 4-1 victory on the road against Rider (N.J.). Madison Whitley and Nicole Tiernan each tallied three points (1g, 1a) against Rider. Rutgers played to a 1-1 tie with Providence after two overtime periods at home on Yurcak Field.
Tiernan and Whitley are tied at the top of Rutgers' leaderboard with three points each, followed by three other Scarlet Knights who are all tied with two points. Redshirt senior goalkeeper Alana Jimenez saw all 200 minutes of action in goal for Rutgers, making three saves for a .600 save percentage and a 0.90 goals against average.
THE SERIES: RUTGERS
UConn leads the all-time series against Rutgers 16-4-4. The Huskies and the Scarlet Knights came together on two occasions in 2015. They first met in September of the regular season and Rutgers claimed a 2-0 decision at home in Piscataway.
The two met again in the third round of NCAA tournament, which was hosted by the No. 2 seeded Rutgers. The Scarlet Knights ended the Huskies 2015 season, after shutting them out 4-0 on November 22, 2015.
UP NEXT…
The Huskies will host back-to-back home games at Morrone Stadium, welcoming Pacific on Friday, Sept. 2 at 5:30 p.m. and CCSU on Sunday Sept. 4 at 1 p.m.