New York SC, FC Westchester Elite to join operations, form new club
(Via New York SC / FC Westchester Elite) – After battling it out on the field for years, New York Soccer Club and FC Westchester Elite announced a major youth soccer partnership.
New York Soccer Club's boys and girls programs, and FC Westchester Elite's girls teams will join their soccer operations into one youth club.. The joining of the girls programs reverses a growing trend of fragmentation in a small market place and brings together two talented player pools aimed at furthering overall player development.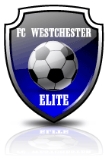 Under this new entity, the boys club will continue to compete as "New York Soccer Club", while the girls side will be referred to as "New York Soccer Club Elite." Upon the integration of the football operations of the two clubs taking effect on May 3, 2016, NYSC and NYSC Elite will have over 700 total players.
+Read: U.S. Soccer Development Academy East Conference Recap: Week 22
Both clubs will bring their teams together under one umbrella for the 2016-2017 season, and begin rolling out programs as a single organization for the Fall 2016 season. The club will be able to offer all of its players the quality of both clubs' development programs to a broader base of players in Westchester and the surrounding areas. The club will serve a wide range of players, both boys and girls, from age 6 in the development programs, to the competitive teams from age 8 through 18, plus older summer college teams on both the boys and the girls sides.
"We have always believed in player development and success in our club, and by combining both clubs' resources into one shared vision, we can take it to the highest levels," said Carlos Mejia, FC Westchester Elite's Founder/Director of Coaching. "This combination marks an exciting milestone for the advancement of youth soccer in the region. Players of all ages will have opportunities to develop to their fullest potential as soccer players and young adults,"
+Read: Youth Soccer Top 25 Twitter Rankings entering May 2016
"While we lose a great local rivalry, our clubs' gain the ability to create teams that can compete at the highest levels throughout the country," said NYSC President Rossano Polvara. "It is important that our players have the opportunities to excel in the top youth competitions in the USA and with a progressive player development philosophy and a deeper and stronger player pool, the opportunities for improvement only increases."
The new club will become effective immediately, and plans to quickly implement the same philosophies, standards, and principles that will be evident across all teams starting Fall 2016. By Spring 2017, both clubs will be fully integrated on and off the field.