New Spring High School Rankings released (Boys)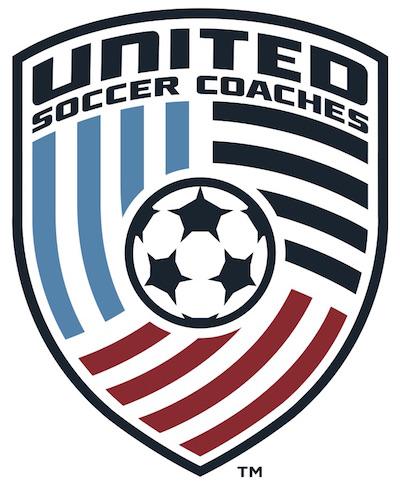 KANSAS CITY, Mo. (Via United Soccer Coaches) – United Soccer Coaches and USA TODAY High School Sports released today the third regular season regional and national polls in the USA TODAY/United Soccer Coaches Super 25 Rankings for boys and girls high school soccer in the spring season.
Fourteen new teams entered the polls this week, seven in each of the two polls. The top teams, however, remain unchanged.
Dalton High School in Dalton, Ga. sits atop the boys' poll again this week with a 16-0-0 record. Clover (Clover, S.C.) is ranked No. 2 for the second straight poll with a 17-0-0 mark. Jenks (Jenks, Okla.) moved up two spots to No. 3 and is followed by Kearney (Kearney, Neb.) and Deep Run (Glen Allen, Va.).
The next set of regular season regional and national rankings for the spring season will be released on April 30.
USA TODAY/United Soccer Coaches Super 25 Spring Boys – National – Poll 3 – April 16, 2019
| Rank | School | Prev. | W-L-T |
| --- | --- | --- | --- |
| 1 | Dalton (Dalton, Ga.) | 1 | 16-0-0 |
| 2 | Clover (Clover, S.C.) | 2 | 17-0-0 |
| 3 | Jenks (Jenks, Okla.) | 5 | 12-0-0 |
| 4 | Kearney (Kearney, Neb.) | 6 | 11-0-0 |
| 5 | Deep Run (Glen Allen, Va.) | NR | 8-0-0 |
| 6 | Cross Keys (Atlanta, Ga.) | 11 | 13-1-0 |
| 7 | Columbia River (Vancouver, Wash.) | 12 | 10-0-1 |
| 8 | Lambert (Suwanee, Ga.) | 3 | 13-0-1 |
| 9 | Omaha South (Omaha, Neb.) | RV | 12-0-0 |
| 10 | Booker T. Washington (Tulsa, Okla.) | NR | 11-1-0 |
| 11 | The Westminster Schools (Atlanta, Ga.) | 15 | 14-1-1 |
| 12 | Lakeside (Seattle, Wash.) | 19 | 8-0-1 |
| 13 | Bearden (Knoxville, Tenn.) | 14 | 9-1-0 |
| 13 | Dutch Fork (Irmo, S.C.) | 9 | 13-1-0 |
| 13 | Waukee (Waukee, Iowa) | 20 | 5-0-0 |
| 16 | Hillgrove (Powder Springs, Ga.) | 4 | 15-1-0 |
| 17 | Roosevelt (Seattle, Wash.) | 10 | 9-0-1 |
| 17 | Wando (Mount Pleasant, S.C.) | 18 | 19-2-1 |
| 19 | Lakeside (Atlanta, Ga.) | 19 | 13-1-2 |
| 20 | Creighton Prep (Omaha, Neb.) | 7 | 12-1-0 |
| 21 | Ferris (Spokane, Wash.) | NR | 10-0-0 |
| 21 | Overton (Nashville, Tenn.) – [] | NR | 11-0-0 |
| 23 | Mustang (Mustang, Okla.) | NR | 11-2-0 |
| 24 | Layton (Layton, Utah) | 23 | 8-0-1 |
| 25 | Jamestown (Williamsburg, Va.) | NR | 6-0-0 |
Records are through games of April 14, 2019
Also receiving votes: Starr's Mill (Fayetteville, S.C.), Johnson Gainesville (Gainesville, Ga.), Mountain Home (Mountain Home, Ark.)
REGIONAL POLLS – APR 16
Region I | Region II | Region III | Region IV | Region V