New England Revolution announce Academy roster, Residency Program ahead of 2019-20 season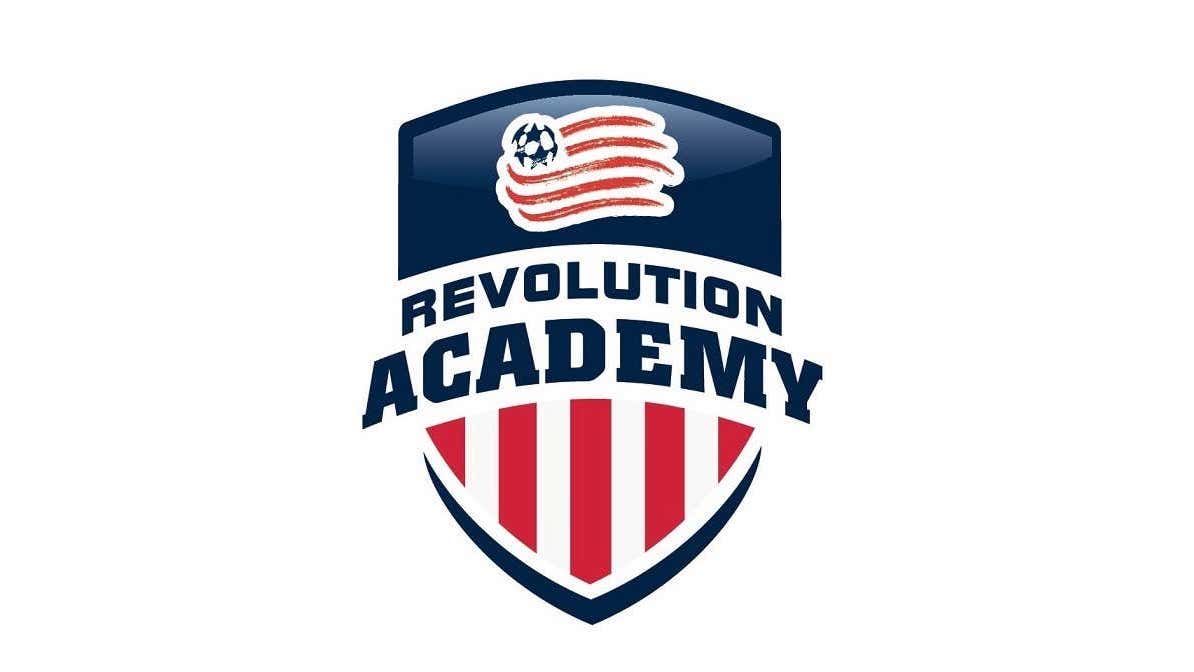 FOXBOROUGH, Mass. – The New England Revolution Academy has unveiled its roster for 2019-20 U.S. Soccer Development Academy season.
In total, 70 players from the New England region were selected for the Revolution Academy squads, which range from the Under-14 through the Under-19 age groups. All four developmental teams will open play this weekend, with the U-15s, U-17s, and U-19s hosting the Philadelphia Union on Saturday, Aug. 31 in Lancaster, Mass., while the U-14s take on Boston Bolts on Saturday, Aug. 31 in Newton, Mass. The complete 2019-20 Revolution Academy schedule is available HERE.
The 2019-20 season also marks the formal launch of the Revolution Academy's Residency Program. The Revolution will have players living full-time in a local residence that was recently acquired by the club. Players will be living full-time under the supervision of Academy staff. This new program will see players from New England and other parts of the country benefit from the club's fully-funded Academy program by providing them with a living space in close proximity to Gillette Stadium.
The Revolution Academy is coming off the 2018-19 season which saw seven different players receive international call ups to U.S. Soccer Youth National Team camps and squads, as well as multiple first team training opportunities. Two Academy alumni signed Homegrown contracts with the first team, beginning with Nicolas Firmino in December 2018, followed by forward Justin Rennicks in January 2019. In addition, it marked the third consecutive year the U-19s have qualified for a USSDA playoff spot and the team's second Northeast Division title in three years. This season, the Academy will return 57 players, while welcoming in 13 new players; all four age groups consist of a combination of both new and returning players.
"We're thrilled to begin yet another chapter in our Academy's history," Revolution Director of Youth Development and Under-15 Head Coach Bryan Scales said. "We're very excited for the upcoming season and to track the progress and success of our players across each age group."
Entering its 12th season, the Revolution Academy is the only fully-funded, professional youth development program in New England, and competes in the prestigious U.S. Soccer Development Academy as well as the MLS Generation adidas Cup. Qualified and talented players are accepted into the program without regard to their financial situation. All players' needs and expenses related to soccer activities – training, facilities, equipment, uniforms, travel associated with competitions – are provided by the Revolution at no cost to the players or their families.
The complete Revolution Academy roster, including coaching staffs for each age group, is below. For more information about the New England Revolution's youth teams and Revolution Academy programming, please visit revolutionsoccer.net/academy.
Name
Position
Hometown
Former Club
Year
Trevor Burns
Midfielder
Southborough, MA
Southboro YS
2001
Gevork Diarbian
Forward
Cranston, RI
Bayside FC
2001
Kaoru Fujiwara
Midfielder
Lexington, MA
GPS
2001
Thamba Mbungu
Defender
Manchester, NH
Valeo FC
2001
Nathan Metsack
Defender
Ashford, CT
Oakwood
2001
Dennis Ramirez
Midfielder
Waltham, MA
Bolts
2001
Brian Son
Midfielder/Defender
Glastonbury, CT
Oakwood
2001
Victor Viana
Forward
South Dennis, MA
Bolts
2001
Joseph Buck
Midfielder
Arlington, MA
Bolts
2002
Ronilson Mendes
Forward
Brockton, MA
Hammer Academy
2002
Damien Rivera
Forward
Cranston, RI
Bayside FC
2002
Meny Silva
Forward
Roxbury, MA
Hammer Academy
2002
Diego Souza
Defender
Hyannis, MA
Valero FC
2002
Michael Tsicoulias
Forward
Newtown Centre, MA
Valeo FC
2002
Ethan Williams
Defender
Fall River, MA
Fall River HS
2002
Nickolas Cardona
Goalkeeper
Boston, MA
Bolts
2003
Cole Dewhurst
Defender
Lancaster, MA
FC Stars
2003
Hikaru Fujiwara
Midfielder
Lexington, MA
GPS
2003
Eliot Jones
Goalkeeper
New Britan, CT
FSA
2003
Colby Quinones
Defender
Bedford, NH
Seacoast United
2003
Cole Richardson
Defender
North Easton, MA
Bolts
2003
Zachary Sardi-Santos
Defender
Newtown, MA
Valeo FC
2003
Andrew Serafino
Forward
Longmeadow, MA
Western Mass Pioneers
2003
Felipe Vieira
Forward
Malden, MA
Valeo FC
2003
Samuel White
Midfielder
Sterling, MA
Bolts
2003
Rainer Chai
Midfielder
Acton, MA
NEFC
2004
Florian Cho
Forward
Shrewsbury, MA
Bolts
2004
Felipe DeAndrade
Midfielder
Westborough, MA
GPS
2004
Mauro Fernandez
Defender
Fitchburg, MA
FC Stars
2004
Patrick Garcia
Forward
Lynn, MA
Bolts
2004
Matteo Gomes
Midfielder
Dracut, MA
NEFC
2004
Thaddeus Liquori
Forward
Westfield, MA
NEFC
2004
Avery Palma
Defender
Plainville, CT
FSA
2004
Jack Panayotu
Midfielder
Cambridge, MA
GPS
2004
Sebastian Pliszka
Goalkeeper
Newington, CT
CFC
2004
Matthew Tibbetts
Goalkeeper
Westborough, MA
NEFC
2004
Dylan Walsh
Defender
Arlington, MA
NEFC
2004
Noel Buck
Midfielder
Arlington, MA
NEFC
2005
Jack Burkhardt
Defender
Sutton, MA
NEFC
2005
Marco Dos Santos
Midfielder
Windham, NH
Seacoast
2005
Tyler Duarte
Forward
Brockton, MA
Bolts
2005
Brady Elmblad
Goalkeeper
Sharon, MA
Bayside FC
2005
Malcolm Fry
Forward
Groton, MA
Castelnau-Le Cres FC
2005
John La Belle
Defender
Peabody, MA
Aztec
2005
Isaie Louis
Forward
Everett, MA
Valeo FC
2005
Oscar Martinez
Forward
Revere, MA
…