New England Revolution Academy announces Fall 2016 expansion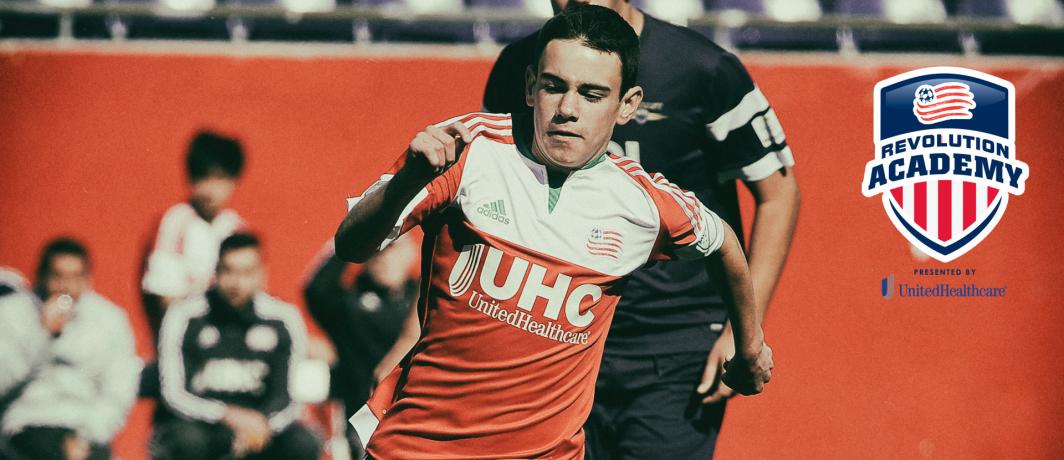 FOXBOROUGH, Mass. (Via New England Revolution) – In a continued effort to improve player development and develop elite soccer players throughout the region, the New England Revolution Academy will add a new Under-13 Academy team as well as an Under-12 Academy Alliance for the 2016-17 season.
The expansion of the Academy will give the region's youth soccer community unprecedented access to professional soccer.
"The expansion of the Academy is part of our continued effort to improve elite player development," said Revolution Academy Director Bryan Scales. "The new U13 team and U12 alliance will help develop local talent to their full potential and provide a defined player pathway to professional soccer. We expect that the next Diego Fagundez, Scott Caldwell or Zachary Herivaux will begin their journey through this new U12 Development Alliance."
As with the U18, U16, and U14 Revolution Academy teams, the new U13 Academy team will represent the New England Revolution and compete on a national stage. The youth players on the team will be afforded unique playing opportunities such as unparalleled access to professional level training and development. All U13 players needs and expenses related to soccer activities – training, facilities, equipment, uniforms, travel associated with competitions – are provided by the Revolution at no cost to the players or their families.
+Read: U.S. Soccer Development Academy East Conference Recap: Week 20
The Revolution's U12 Academy alliance is a collaboration with new U.S. Soccer Development Academy teams Bayside SC, NEFC, and Valeo FC to provide a high-level age-appropriate development platform for the region's top young players. The alliance will work together on player development methods, best practices and other integrated MLS Youth Development initiatives throughout the year. Players from any of the three U12 alliance teams will have a clear pathway into the New England Revolution Academy, starting at the U13 age group.
"By aligning with Bayside FC, NEFC and Valeo FC, we will have the opportunity to reach some of the region's most talented youth players," said Gary Hall, head coach of the Revolution Academy's Under-14 team and the director of the new alliance. "The alliance offers young players an important number of training and competition opportunities at a critical age and allows us to identify and influence more players at a younger age level than a stand-alone team. We look forward to helping prepare these young players to compete and continue their careers at the highest levels."
The Revolution Academy, heading into its eight season, has produced three New England Revolution first team players in Diego Fagundez (since 2011), Scott Caldwell (since 2013) and Zachary Herivaux (since 2015). These players are perennially among the MLS leaders in minutes played by Homegrown players, with Fagundez and Caldwell being named United Healthcare Team MVP in 2013 and 2015 respectively.