Netherlands U-19s rout U.S. U-18 WNT 6-0 in La Manga Tournament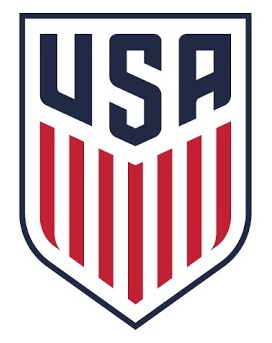 LA MANGA, Spain (Via U.S. Soccer) – After drawing 2-2 with the England U-19 Women's National Team in its first match at the Women's U-19 La Manga 12 Nations Tournament, the U.S. Under-18 Women's National Team fell 6-0 to the Netherlands U-19 WNT today in the second of three matches in Spain.
The friendly competition is for players born on or after January 1, 1999, and U.S. U-18 WNT head coach Jaime Frias brought a 22-player roster featuring eight players born in 1999 and 14 born in 2000.
The Netherlands scored in the 9th minute and again on the cusp of halftime to hold a 2-0 lead at the break. Joelle Smits scored her second of the game in the 59th, but then the Dutch found the net three times in the last seven minutes – including a hat trick goal for Smits – to make up the final score line.
+READ: Girls Development Academy East Conference Recap | March 3-4, 2018
The USA will finish up the against Norway on March 6. The other countries coming to the competition – teams the USA will not play – are Denmark, France, Italy, Scotland, Sweden, Iceland, the Czech Republic and Switzerland.
– U.S. U-18 Women's National Team Match Report –
Match: U.S. U-18 Women's National Team vs. Netherlands U-19 Women's National Team
Date: March 4, 2018
Competition: International Friendly
Venue: Field A – La Manga Sports Complex, La Manga, Spain
Weather: 62 degrees, partly cloudy
Scoring Summary:    1          2          F         
USA                             0          0          0
NED                            2          4          6
NED – Asleigh Weerden                                 9th minute
NED – Joelle Smits (Victoria Pelova)             45
NED – Joelle Smits                                         59
NED – Bente Jansen                                      83
NED – Kayleigh van Dooren                          84
NED – Joelle Smits                                         90
Lineups:
USA: 1-Meagan McClelland; 3-Brianna Martinez, 5-Ella Shamburger, 23-Emily Smith, 18-Anna Heilferty (14-Hannah Cardenas, 69); 8-Sydney Zandi (20-Coriana Dyke, 69), 10-Allyson Schlegel (6-Giovanna DeMarco, 46), 11-Jenna Nighswonger (capt.) (7-Maliah Morris, 46), 24-Alexa Spaanstra (9-Loren Sefcik, 80), 13-Rachel Jones (25-Hannah Betfort, 61), 21-Summer Yates
Subs not used: 1-Claudia Dickey, 4-Sydney Dawson, 15-Madelyn Desiano, 17-Emily Gray
Head Coach: Jaime Frias 
NED: 1-Daphne van Domselaar; 3-Caitlin Dijkstra, 5-Jamie Altelaar, 6-Eva van Deursen, 8-Marisa Olislagers, 10-Victoria (18-Kayleigh van Dooren, 69), Pelova, 11-Asleigh Weerden (7-Bente Jansen, 69), 12-Lynn Wilms, 13-Danique Ypema, 17-Quinty Sabajo, 19-Joelle Smits
Subs not used: 2-Noah Waterham, 4-Lisa Doorn, 9-Fenne Kalma, 14-Licia Darnoud, 15-Janou Levels, 16-Aukje van Seijst, 20-Kerstin Casparij, 21-Romy Speelman, 22-Sabine Kuilenburg, 24-Rebecca Doerjaaren
Head Coach: Jessica Torny
Stats Summary: USA / NED
Shots: 5 / 11
Shots on Goal: 1 / 8
Saves: 2 / 1
Corner Kicks: 4 / 11
Fouls: 5 / 11
Offside: 0 / 1
Misconduct Summary:
USA – Rachel Jones (caution)           39th minute