Girls ECNL welcomes Oklahoma Celtic as new member club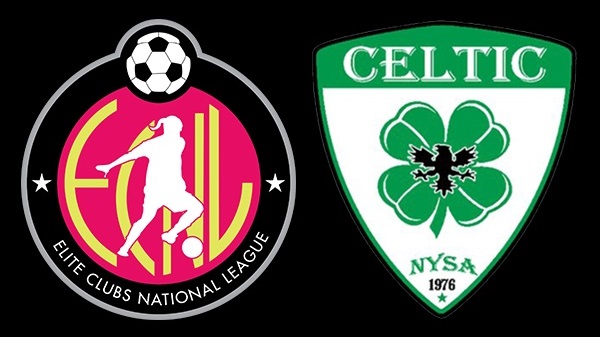 RICHMOND, VA (Via ECNL) – The Girls Elite Clubs National League has announced that Oklahoma Celtic will be joining the Girls ECNL beginning in the 2018-2019 ECNL Season. The ECNL will be the only national league in which the club will compete, and the focal point of its competitive efforts.
Oklahoma Celtic is based out of Norman, OK, just south of Oklahoma City and has a rich history in developing players. The club's alums have already had a huge impact in collegiate soccer, with six players this past fall being named to their respective college All-Conference teams. Haley Woodard was named the Big 12 Offensive Player of the Year, and Yazmeen Ryan was named to the Big 12 All-Freshman team and invited into the U18 Women's National Team Training Camp last month. The future of the club is even brighter, with many top rated players coming up and committing to collegiate careers. In the Red River NPL, the club is currently in first or second place at the U13, U14, U15, and U16 girls age groups.
+READ: Girls ECNL announces rosters, schedules for three upcoming PDP events
"Oklahoma Celtic is ecstatic to join the Girls ECNL." said Don Rother Oklahoma Celtic Director of Coaching "We believe the Girls ECNL is the highest, most professional soccer platform for female players. We are excited for the developmental opportunity it presents for our players and look forward to collaborating with other ECNL member clubs."
The Girls ECNL, one of the nation's top development and competition platform for female soccer players, with conference competition in six age groups (U13, U14, U15, U16, U17, and U18/19) and unmatched collegiate exposure through the ECNL National Events, the largest collegiate showcases in the country.  In addition to the competition platform, the Girls ECNL offers player identification and development opportunities for top players in every conference, unique coaching education and club development programs, and player health and education resources.
"We are very excited to be adding Oklahoma Celtic to the Texas Conference for 2018," said ECNL Commissioner Jen Winnagle. "The quality of the club's development program is clear in the performance of their alums, and the current youth teams have distinguished themselves at every age group."
Oklahoma Celtic will begin formal competition in the Girls ECNL in August 2018. Additional new clubs will be announced in the Girls ECNL in the coming weeks.