NCFC Youth players sign academy contracts with North Carolina FC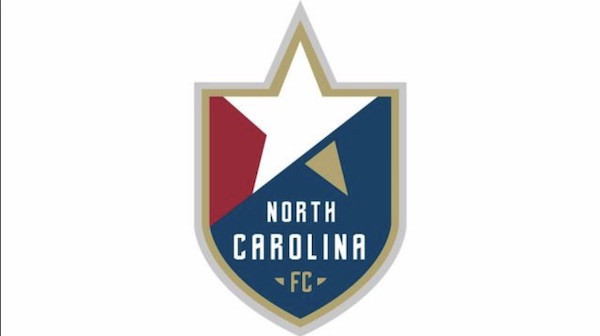 CARY, N.C. (Via North Carolina FC) – North Carolina FC has signed three NCFC Youth Academy players to academy contracts, pending league and federation approval. Goalkeeper Trace Alphin, defender Adam Armour and midfielder Colton Pleasants will now be available for NCFC first-team matches while maintaining their college eligibility. The group will also train with the first team, earning valuable experience, while continuing their youth careers.
"With the proper environment, which we feel that we provide, and when you have the work ethic, desire and passion, the [youth-to-pro] pathway becomes clearer," said North Carolina FC Head Coach Dave Sarachan. "This is a perfect example that shows when all those boxes are checked, you are going to be given the opportunity to advance to the next level."
The young talents represent the next group of Academy players to make their way to the NCFC first-team via academy contracts. They join a growing list that also includes George Marks, Jeremy Kelly, Conor Donovan, DJ Taylor and many others who have earned this opportunity.
Trace Alphin | Goalkeeper
Alphin, a 16-year old Raleigh native, is the latest Academy goalkeeper to join the first team. Alphin has been a part of NCFC Youth throughout his career and has come through the NCFC Youth Academy ranks. He currently plays for the U-16/17 Academy team, but has also been called up to the U-18/19 team this year.
"Just like the other Academy players, this is the next progression in his development," said NCFC Assistant General Manager and Goalkeeper Coach Nic Platter. He's proven himself, come in at a young age and done well. He keeps the standard high. He's going to continue to improve and he has the qualities we look for in a goalkeeper."
Adam Armour | Defender
Armour will add to the squad's defensive depth. The 16-year-old left back from Cary has trained with the first team throughout the preseason and is also a current member of the U.S. U-17 Youth National Team. Armour currently plays for the Academy's U-18/19 squad and is committed to Duke University with an expected gradation date of 2020.
"For a young player, Adam has great physical tools," said Sarachan. "He can play a couple different positions, and we think his future is at left back. He's technically and physically set up to succeed with our first team despite his age. We feel he's put himself in position to be a young player that can develop and perform at this level."
Colton Pleasants | Midfielder
Pleasants is a standout versatile midfielder for NCFC Youth Academy and grew up in the NCFC Youth system. The 18-year-old Raleigh native has racked up nearly 100 appearances and scored 31 goals with the Academy since 2015. He's committed to play college soccer at UNC Wilmington and is set to graduate in spring of 2019.
"I think Colton is a great example of what this is about," added Sarachan. "He's been an Academy player that has grown within the system at NCFC Youth and the Academy to the point that he's come into our first team and made a good impression. He's on the pathway to becoming a good young pro."
In addition to the current Academy players finding opportunities with North Carolina FC, the team has been a pathway for Academy graduates who are ready to go pro. The current North Carolina FC roster features four former NCFC Youth Academy players that have earned professional contracts: Dre Fortune, DJ Taylor, Manny Perez and Caleb Duvernay.
North Carolina FC will continue its USL Championship season on Saturday, April 6 at 7 p.m. with a home match against expansion side Memphis 901 FC.
Player Profiles:
Trace Alphin
Position: Goalkeeper
Birthdate: 10/04/2002(Age: 16)
Hometown: Raleigh, N.C.
Height: 6'2
Weight: 160 lbs
Citizenship: United States
Adam Armour
Position: Defender
Birthdate: 09/27/2002 (Age: 16)
Hometown: Cary, N.C.
Height: 5'10
Weight: 150 lbs
Citizenship: United States
Colton Pleasants
Position: Midfielder
Birthdate: 09/01/2000 (Age: 18)
Hometown: Raleigh, N.C.
Height: 5'10
Weight: 155 lbs
Citizenship: United States