NCAAM: No. 5 Indiana plays No. 15 Stanford to scoreless draw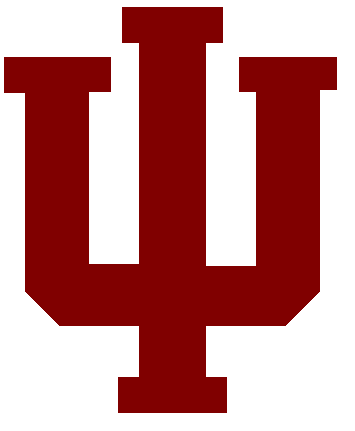 BLOOMINGTON, Ind. (Via Indiana University) – The No. 5 ranked Indiana University men's soccer team played the No. 15-ranked Stanford Cardinal to a 0-0 draw on Sunday night in front of 4,081 fans at Jerry Yeagley Field at Bill Armstrong Stadium in the adidas/IU Credit Union Classic.
Playing with 10 men for over half the match, the No. 5-ranked Hoosiers open the season 3-0-1 for the third time since the 2011 season with the hard-fought draw. The 2015 NCAA Champion Cardinal move to 0-1-3 on the year.
Hoosier GK Colin Webb made four saves in posting his second shutout of the season. Webb's 22 career shutouts rank him 10th all-time in Indiana history. Offensively, MF Trevor Swartz led IU with two shots on goal. D Andrew Gutman had two shots, while F Rashad Hyacenth had one.
In a game marked with physicality, the Hoosiers and Cardinal combined for six yellow cards and one red card. The red was issued to Indiana's D Grant Lillard in the 43rd minute. The two squads also combined for 21 fouls, with the Cardinal getting called for 17 to the Hoosiers' four.
"I'm pleased to come away against a really good side, playing down a man, says a lot about our team to stay disciplined and still limit their chances," IU head coach Todd Yeagley said. "Not a fun game to be down a man and have to defend as deep as we did but we were able to adjust. We feel we can be effective playing in different ways and I think tonight was one more example of that."
After losing Lillard, the Hoosier defense was stout, limiting the Cardinal to just four shots. Indiana tied with Stanford with four shots apiece in the final 67:18 of the match.
The No. 5 Hoosiers will be back on the pitch on Friday, Sept. 9 when the team hosts Big Ten rival and No. 2-ranked Maryland. Kickoff on Friday is scheduled for 7:30 p.m. ET at Jerry Yeagley Field at Bill Armstrong Stadium. The match will be broadcast live on the Big Ten Network.
adidas/IU Credit Union Classic All-Tournament Team
Jon Gallagher – Notre Dame (Offensive MVP)
Chris Hubbard – Notre Dame (Defensive MVP)
Brandon Aubrey – Notre Dame
Thomas Ueland – Notre Dame
Tanner Thompson – Indiana
Trevor Swartz – Indiana
Rashad Hyacenth – Indiana
Drew Skundrich – Stanford
Brian Nana-Sinkim – Stanford
Nick Lima – California
Trevor Haberkorn – California