NCAA Division I Men's All-America Teams revealed by United Soccer Coaches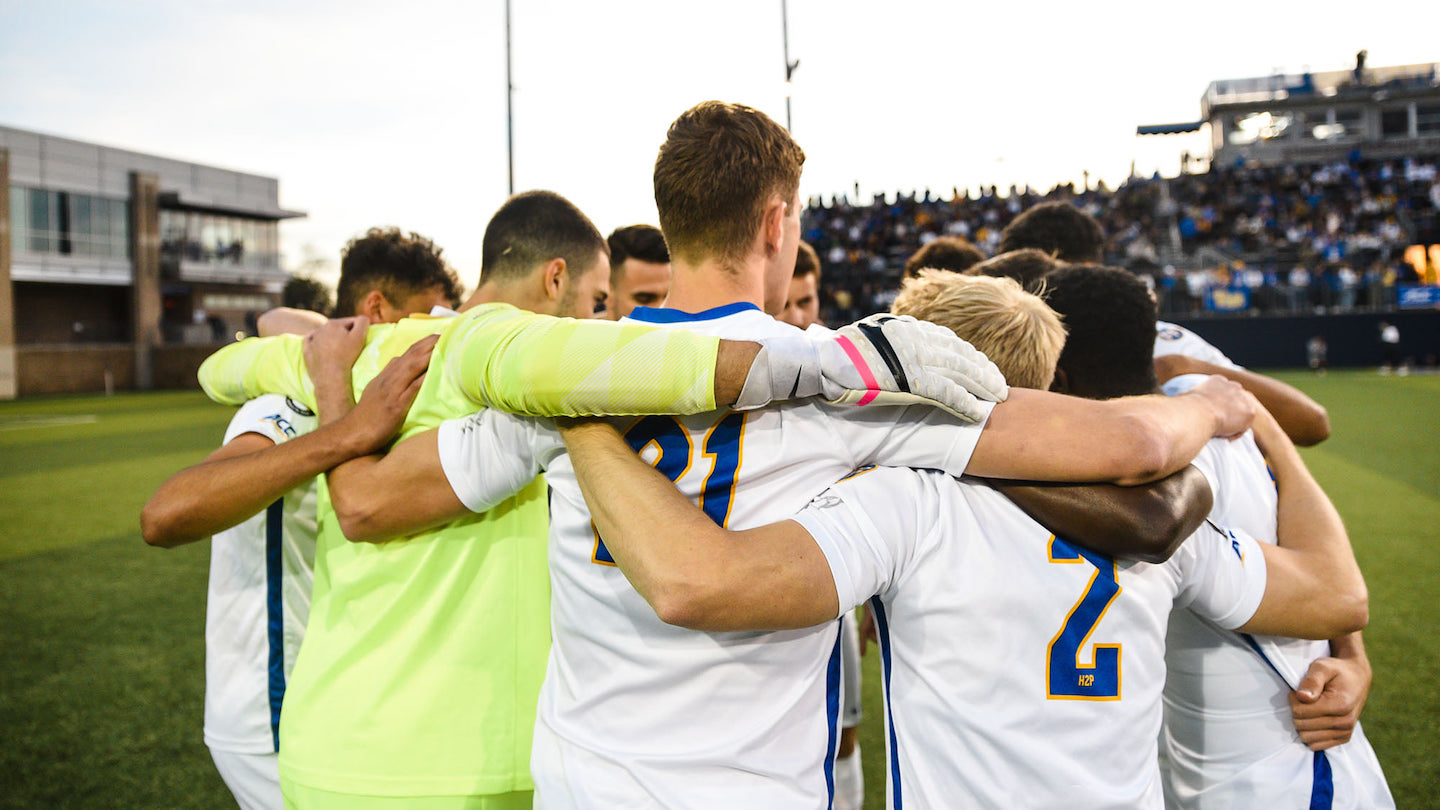 KANSAS CITY, Mo. — United Soccer Coaches announced the 2021 NCAA Division I Men's All-Americans.
Among the 35 players receiving All-America recognition, there are four players earning the second All-America honors of their career: University of Washington senior forward Dylan Teves, University of Pittsburgh senior defender Jasper Löeffelsend, Georgetown junior midfielder Dante Polvara, and Marshall senior midfielder Vitor Dias.
In addition, Missouri State senior defender Kyle Hiebert and his teammate, senior forward Josh Dolling are earning All-America honors for the third time in their player careers.
This year's All-Americans will be formally acknowledged for their accomplishments at the United Soccer Coaches All-America Ceremony & Reception on Saturday, Jan. 22, 2022 at the Kansas City Convention Center in conjunction with the United Soccer Coaches Convention.
2021 United Soccer Coaches NCAA Division I Men's All-America Team
First Team
Pos
Name
Class
School
Hometown
K
Jan Hoffelner
Sr.
University of Kentucky
Langen, Germany
D
Kyle Hiebert**
Sr.
Missouri State University
La Salle, Man.
D
Ryan Sailor
Sr.
University of Washington
Centennial, Colo.
D
Adam Savill
Sr.
University of New Hampshire
Manchester, England
M
Benjamin Bender
So.
University of Maryland
Baltimore, Md.
M
Yannick Bright
So.
University of New Hampshire
Milan, Italy
M
Sofiane Djeffal
Jr.
Oregon State University
Nantes, France
M
Sean Zawadski
Sr.
Georgetown University
Olmsted Falls, Ohio
F
Simon Becher
Jr.
Saint Louis University
Brooklyn, Conn.
F
Dylan Teves*
Sr.
University of Washington
Kailua, Hawaii
F
Thorleifur Ulfarsson
So.
Duke University
Kopavogur, Iceland
Second Team
Pos
Name
Class
School
Hometown
K
Roman Celentano
Jr.
Indiana University
Naperville, Ill.
D
Oskar Agren
Sr.
Clemson University
Malmo, Sweden
D
Kipp Keller
So.
Saint Louis University
St. Louis, Mo.
D
Jasper Löeffelsend*
Sr.
University of Pittsburgh
Cologne, Germany
M
Pedro Delabella
Sr.
Marshall University
Brasilia, Brazil
M
Hendrik Hebbeker
Sr.
Hofstra University
Cologne, Germany
M
Dante Polvara*
Jr.
Georgetown University
Pleasantville, N.Y.
M
Kian Yari
Jr.
Missouri State University
Manchester, England
F
Theo Collomb
So.
University of North Carolina-Greensboro
Clermont, France
F
Diego Gutierrez
Sr.
Creighton University
Omaha, Neb.
F
Kyle Holcomb
Sr.
Wake Forest University
San Marcos, Calif.
F
Jack Lynn
Sr.
University of Notre Dame
St. Louis, Mo.
Third Team
Pos
Name
Class
School
Hometown
K
Luka Gavran
Jr.
St. John's University
Hamilton, Ont.
D
Mariano Fazio
Jr.
University of Tulsa
Sevilla, Spain
D
Daniel Munie
Jr.
Indiana University
Maryland Heights, Mo.
D
Will Sands
Jr.
Georgetown University
Rye, N.Y.
D
Bjarne Thiesen
So.
West Virginia University
Kiel, Germany
M
Vitor Dias*
Sr.
Marshall University
Brasilia, Brazil
M
Tyrone Mondi
Sr.
Oregon State University
Bloemfontein, South Africa
M
Peter Stroud
So.
Duke University
Chester, N.J.
F
Josh Dolling**
Sr.
Missouri State University
Liverpool, England
F
Kevin O'Toole
Sr.
Princeton University
Montclair, N.J.
F
Diogo Pacheco
Sr.
University of Akron
Lisbon, Portugal
F
Tola Showunmi
Sr.
University of New Hampshire
Enfield, England
* – Denotes previous selection