Navy men's soccer announces two coaching staff changes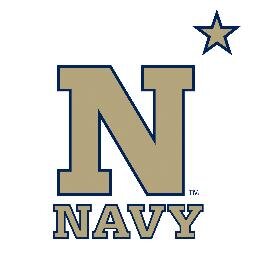 ANNAPOLIS, Md. (Via U.S. Naval Academy) – First-year Navy men's soccer head coach Tim O'Donohue has announced the promotion of Nate Baker to associate head coach and the hiring of Paul Killian as assistant coach.
Baker is entering his fifth season with the Navy men's soccer program in 2016. Baker has served as the top assistant since 2013 and he began at Navy as a volunteer assistant coach in 2012. Baker served as the interim head coach earlier this summer.
"Nate has done a great job keeping the program moving over the past few months as the interim head coach," said O'Donohue. "He was an integral part of Navy soccer for the past four seasons and will be a great resource moving forward in my acclimation to the Naval Academy. I am very excited to work him."
Baker was on staff in 2013 when the Mids won the Patriot League Regular Season and Tournament championships and advanced to the NCAA Tournament Second Round. Navy has complied a 42-24-11 (.617) record during Baker's tenure.
Killian joins the Navy men's soccer program after serving as an assistant coach at Stevens in 2015.
"Paul is exactly what I was looking for to complete the coaching staff," said O'Donohue. "He is smart and hardworking and has a goalkeeping background. He has a great personality and will do very well."
As an assistant coach in 2015, Killian helped Stevens to a 15-4-2 overall record and a 5-0-2 record in the Empire 8. Stevens won the Empire 8 Conference Tournament championship and advanced to the NCAA Tournament.
Killian has a background in goalkeeping and was a three-year starting keeper at Stevens from 2011-13. Killian had a goalkeeper record of 50-8-3 at Stevens with 25 shutouts.
Killian had a superb playing season in 2012 when he went 18-3-1 with an 0.40 goals-against average, 12 shutouts and an 0.894 save percentage. He was named the National Goalkeeper of the Year by D3soccer.com and the website also tabbed him as a first-team All-American.
Killian was 16-3-1 and posted seven shutouts in his first year at Stevens in 2011 and he was 16-2-1 with an 0.45 goals-against average and six shutouts in his senior year in 2013. Killian transferred to Stevens from West Virginia, where he spent two seasons (2009-10), including one redshirt season. O'Donohue recruited Killian while he was the head coach at Stevens.
Killian also played in the Premier Development League with the New Jersey Rangers. He graduated from Stevens in 2014 with a degree in business & technology.
Navy held its first preseason practice on Aug. 9 and will play at College of Charleston in its season opener on Aug. 26.