National Women's Soccer League announces expansion to Louisville in 2021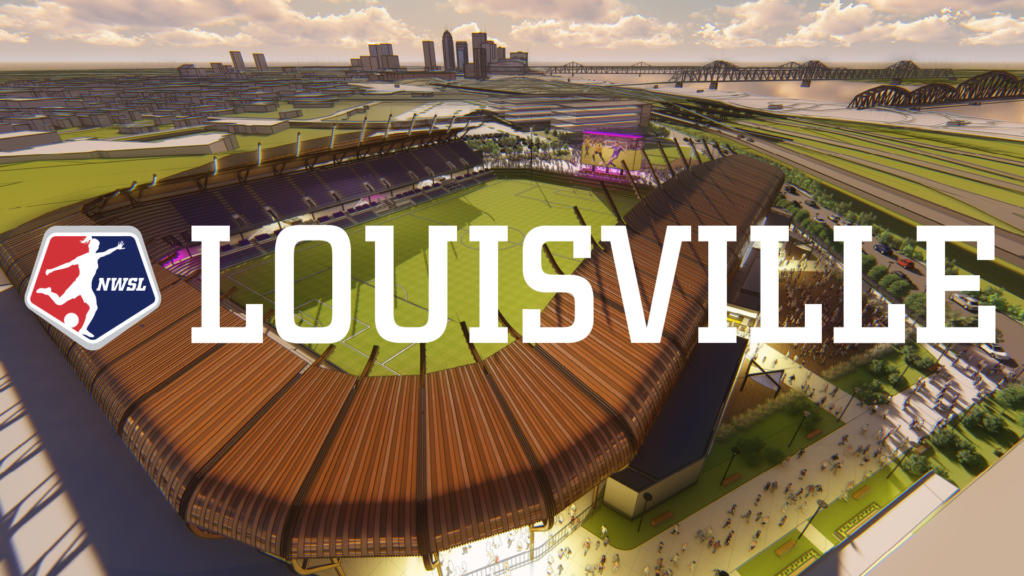 The National Women's Soccer League (NWSL) announced today that Louisville will become the League's fourth expansion team.
Louisville is set to begin play in the 2021 season at Lynn Family Stadium, the soccer-specific venue with a capacity of nearly 14,000 set to open in Spring of 2020.
"We are very excited to welcome John Neace and Louisville City FC into the NWSL," said NWSL President Amanda Duffy. "With the club's growing, passionate fanbase, coupled with its strong ownership group, and its significant investment in a soccer specific stadium in a downtown location, we are thrilled to bring the highest level of women's
professional soccer to the area."
The expansion marks the first time the city of Louisville has had a top-tier pro sports team since the Kentucky Colonels of the American Basketball Association ceased operations in 1976.
The announcement comes at an exciting time for the NWSL and women's professional soccer, which is seeing unprecedented interest and success. Earlier this year, the U.S. Women's National Team won their record-setting fourth FIFA Women's World Cup, and this Sunday the NWSL will crown their seventh league champion when the North Carolina Courage take on the Chicago Red Stars in the 2019 NWSL Championship game at 3:30 p.m. ET on ESPN. Also, earlier this week, NWSL announced a new multi-tier consulting partnership with Octagon's Global Media Rights Consulting and Marketing.
"We are incredibly honored to be joining NWSL, the greatest women's soccer league in the world," said Louisville City Football Club President Brad Estes. "We can't wait to welcome these incredible athletes with open arms and support them in their mission to win championships. This market is hungry for more pro soccer, and we know our NWSL team will be a shining star in this league and in our community."
The addition of Louisville also marks the sixth NWSL team to affiliate with a men's pro team. Soccer Holdings, LLC, the ownership group of Louisville City FC will operate the NWSL team using the existing management group, headed by Estes. Louisville City won back-to-back USL Championship titles in 2017 and 2018.
"As an owner, we jumped at the chance to join this exciting league," said John Neace, Chairman of Soccer Holdings, LLC. "The athleticism in the NWSL is second to none while attendance is growing. This is a sound business decision as we complete the new soccer-only stadium and expand the entertainment district around it."
Soccer Holdings will announce the team's logo, crest and colors later this year. The NWSL expansion draft for the 2021 season will take place towards the end of 2020. Louisville will commence an international search for a top-level coach and technical staff before bringing in players.