National Soccer Hall of Fame coach Sigi Schmid passes away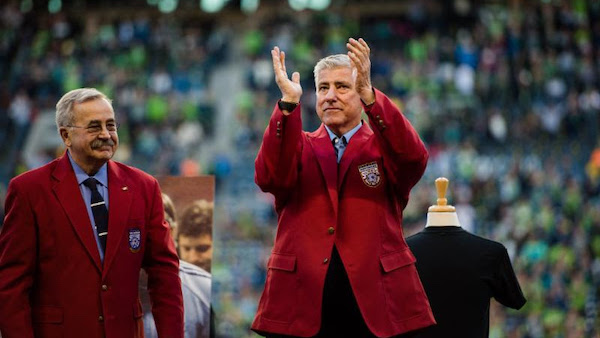 SEATTLE, WASH. (Via Seattle Sounders FC) – The family of Sigi Schmid announced Wednesday that the former Sounders FC Head Coach passed away on Tuesday at the age of 65 at Ronald Reagan UCLA Medical Center.
Schmid, a National Soccer Hall of Fame inductee, is the all-time winningest Head Coach in MLS history after accumulating a 240-183-125 regular-season record over 19 seasons with the LA Galaxy, Columbus Crew SC and Seattle Sounders FC. The two-time MLS Coach of the Year also won two MLS Cup titles, three Supporters' Shields and five Lamar Hunt U.S. Open Cups, in addition to three NCAA National Championships at UCLA.
The first Head Coach Sounders FC's MLS era, Schmid came to Seattle from Columbus Crew SC in 2008 on the back of an MLS Cup title. He managed the Rave Green to a 115-79-56 regular-season record, seven postseason appearances, four U.S. Open Cup titles and the 2014 Supporters' Shield.
Sounders FC's leadership offered their remarks and condolences on Schmid's life and career.
SOUNDERS FC OWNER ADRIAN HANAUER
"Today's news comes as a shock and a devastating blow to our entire community across MLS and U.S. Soccer. Sigi was someone I respected immensely, not only for his success as a coach and dedication to his craft, but more importantly as a man and someone that truly left a positive mark on the people he encountered every day. He will be missed greatly by a lot of people, and on behalf of the soccer community here in Seattle, I can say that we would not be where we are now without him."
SOUNDERS FC GENERAL MANAGER & PRESIDENT OF SOCCER GARTH LAGERWEY
"We are deeply saddened to hear of Sigi's passing and our thoughts are with his family. He was a man of great class and I admired him both as a competitor and then as a colleague. His accomplishments in our league were vast, and his influence on U.S. soccer will leave a lasting legacy."
SOUNDERS FC HEAD COACH BRIAN SCHMETZER
"We are all deeply saddened to lose one of the most well-respected men in our soccer community, and extend our deepest condolences to his family. He was a man of great character and integrity. He helped launch our franchise with winning traditions, and I learned a lot from Sigi in our seven years of coaching together. He will always hold a special place in my heart, and I know the same can be said for our Sounders family and the greater Seattle soccer community."
SOUNDERS FC SPORTING DIRECTOR & VICE PRESIDENT OF SOCCER CHRIS HENDERSON
"Sigi was a valued coach, mentor, family man and friend. My relationship with him goes all the way back to when he recruited me to play for him at UCLA. As a coach, he was not only a great soccer mind, but also an incredible motivator and an excellent teacher. It was then an honor to work alongside him in Seattle after my playing days were over, where he was instrumental for much of our success. My deepest sympathies go out to his family, and his memory will endure through the people who loved him."