National League EDP Conferences: South Atlantic Wrap-Up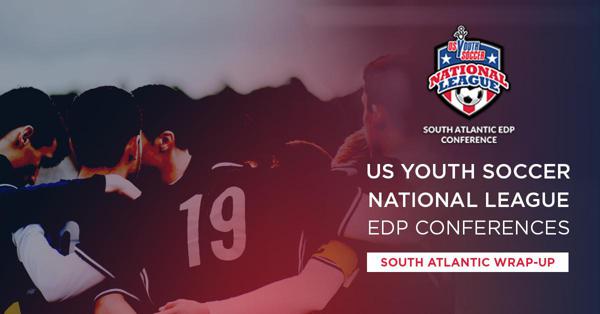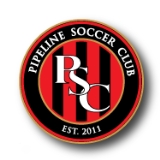 PIPELINE 13U GIRLS CONSISTENTLY IMPROVING
EDPSoccer.com  | Success doesn't necessarily mean winning a championship. It also can mean a team exceeds expectations, improves or plays up to its potential. That was the case with Pipeline Soccer Club during the fall season.
Pipeline finished second in the US Youth Soccer National League South Atlantic EDP Conference Girls 13U division, but coach Geoff Bowman could not have asked for a year.
"Our season was fantastic." he said. "There was a lot of chemistry building this season. Going from 9 v 9 to 11 v 11 is a big step for any team at any level. Having to pick up new players just for the roster and building the chemistry, it was a fun year to watch the kids figure it out, learn the game, just overall having some fun."
The Maryland-based team recorded a 4-1-2 mark, finishing behind the Maryland Rush Montgomery Blue.
Bowman's secret to his team's success? He explained he just lets his players play.
"Our club is really driven on just development," he said. "My focus this year for myself and my assistant coach Todd Turner, was just to let the girls play, figure things out for themselves. At any age, you can tell a player where they're supposed to be on the field. But at the age they're at now, at 11, 12 and 13, this is the age where they're going to figure things out. They need to figure things out for themselves, how to take players on 1 v 1, figure out how to find space for themselves, little things like that.
"When players get to 15, 16, 17, if they don't already have that skill, they're going to be that much farther behind, whereas if they can develop that stuff at a much younger age, they're so much farther ahead. We really focused a lot on movement off the ball, combination play, looking to keep possession, working the ball up the field."
Bowman was encouraged by the team's improvement. Pipeline started the season at 2-1-2, scoring six goals. The squad scored six goals in its final two EDP matches, both victories. "From the start of the season, they played well together, but by the end, by gosh, we were working the ball around the field, getting really good chances and having a lot of really good ideas on and off the ball," he said. "I couldn't ask for anything better for a season.
+READ: EDP Soccer approved for outside competition for USSDA teams
"Every game is difficult in this league. EDP puts together fantastic brackets and attracts the top teams. So, every team we play in the top division, is awesome, including the tournaments. Every team we play is fantastic. So, it's fun. It's fun to have the challenge in the league we play in. It's fun to get the girls to go out and compete. Not only does it allow us to push them, but it allows them to push each other because that was another big growth that happened this year. The girls are pushing each other, a lot more communication, a lot more drive. There's a lot more chemistry."
Now, don't misconstrue Bowman. He and Turner do coach — during training, prior to matches and at halftime. They just don't like to get into the ears of their players during matches.
"Our club in general, Pipeline does a fantastic job educating us as well as setting good guidelines, setting us up a good curriculum to make sure that we do have an agenda for the season and through the year," he said. "I like for the girls to play the game. They may have coaches who are giving instructions throughout the game. We usually like to have the girls play. When they come off, myself or my assistant coach, will talk to the girls, 'Hey, you remember when this happened' or 'either you want to find space or do this.' Give them little pointers, not tell them what they're supposed to do, but plant little a seed to make them think about what they can do better the next time or do differently next time."
Bowman has been amazed by his side's dedication to the team and the game — across the board. His players want to improve and listen to their coaches' instructions and words.
"The core group of girls we have are so just so driven," he said. "They want to learn. Any time the coach and I are talking, there are 17 pairs of eyes that are on us, listening, wanting to learn. So, their dedication to the game, they want to learn and to do better in the game. They are just so skilled."
Yet, he has been amazed again — this time with his team's technical ability and understanding of the games' intricacies. "I look at these girls who are able to juggle 150-200 times," he said. "They are able to understand concepts of overlapping, underlapping. It's the things that they want to learn and their dedication and drive to the game is just amazing. Their commitment to each other, too. They're just a big family. They want to do well and do well for each other. You can have one or two players who are just out of this world. This team shows up to practice and wants to work, shows up to a game and wants to work. And, there is no drop off or dedication to the team."
Pipeline was buoyed by three key players, right up the middle — goalkeeper Serenity Jankowiak, center back Chloe Strohecker and playmaking midfielder Koto Davis.
Jankowiak has played for Pipeline and Bowman for three years. "She has kept us in games," Bowman said. "She's fantastic. On breakaways, she's fantastic. Long-range shots, short-range shots … anything you can ask for in a goalkeeper. I think she's the best goalie in the region. We've played teams from Maine down to Florida and I don't think I've seen another player play as good as she can. She's got it all. Her dives are fantastic. Her breakaway defense is fantastic. She is able to read the ball on long dribbles. Is super comfortable with the ball at her feet. She's a rock for our team."
Strohecker has played in front of Jankowiak and has made sure her keeper isn't overworked. She has played just about every minute of every match. "She's just the epitome of a leader," Bowman said. "She's constantly talking on the field. She leads verbally, by example, works hard every single game. She's one of those players who just shows up and just grinds. She works hard. I've had her on my team for the last two years and just the growth from day one until now as far as soccer IQ and just her skill level has been tremendous. It's been really fun having her on my team and seeing her work rate and dedication."
Davis was a newcomer to the team this past season, but had no problem adjusting to her new teammates. "She's a prototypical No. 10, tremendously skilled, great vision," Bowman said. "She wants the ball at her feet, takes player on and distributes the ball. She's been a driving force in our midfield and being able to transition from the middle of the field up to until our attacking third and producing chances and creating chances for others as well. She's been a really fun player this year. She's a little Swiss Army Knife when she gets the ball. She can do just about anything with the ball."
Pipeline has players competing in two futsal teams and has set up scrimmages against U.S. Development Academy teams such as the Penn Fusion and Washington Spirit and an ECNL team from Loudon County. "Playing a DA team is intriguing for us." Bowman said. " Being able to have a play date with some of these DA teams is really going to hopefully catapult us into the spring season and having us play at a high level before some of these other teams get a chance to play outside."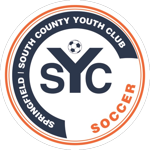 SYC LIONS 13U BOYS TRANSITION SMOOTHLY
While one player doesn't make a team in any sport, especially in soccer, one player certainly can make a difference.
Take, for example, what transpired during the US Youth Soccer National League South Atlantic EDP Conference Boys 13U fall season. Not only did the SYC Lions 13U team go through a transition playing 9 v 9 to 11 v 11, the Virginia boys team needed to replace its leading goal-scorer from the spring season.
"It was really interesting season transitioning to 11 v 11 with the group," head coach Lee Chang said. "Our main goal-scorer from the 12U decided to join the Development Academy and so we had some adjustments to make, naturally from the transition from 9 v 9 to 11 v 11 as well as trying to figure out different ways and methods of scoring goals."
Needless to say, the first part of the season was a search to find someone who could score goals. The SYC Lions went 2-1-3 in their opening six games, scoring nine goals — six in one match.
"The first part of the season there was a little bit of a struggle mentally and tactically for the players in terms of scoring goals," Chang said. "We had a little bit of a run where there was a lot of 0-0 or 1-1 type of games."
But that was remedied later on as Chang moved center back Sean Cousins to center forward and the youngster took center stage. In the SYC Lions went 2-0-1 in its final three EDP games while tallying 11 goals.
He took to it very well," Chang said. "It felt like a lot of good progress for our team and individuals."
Good enough progress to finish in second place in the league behind Total Futbol Gold Boys with a 4-1-4 mark. Starting slowly and playing well near the end of the season is the tonic most coaches want. After all, no one wants to peak in your first few matches.
"Absolutely, absolutely," Chang said. "As a coach that's obviously the type of thing we're looking for more so than results, seeing progress in individual players and the team."
It certainly didn't hurt that the SYC Lions have been together since they have been a 10U team. The squad is pretty much a neighborhood team from Springfield, Va.
"In EDP, especially in the conference, the league we're playing in, there are some really good teams that attract from a wide area. The kids who grew up together, go to school together, play together, to progress and compete with some really good programs, bigger programs is very rewarding and special. It becomes more than just a team, more like the proverbial village that raises the child, families that get closer together, become like family."
Chang has been through this before with an EDP team, which acquitted itself well. "Most of those kids are playing soccer in college," he said. "I had them from 10U to 19U and it was definitely a very special thing, me growing as a coach and see all those kids grow together. The families still call me. The dads get together to have a beer or so and reminisce the good times. It's definitely a special thing. It becomes more than just soccer."
There was a lot to talk about—the SYC Lions experienced several memorable wins this past season. Even losses were memorable. The SYC Lions were enjoying a 3-1 advantage in one encounter before Bethesda South scored twice in regulation, to then win 4-3 in extratime.
"It all happened in the last five minutes," Chang said. "It was a match that we lost, but it was one that offered a lot of teaching moments. We were up with a few minutes to go. I'm a lot with the boys trying to build out of the back, play with possession, with skill and problem solving. The kids tried to do that too much to a fault with a few minutes left. With more experience, the players would kick that ball up the field."
"We lost the ball trying to build it from the back and let them back in the game. We always want to play out of the back, but there are certain moments where we just need to manage the clock and manage the game. So for us, the losses are just as if not more important than wins."
Three players have played vital roles to the SYC Lions' success. Andrew Hogan, a member of the Virginia Youth State Association team, has played defensive center mid for the team. "He has been tremendous in winning balls, stopping other teams attack and good positioning in reading the game as well moving the ball around and allowing us to try to play possession-style game," Chang said.
Truman Mai, who has moved around to several positions, has played at center mid as a playmaker. "Just a real hard worker, very creative player and really tries hard to implement what he learned in practice into the game," Chang said.
And that's not to forget about Cousins, whom Chang called "one of our best defenders. He scored a lot of goals toward the end of the season, especially his outlook on the game and his willing to learn."
Chang has enjoyed his experience in EDP, as an individual and with his teams over the past seven years.
"As a coach, there are seminars that I've went to," he said. "They brought the Liverpool technical director to the Germantown Soccerplex. I learned a lot from that. The league has offered a lot of wonderful opportunities for growth and excitement in terms of the Champions League and routes to the US Youth Soccer National League."
The competition has been top rate. "A lot of really good teams," Chang said, adding that flexible scheduling has allowed his squads to participate in outside competitions.
"In the past I've dealt with leagues that are very bureaucratic," he added. "Things have to be done in a certain way and there are always are different situations that come up. EDP at the same time has been offering tremendous competition and opportunities for growth, flexible with teams for individual needs and concerns. It's something that I have definitely appreciated, especially in the U.S. Soccer landscape. There are so many leagues now. EDP's one that has continued to do the right thing moving the game forward in a positive direction. That's something that I have had nothing but positive experiences from."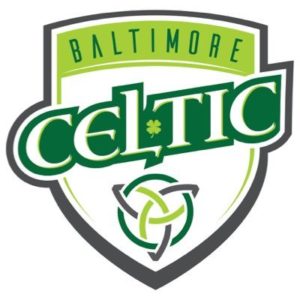 BALTIMORE CELTIC 14U GIRLS CONTINUE CLUB'S WINNING WAYS BY SECURING ANOTHER TITLE
Every team has a unique personality. The Baltimore Celtic 2005 Elite team forged one this past season as a team that never gave up. That translated into the US Youth Soccer National League South Atlantic EDP Conference title this past fall.
"Our mental state of game is very strong," Thibeault said. "If we're losing by a lot, we still have the urge that, 'We can do this, we can do this.' Along with that, everyone on our team is positive. Even if someone misses a wide-open goal, we just say 'It's ok.' If someone lets in a goal, 'It's ok,' we can get it back."
That mentality allowed them to run the table during this past fall season, going 7-0, while outscoring its opposition, 22-7. The team tallied less than three goals in a game only once in league play. That has not gone unnoticed by the coaching staff.
"They're really a second-half team," assistant coach Julia Chipman said. "They go down 2-0 in the first half, a lot of teams can shut down at that point. This doesn't happen to this team. It pushes them to come back and win 4-2, repeatedly. I think that's what makes them really different. I have coached a few teams. They go down 2-0 and they're beating themselves up and have a hard team to break out of the hole that they're in, the slump that they're in. But these guys have a mixture of leadership on the field, the coaching. They don't get down. They will just fight until they get the win, which I think is a very unique thing."
Yes, the power of positive thinking can take a soccer team a long way, especially if you have the talent that goes along with it. "We always think positive," head coach Karin Victorio said. "We play to win, and we did win." That all starts with the parents and ends with the team.
"We have a great group all the way around," Victorio said. "Our parents, I say this all the time, but it's true; it's the best group of parents that I've ever worked with. If Positive Coaching Alliance had a model team, I think it would be ours. I think they have the right development mentality."
Victorio said that team manager Kim Holmes has been key to that. "She is so positive and passionate and driven," she added. "She keeps the sidelines that same way. So everybody is positive. They put that on their kids on the car ride to games and practices. The kids all come out onto the field positive. Every player on our team is positive, hard working, and they're committed to doing work on their own time. They also buy into the plan of player development. We'll peak at the right age and the right time."
One of the keys to Baltimore Celtic's success is the team bonding and socializing. The squad does a lot of pre-tournament dinners, pre-game tailgating. "A lot of their girls just on their own get together," Holmes said. "They do sleep overs constantly. They are inseparable via telephone as well or texting."
There's more. They've been ball girls at high school games, have been part of the halftime show at D.C. United games at Audi Field. They are together at soccer camps, futsal, sand soccer, just about every soccer activity you could think of.
"We do a ton together," Holmes said. "They are very, very close. That helps on the field tremendously. They trust each other. They have each others' backs all the time."
During the winter, Baltimore Celtic is keeping fit by participating in two futsal leagues — boys and girls.
"In the boys league we're actually undefeated" Thibeault said. "In the 04 [girls] league we've only lost one game and it's just very fun to just try your foot skills and be confident and score some fun goals and have fun on the court."
The team's EDP experience has been nothing but a good one since joining the league several years ago. "We've had great success in EDP," Holmes said, noting that the team went from seventh place (out of eight teams) in one fall season to second place the next spring. "There might have been quite a few very close games. We've had ups and down, but we've been on the up lately."
Holmes attributed that to Victorio, who took on the coaching reins toward the end of the 2017 fall season. "She definitely helped us into the spring season, training at the end of the fall and into the winter, the spring," she said. "We were basically a different team just from coaching alone. So, hats off to Karin. The girls really, really reacted well to Karin. It was a good fit."
The goals for this spring? Win a tournament. "The only first place we've come in the tournament is the State Cup. We're going to get first place in a tournament any day now." Victorio said.
If the fall season was any indication, then Baltimore Celtic has had an excellent start.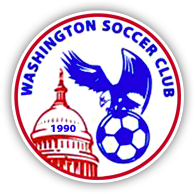 WASHINGTON CAPITAL FC 14U BOYS PUT TOGETHER STAR-STUDDED DC-AREA TEAM TO DOMINATE US YOUTH SOCCER NATIONAL LEAGUE SOUTH ATLANTIC EDP CONFERENCE
Last year, two clubs in Washington, D.C. had a big idea: The Washington Soccer Club and Capital FC decided to merge into one club. It has allowed some of the best players in the D.C. area to come together and play youth soccer at the highest level possible.
It certainly helped the Washington Capital FC 05B Blue team, which captured the U.S. Youth Soccer National League EDP Conference South Premier I title last fall.
Washington finished with an 8-1-0 record.
"It was a very good group of boys," said head coach Judah Cooks, who is also the club's technical director. "Actually, our largest pool of players that we have in the club, three teams. We had a very good year. We won a championship in a very strong league. I would say that almost every game this past fall was very, very competitive. And, we look forward to those kind of games in the future in EDP."
The team's work has come down to hard work and lots of training. Capital FC teams usually train about a block away from Interstate 295 in the Capitol Hill neighborhood.
"It's a very talented group," Cooks said. "All of the players are looking to get to that next level. It's just a very competitive group. By the way we go forward and score goals, we try to play fast. I think that is something that has kind of taken us a little further. Our club is pretty small compared to some of the bigger clubs in this area, so training hard, working hard, all those little things we have tried to create in the culture have come through. This team is the first for us to have won a championship in a while."
And that's not just competing in games, but in training as well.
"We picked … very carefully to have 17 very strong players that compete for positions," he added. "That has helped us as well, being able to compete for positions on the field, playing time, something that they were all very new to. That's something that has really helped us."
Washington Capital FC's most memorable games came at the beginning of the fall schedule, Cooks said. In the team's season debut at Baltimore Celtic SC Elite on Sept. 8, Capital FC dropped a 2-1 decision. Two weeks later on Sept. 23, the side recorded a 3-0 home win over Ellicott City 2005 at the Randall Rec Center in Washington, D.C. The team learned and in turn received much confidence from those matches. Cooks noted that the Baltimore Celtic result was his team's lone loss in the league.
"It was a very good game that we learned from," he said. "That's a very, very strong group of players. Ellicott City was another game where they had been a very strong team that we had never played before. We had played them very well. I think that was the turning point where they could start really believing for where they can start to compete at this level and win games. It was a great couple of weeks for us."
Washington has talented players at every position as three players have stood out — center backs Francisco Hidalgo and Elyas Laubach and winger Kokyai Taylor.
"Francisco was a one of the better players on the field almost every game," Cooks said. "Kakyai Taylor was the leading goal-scorer on the team. He's very, very good, strong, fast, attacking player. Elyas, very solid in the back. Kind of straight down the middle of the park. Those boys had, I thought, a very, very strong fall for them to have and even better spring for sure."
While there are no games on tap during the winter, Cooks has the team train indoors. The squad trains 10 months a year, getting mid-June through the beginning of August off.
The 2019 EDP spring season is a couple of months away, although Cooks is looking forward to the superior competition. "I find it to be a very competitive league," he said. "It gives us the flexibility to be able to play against groups like Baltimore Celtic, Ellicott City without kind of the restrictions some of these leagues have. This is my second year in EDP and both years have been strong. Now with this new National League setup, you look for it to be stronger as well. That kind of deal that they made with USYSA has really helped the league to be competitive at all levels."
The merger of the Washington Soccer Club and Capital FC has gone quite well over the past year. Cooks, who grew up playing for the former, returned home and eventually became technical director. Cooks is a former professional soccer player who performed for D.C. United and Miami Fusion in Major League Soccer, and the Charleston Battery, Milwaukee Rampage, Atlanta Silverbacks and Syracuse Salty Dogs in the A-League and United Soccer Leagues.
"We thought it would a good idea for us not only to pool our coaches together but pool our players together," he said. "So far it has worked out very well for us." The club has grown from 220 to almost 400 in the past year and a half. "While growing, we're trying to maintain that kind of practicing and build a strong culture together," Cooks said.
"With these boys it was kind of our sign of it working out for both clubs."
For more information, visit the US Youth Soccer National League South Atlantic EDP Conference page.
For more on the US Youth Soccer and EDP Soccer partnership, visit our US Youth Soccer homepage.