More than 400 attend U.S. Youth Futsal National I.D. Camp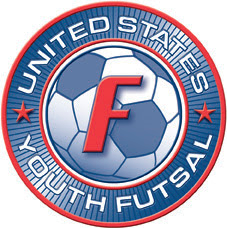 OVERLAND PARK, KAN.
(Via U.S. Youth Futsal) 
– More than 400 players from across the country attended the second annual U.S. Youth Futsal national player identification camp last week.
Seeking not only to continue their development, participants were vying for spots on the U.S. Youth Futsal teams that will compete in a series of international friendlies in Costa Rica later this month.
Participants were evaluated during five training sessions and seven games under the leadership of Technical Director Keith Tozer, Director of Goalkeeping Mark Litton and Director of Futsal I.D. Soorena Farboodmanesh.
"Each player was evaluated by multiple staff members at each of the 12 sessions," explained Farboodmanesh. "Through careful observation, each player was graded and by the end of the five days assigned to a final pool. Twelve players were then selected for the teams that will represent the United States internationally."
Tozer, who also serves as the head coach of the Men's National Futsal Team, added that he was impressed with the level of play at the camp.
"The high skill level of the players at the U.S. Youth Futsal National I.D. Camp has a lot to do with the quality of the futsal coaches across the country," Tozer said. "The future of the game in in the U.S. is very bright!"
Litton, who also serves as goalkeeper coach for the national team, explained that the level of goalkeeping has also improved.
"In years past my job has been to teach how to play the position — now, the goalkeepers are so well developed by the time they reach the National I.D. Camp that I am able to train their existing technique."
U.S. Youth Futsal Executive Director Jon Parry was similarly impressed with the quality of player at the event.
"The talent on display at the camp was remarkable," Parry said. "U.S. Youth Futsal is extremely proud to be the architect of the Futsal I.D. program and is committed to helping the very best players and coaches develop at the highest level possible."