Montreal Impact Academy announces new partner clubs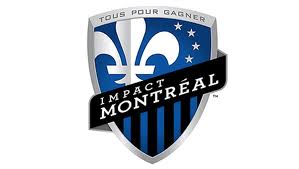 MONTREAL (Via Montreal Impact Academy) – The Montreal Impact Academy announced on Thursday that it has established a partnership with amateur clubs CS Longueuil, CS Mont-Royal Outremont and Hull, as well as with the Québec Regional Soccer Association and the Soccer New Brunswick provincial association.
These clubs and associations join the Québec Soccer Federation and the Lac-Saint-Louis Regional Soccer Association as Montreal Impact partners.
"This partnership sees two structures coming together with joint benefits," said Montreal Impact Academy director Philippe Eullaffroy. "On the one hand, the Montreal Impact Academy staff will bring its contribution to clubs, and on the other hand, we will get preferential access to promising players from these clubs, with some degree of assurance that the clubs will work within certain parameters that the Montreal Impact holds dear."
+Read: U.S. Soccer Development Academy East Conference Recap: Week 22
For partner clubs, the key points of the partnership are:
          Privileged monitoring of young U8 to U14 players at partner clubs through friendly games and training sessions with the Academy for selected players;
          Access to Montreal Impact Academy coaches for training sessions, courses, feedback and discussions;
          Use of "Academy partner club" logo and invitation to Montreal Impact Academy tournaments and events.
"The idea is the same as with our global partnership with the Québec Soccer Federation," said Eullaffroy. "This is a bidirectional exchange of knowledge. We can learn much from amateur clubs, many of which work well. We are formalizing our practical work with certain clubs and associations, which in some cases has been ongoing for several years, in order for both entities to get the most out of the partnership.
"Ideally, in the longer term, this would translate into clubs adopting our philosophy and methodology to develop players in the same way that we do at the Academy," Eullaffroy continued. "This would give these young players better opportunities to join the Academy, as they would already be familiar with the principles that we teach here."
The partnership with the Soccer New Brunswick provincial association, for its part, presents the Academy with a fine opportunity to set up shop in Eastern Canada and the Maritimes.
"In the last two years, we've had a good relationship with New Brunswick," said the Academy director. "We need people over there to provide feedback on player potential and on work done on the field."
This one-year partnership is entrenched in the Montreal Impact Academy charter of partner clubs and regions. It may be renewed and amended within the last two months of the term.
Beyond these partnerships, the Academy wishes to connect with all clubs in Québec, notably through an open house day at the Montreal Impact training centre, this coming fall, for Québec club coaches. Further information on this event will be sent directly to the clubs.