MLS NEXT Pro clubs build rosters ahead of inaugural 2022 season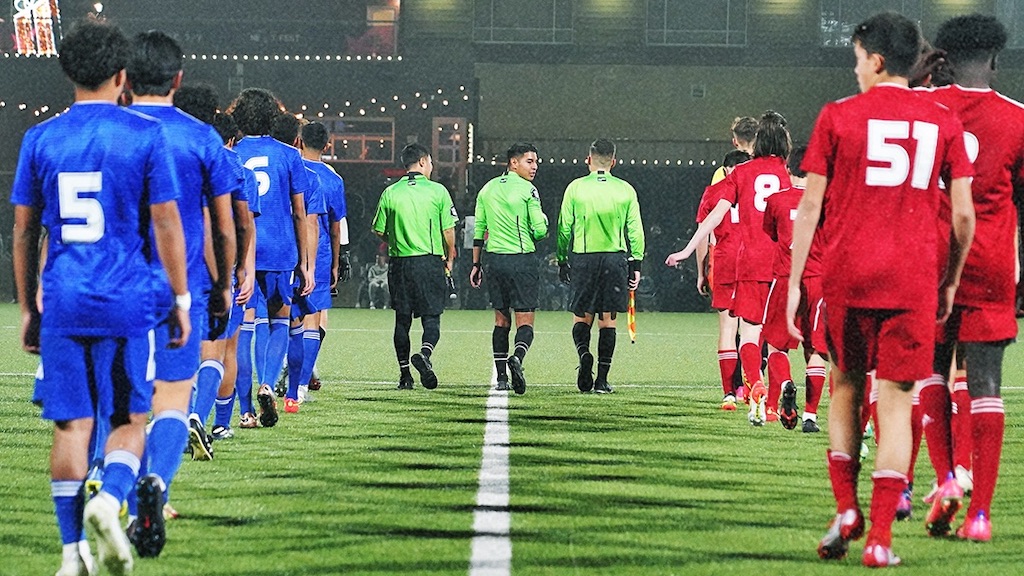 NEW YORK – MLS NEXT Pro announced the Roster Guidelines for its inaugural 2022 season, scheduled to begin in late March.
Established in June 2021 by Major League Soccer, the new professional league completes an integrated player pathway from MLS NEXT through MLS first teams, offering young players and experienced professionals the opportunity to develop and showcase their talents while competing to become MLS NEXT Pro champions.
Commenting on the 2022 Roster Guidelines, MLS NEXT Pro Senior Vice President of Competition and Operations Ali Curtis said: "The league's 2022 inaugural roster guidelines will help drive a professional league that delivers an exciting on-field competition while providing opportunities for amateur and seasoned professional players alike. We're excited about our first season, as we believe over time, this league will help grow and transform the game. Importantly, we are thrilled for the start of the season and look forward to announcing additional league details in the weeks to come."
Each club's active roster will be comprised of up to 35 players, including 24 professional players and up to 11 amateur players, all of whom are eligible for selection on game days. Each club will begin with seven international roster spots, an asset that may be traded between teams.
2022 MLS NEXT PRO ROSTER COMPOSITION
An MLS NEXT Pro club's active roster is comprised of up to 35 players, all of whom are eligible for selection to each official match during the MLS NEXT Pro Season.
24 roster slots (1-24) may be filled with professional players. These roster slots include International and Domestic players, and players on loan.
11 roster slots (25-35) may be filled with amateur players. There shall be a maximum of five (5) MLS NEXT youth academy players per team on the field during an official match.
A player is eligible to participate as an amateur (academy) player, provided that:
he is under the age of 21 before the official start of the season,
he has not competed in any college or university soccer programs,
he has never been signed or recognized as a professional player as defined by the NCAA or FIFA, and
he currently plays, or previously played, for the Club's MLS NEXT academy, or for a team which has a documented affiliation with the Club.
ROSTER FLEXIBILITY
There is no salary cap in MLS NEXT Pro and there are no salary limits on player compensation (i.e., there is not a minimum salary or maximum salary). Additionally, there are no age limits for players, and clubs will be able to sign players directly to an MLS NEXT Pro agreement, as described above.
For more details about the 2022 MLS NEXT Pro Roster Guidelines, please
CLICK HERE.