MLS Academy match-ups highlight USSDA Playoffs opening day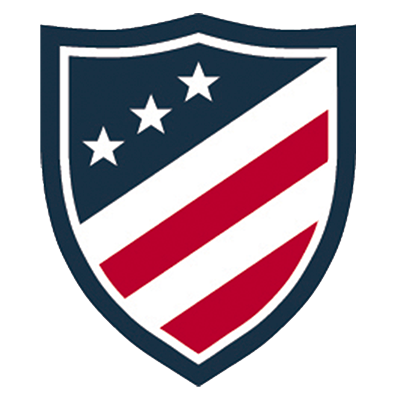 (Via U.S. Soccer) – The first day of the U.S. Soccer Development Academy Playoffs kicked off with two MLS Academy match-ups. On a hot, but cloudy day, FC Dallas, the top seed in the Academy Playoffs and defending champions of the U-15/16 age group, took on D.C. United, the second-place finisher in the Atlantic Division during the regular season.
Dallas set the pace early on in the game, The Dallas players fed off of head coach Luchi Gonzalez's energy and instruction. Gonzalez constantly asked his players to push the tempo and play fast, not allowing D.C. United time on the ball.
Dallas was rewarded for their constant attacking and fast play with an early goal in the 12th minute. Jesus Ferreira, son of former Major League Soccer MVP and FCD player David Ferreira, smashed the ball through to the near post to give Dallas a 1-0 lead.
+Read: How the Capital Area Railhawks developed the USSDA's best attack
After continued pressure on United's defense, Dallas' Bryan Reynolds sunk a second goal off of a deflected shot from Ferreira that bounced out near the top of the box.
Following the second goal, Dallas maintained possession and a fast tempo of play, leaving United scrambling for opportunities to score. However, Dallas scored the next goal off a corner set piece. Ferreira whipped in the free kick towards the back post, Brecc Evans redirected the ball across the goal, and Aldo Quevedo saw the ball home with a header. Dallas took a 3-0 lead into halftime.
Coming back from the half, D.C. United consistently launched attacks to try and close the 3-0 gap. Despite D.C. United's repeated attempts to increase the game's tempo, Dallas slowed the pace by limiting United's possession and reserving energy on defense. By the end of the second half, heat and fatigue set in for D.C. United, and Dallas maintained their 3 goal gap. FC Dallas took home three crucial points in Group C, putting them in a great position as they prepare for their next game Friday with the hopes of winning the group and advancing to the Academy Knock Out Round.
+Read: Sockers FC, Union impress on Day 2 of USSDA U-13/14 Showcase
U-15/16 results on day one
Group A
Vancouver Whitecaps FC 3 – Kendall SC 0
Philadelphia Union 1 – Real Salt Lake AZ 1
Group B
FC Golden State 2 – BW Gottschee Academy 1
Sockers FC 0 – Seattle Sounders FC 2
Group C
FC Dallas 3 – D.C. United 0
Capital Area RailHawks – CASL 2 – Chicago Magic PSG 1
Group D
Crew SC Academy Wolves 2 – Sacramento Republic FC 0
Montreal Impact FC 0 – Real So Cal 2
Group E
Chicago Fire 2 – Strikers FC 0
New York Red Bulls 0 – IMG Academy 0
Group F
San Jose Earthquakes 1 – Crew SC Academy 1
Real Colorado 3 – Orlando City SC 0
Group G
LA Galaxy 1 – Sporting Kansas City 0
New England Revolution 2 – Georgia United 3
Group H
Weston FC 2 – Pateadores 2
Oakwood Soccer Club 2 – Crossfire Premier 2