Mississippi State women's soccer adds Brian Dunleavy to coaching staff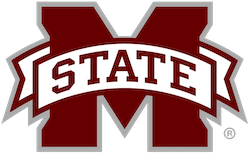 STARKVILLE – James Armstrong has announced the addition of Brian Dunleavy, the former head women's soccer coach at Georgia Southern, as Mississippi State's newest assistant coach.
Dunleavy joins the Bulldogs following the departure of former assistant Josh Rife, who accepted the head coaching position at Ball State earlier this summer.
"We are incredibly excited to add Brian Dunleavy to our staff," Armstrong said. "He will bring new ideas to the field as well as extensive expertise to matters off it. His wealth of experience as a head coach at the Division I level will complement our staff and bring valuable guidance to our student-athletes. We cannot wait to welcome Brian and his wonderful family to Starkville."
Dunleavy spent six years at the helm at Georgia Southern. Under his leadership, the Eagles won 41 matches, making him the second-winningest head coach in program history. He led the Eagles to the Sun Belt Conference semifinals in 2014 and 2017 and was an assistant when GSU won the Southern Conference tournament in 2012.
His 2014 squad posted the program's best record and highest conference finish since 2002, going 11-6-2 and finishing third. That season, Dunleavy also guided the Eagles to their highest standing in the final RPI while two players earned first-team all-conference honors and one made the league's second team.
As a head coach, Dunleavy oversaw teams that earned five all-conference selections and four NCSAA/United Soccer Coaches Team Academic Awards. Before he was promoted to head coach in 2013, he spent two seasons as an assistant for the Eagles.
In that time, the Eagles made their first conference tournament appearance since 2007, won their first conference title, made their first NCAA Tournament appearance and posted their first winning season since 2002. While serving as an assistant, Dunleavy also worked as a staff coach with the Georgia Olympic Development Program.
"This is an incredible opportunity for my family and I to be a part of Mississippi State University," Dunleavy said. "The athletic department here has an unparalleled atmosphere of positivity, and there is a strong desire for the women's soccer program to reach the highest levels of success. I want to thank James Armstrong, his coaching staff, and the entire Mississippi State family for the chance to join them. I am thrilled to be a Bulldog, and really excited to get started."
Following a four-year playing career at Hofstra University (1999-02), Dunleavy joined the coaching staff at his alma mater as an assistant in 2003. He helped the program win back-to-back Colonial Athletic Association Championships which garnered the team NCAA Tournament appearances in 2004 and 2005.
The Levittown, New York, native then spent one season as a head coach for Division III College of Mount Saint Vincent's men's program before a two-year stint as an assistant at Division II Saint Leo University, also with the men's team.
He holds an NSCAA National Coaching Diploma and graduated with his Bachelor of Arts in English and American Literature from Hofstra. Dunleavy is joined in Starkville by his wife Janine, their sons, Owen and Cole, and daughter Mara.
MSU is coming off its first appearance in the NCAA Tournament in 2018 after finishing with a 9-7-2 record. State opens its 25th season of soccer at home on Aug. 22 at 6 p.m. CT against Alabama A&M.