James Armstrong hired as Mississippi State head coach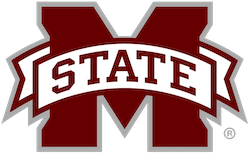 STARKVILLE (Via Mississippi State University) – James Armstrong has been named the sixth head coach in the history of the Mississippi State women's soccer program, director of athletics John Cohen announced on Friday.
Armstrong comes to Starkville from Auburn where he spent the last six years, including two seasons as the Tigers' associate head coach. In his tenure on The Plains, Auburn made the NCAA Tournament in five straight years, advanced to the second round four times, made two trips to the Sweet 16 and finished in the Elite Eight in 2016.
"James is a proven winner not only internationally but in the Southeastern Conference," Cohen said. "He has recruited at the highest of levels and understands what it takes to continue the momentum our program has established. His aggressive style of play and ability to develop student-athletes make him a perfect fit in Starkville. We are excited to welcome James, Casey and Olivia to the Mississippi State family."
+READ: University of South Carolina player Jackie Schaefer medically retires
Armstrong has coached the U.S. Region III Olympic Development team for the last four years through international competition in Argentina and England. From 2011-15, he served as an assistant with the Olympic Development program and traveled to Germany, Italy and Costa Rica with players who have advanced to the professional and National Team ranks, including Kala Faulkner (2013) and Bri Folds (2017) who were invited to U.S. U20 National Team training camps.
"I am extremely blessed, excited and humbled to be considered for this position," Armstrong said. "I want to thank John Cohen, Jared Benko, Jay Logan and the rest of the search committee for providing this opportunity. I would also like to thank Coach Karen Hoppa at Auburn for her mentorship and preparing me for the next step in my career."
While at Auburn, Armstrong oversaw some of the most productive offensive seasons in program history while working with the Tigers' forwards and midfielders and serving as recruiting coordinator. In six years, Auburn totaled 215 goals. In that same span, MSU has collected 134.
Armstrong helped produce four of the top eight single-season assist totals and two of the top seven single-season goal and point totals in program history. He coached six attacking players to eight All-SEC honors and four SEC All-Freshman selections. Additionally, three Auburn players earned All-America honors while he was with the program.
Prior to his time on The Plains, Armstrong coached at Lonestar SC in Austin, Texas. He began his tenure with Lonestar with the club's inception in 2004 and advanced throughout its coaching ranks to level of ECNL Head Coach and Premier League Girls Director of Coaching.
+READ: No. 2 NWSL draft pick Hailie Mace signs with Australian club
Lonestar was named one of the top 20 women's soccer programs in the country under his leadership, and his teams placed more than 200 players in collegiate soccer programs.
"Mississippi State is a unique place and I and my family were made to feel very welcome by everyone we met," Armstrong said. "We knew it was the perfect fit for us. I cannot wait to begin this exciting adventure with the players, coaches and support staff to continue the forward momentum that this program has enjoyed recently."
Before he began coaching, Armstrong worked as an equipment manager for the U.S. Soccer Federation. He joined the U-19 Women's National Team as they won the inaugural FIFA U-19 Women's World Cup in 2002. The next season he worked with the senior national team that placed third in the Women's World Cup hosted on home soil.
A native of Yorkshire, England, Armstrong earned his bachelor's degree in history and politics from the University of Edinburgh in 2000 and a master's in the same fields in 2001. He attended North Carolina for one year as part of the school's study abroad program. He holds a USSF A License and a National Youth License.
Armstrong will be joined in Starkville by his wife, Casey, and their daughter, Olivia.
MSU is coming off its first NCAA Tournament appearance in school history. The 2018 squad won nine games and earned the first ranking in program history, while setting school records in shots allowed per game (11.6), shots per game (18.4) and goals allowed (17). State has won 18 games in the past two years, which marks the best two year stretch since 2003-04 when the Bulldogs also collected 18 victories.
For more information on the Bulldog soccer program, follow on Twitter, Facebook and Instagram by searching for "HailStateSOC." You can also find all-access coverage of the program on SnapChat by searching for "HailStateSnap."
The James Armstrong File
Hometown: Yorkshire, England
Education: University of Edinburgh, 2000 (Bachelor of Arts), 2001 (Master of Arts)
Wife: Casey
Children: Olivia
Birthday: March 20, 1979
Coaching Career
2019-pres: Mississippi State (Head Coach)
2017-18: Auburn (Associate Head Coach)
2013-17: Auburn (Assistant Coach)
2015-pres: U.S. Olympic Development Program (Region III Head Coach)
2011-15: U.S. Olympic Development Program (Region III Assistant Coach)
2004-13: Lonestar Soccer Club (Director of Coaching)
2001-04: United State Soccer Federation (Equipment Manager)
NCAA Appearances
2018 – First Round (Auburn)
2017 – Second Round (Auburn)
2016 – Elite Eight (Auburn)
2015 – Sweet 16 (Auburn)
2014 – Second Round (Auburn)