Miles Vaughn promoted within Maryland men's soccer technical staff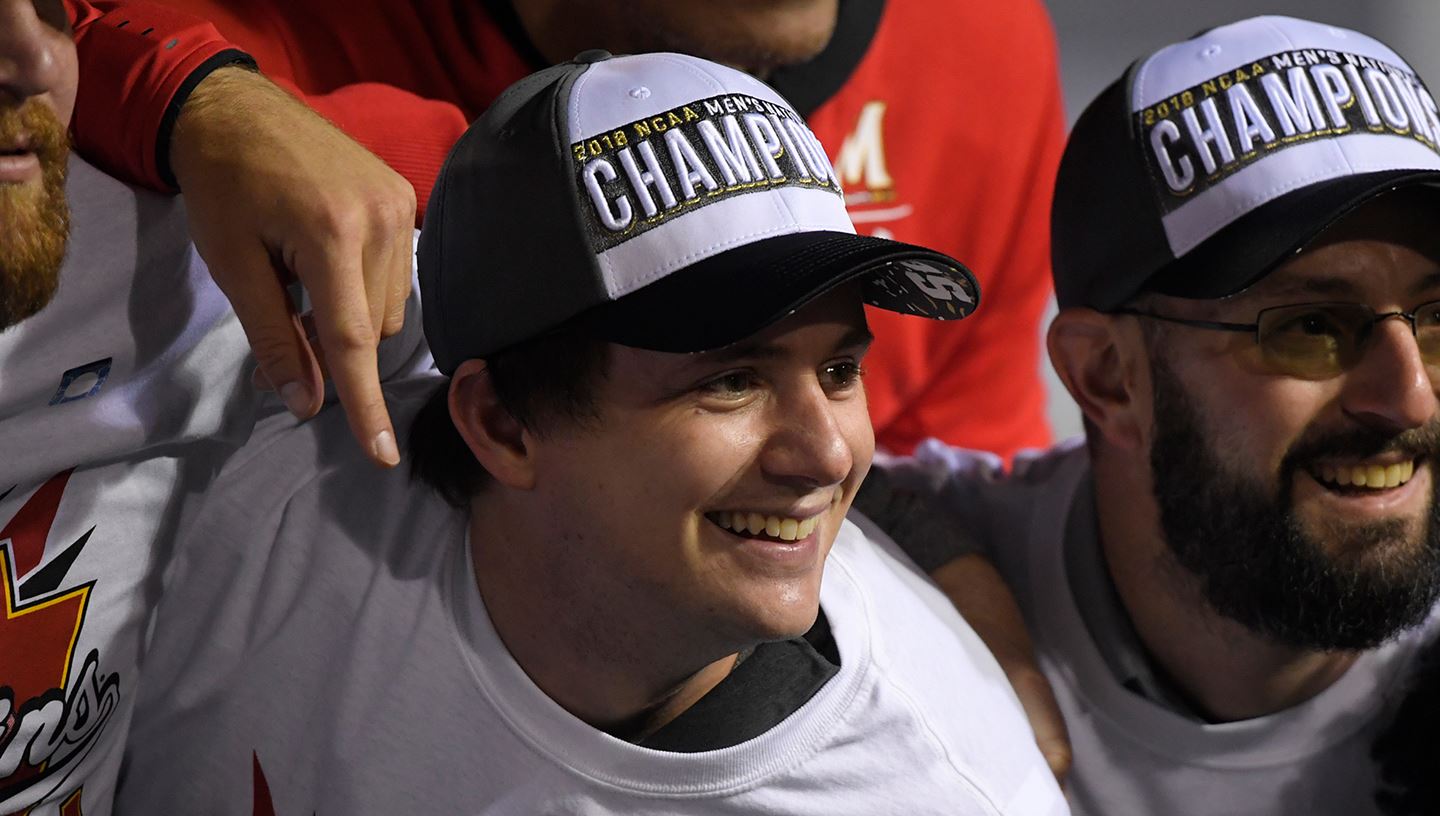 COLLEGE PARK, Md. – University of Maryland men's soccer head coach Sasho Cirovski announced the promotion of Miles Vaughn to assistant coach on Thursday.
Vaughn, who has been on Maryland's staff for three seasons, spent the 2021 season as interim assistant/director of soccer operations. He was hired as the director of operations prior to the 2018 season.
"I am delighted to officially make Miles Vaughn an assistant coach," Cirovski. "Miles has been an invaluable asset to our program since he came on staff and he did a wonderful job in an interim assistant position in the spring while balancing his responsibilities as our director of ops. Our players have a tremendous comfort level with Miles and his understanding of our tactical philosophy and program culture makes him the perfect person for this role. With Miles and Jake Pace, I could not be more happy with the staff I have."
Vaughn was installed as interim assistant coach after Scott Buete's Feb. 2021 departure. The Terps on-field success has not missed a beat with Vaughn on staff with the Terps capturing the 2018 National Championship in his first season in College Park. Vaughn has been a part of three NCAA Tournament appearances in his three seasons with the Terps.
"I want to thank Sasho Cirovski for this wonderful opportunity to continue working with the Maryland Men's Soccer program," Vaughn said. "I can't wait to hit the ground running with the team and continue to build on the tradition of excellence within this program and to recruit outstanding student-athletes that will be a part of this great program in the future."
As director of operations, Vaughn managed the Terps' budget, fundraising, travel logistics and team events and served as a liaison to Maryland's external operations staff. Vaughn successfully coordinated the 50th reunion of Maryland's 1968 National Championship team, including gifting the '68 team championship rings and holding a celebration in College Park. Prior to his operations role with the Terps, Vaughn served as a coach and the Director of Operations for the Bethesda Soccer Club, one of the top youth clubs in the nation.
Vaughn has strong ties in the youth soccer community in the Mid-Atlantic region, having served as an Assistant Director of Coaching and Head Coach of the 2002 Boys team at the Baltimore Celtic Soccer Club. His 2002 team advanced to the USYS National Semifinals in 2019 and qualified again in 2020 before the season was brought to an early end. In his role with Celtic, several of his former players have gone on to play Division I, II, and III NCAA Soccer.
Vaughn also coached youth teams at the Baton Rouge Soccer Club, winning several Louisiana State Championships as well as advancing to the NPL Finals all while serving as Director of Soccer Operations and Development. Additionally, Vaughn was the Head Coach at Episcopal High School, leading his team to three successive improved performances in the state playoffs, culminating in an appearance in the 2017 State Final. This earned him Baton Rouge Metro Coach of the Year honors for his efforts.
A four-year player and captain at Austin College, Vaughn graduated cum laude from the school with a bachelor's in economics and Spanish. He graduated from LSU in 2015 with a masters in educational leadership.
Vaughn holds an A License from the United States Soccer Federation and an Advanced National Diploma from United Soccer Coaches.