Mike Segreto named Trustee of Eastern New York Youth Soccer Association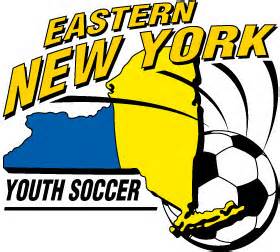 The Eastern New York Youth Soccer Association (ENYYSA) has announced that President Richard Christiano has named Michael Segreto as Trustee.
"We are pleased to announce the addition of Mike Segreto to the Eastern New York Board of Directors," said Christiano. "Mike has done a lot for the kids of Staten Island and I am happy that he is expanding his volunteering by now helping all the kids of Eastern New York."
Our new Trustee did not grow up with soccer as "it wasn't very popular when I was growing up," he stated. Mike became involved with the world's most popular game, just like many other American adults, when his kids started with the sport. His three daughters started playing with the St. Joseph Hill Academy of the Staten Island Youth Soccer League (SIYSL) and Mike became one of their coaches.
The St. George resident then became coach at the St. Joseph Hill Academy Elementary School in 1994 and their Assistant Director of Soccer in 2002, serving in that role for a decade.
In June 2012, he was elected to the SIYSL Board of Directors and volunteers as Fourth Vice President for the league with 5,500 registered players in New York State's southernmost county. That was also the year he was named SIYSL's representative to Eastern New York.
"I am a simple man who has grown to love this game and as long I can, I will help keep our children playing," Segreto said.