Midwest Regional League to host second annual Girls Fall Showcase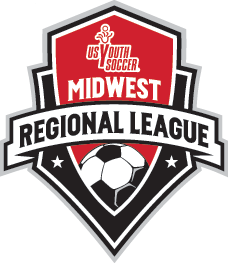 Showcase Information | MRL Twitter
FRISCO, Texas (Via US Youth Soccer) – The second annual US Youth Soccer Midwest Regional League Girls Fall Showcase is set to take place Oct. 7-8 at the Grand Park Sports Complex in Westfield, Indiana.
"Indiana Soccer, in association with Region II, is excited to host the 2017 MRL Girls Fall Showcase," George Perry, Indiana Soccer League Commissioner and the showcase's college coach liaison, said. "This Midwest Showcase allows the girls in Region II the opportunity to show their talents to the various divisions of college programs throughout the Midwest."
A total of 80 Premier I and II girls teams in the 15U through 18U age groups, who are competing in the MRL fall season, will play at the October showcase event. The attending players will have the chance to compete with the top teams in the league, testing their skills and capabilities.
"The MRL Showcase, although still in its infancy, can provide our member players with additional exposure to collegiate coaches from large to small colleges and everything in between," MRL Commissioner Tom Frisbie said. "The games being played on that weekend are very competitive and give the players an opportunity to put their best effort forward for prospective schools. We will continue working to ensure this annual event is on the calendar for college coaches across the country."
College coaches who plan to attend the event can indicate their attendance through this sign-up form. More information for coaches can be found on the showcase webpage.
The MRL provides an opportunity for the most competitive teams in US Youth Soccer Region II to play each other on a scheduled basis while also competing for placement in the prestigious US Youth Soccer Midwest Regional Championships, as well as the highly-competitive US Youth Soccer National League. The showcase weekend will feature over 20 National League teams as well as two 2017 US Youth Soccer National Champions. Nationals Union 02 Black (MI) took home the 15U Girls National Championships title in Frisco, Texas, this past July. Additionally Nationals Union 01 Black (MI) captured the 16U Girls crown for its third consecutive National title.