Michigan State men's soccer announces five signings for the class of 2020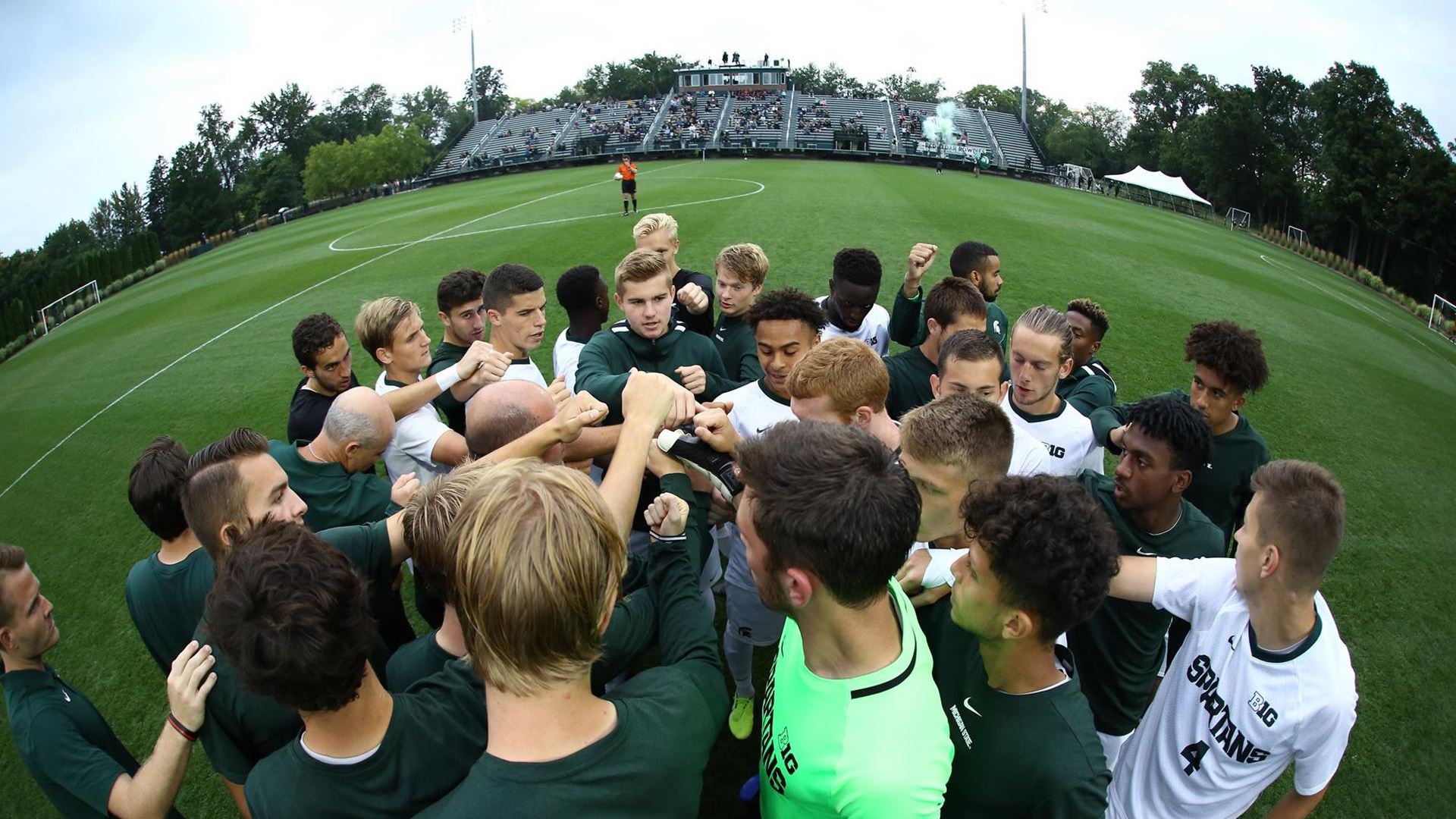 EAST LANSING, Mich. – Michigan State men's soccer head coach Damon Rensing announced the addition of five student-athletes as part of the 2020 recruiting class.
"We are really excited to welcome these young men to the Michigan State Soccer Family! These student-athletes possess all the qualities we like to see on the field, in the classroom and in the community," Rensing said. "Michigan State Soccer has prided itself on recruiting, developing and graduating state of Michigan players to the professional ranks. All of these players will have the opportunity to compete for minutes right away. My staff and I look forward to seeing this group on campus in August."
MSU will welcome Jacob Cromer (Northville, Michigan), Chase Inscho (Rochester, Michigan), Greyson Mercer (Heber City, Utah), Kadin Shaban (Hudsonville, Michigan) and Jack Zugay (Ann Arbor, Michigan) to the 2020 roster.
2020 Michigan State Soccer Signees
Jacob Cromer
Fr., M, 5-10, Northville, Mich./Northville High School
Prior To MSU: Played at Northville High School for head coach Rick Larson … Two-year captain … As a junior, advanced to the quarterfinals of the U19 Playoffs … Played for the U17 Academy as a freshman and sophomore … Played club for Michigan Wolves … Trained with Lansing Ignite during the summer of 2019 … Son of Mark and Shefali Cromer.
Coach Rensing on Cromer: "Jacob is a big-time midfielder who can play any of the central positions. The combination of his technical ability, athletic ability and vision allow him to impact both halves of the field. He really has a good presence and feel for the game. Jacob comes from the Wolves USSDA Academy Team who reached the quarterfinals of the national championship last season."
Chase Inscho
Fr., D, 6-1, Rochester, Mich./Stoney Creek High School
Prior To MSU: Played at Vardar Academy for head coach Nathan Smith … Three-year Vardar Soccer Club captain … During the 2017-18 season, advanced to the U17 Academy Playoffs … Son of John and Robin Inscho.
Coach Rensing on Inscho: "Chase has a lot of qualities that makes him an ideal center back in the Big Ten. Like most center backs, Chase possesses the athletic qualities that the position requires. However, he also has the leadership and ability to communicate that should allow him to excel. He is also comfortable on the ball which suit MSU, as we like to play out of the back. Chase come from the Vardar Soccer Club, which has produced MSU center back standouts Zac Carroll and Colin Givens."
Greyson Mercer
Fr., F, 6-2, Heber City, Utah/Wasatch High School
Prior To MSU: Played at Wasatch High School for head coach Jared Hendry … Scored seven goals and added seven assists as a junior … Three-year captain for Park City Soccer Club, appearing at the Utah State Tournament for three straight years … Leading scorer for his club team for the past four years … Posted the most goals and most assists in the Utah State Tournament group stage in 2019 … Also played on the FC Denver U19 team at the FC Dallas Tournament … Son of Cameron and Mariah Wolfe.
Coach Rensing on Mercer: "Greyson is an athletic forward who could play the number nine position or out wide. He has size, pace and strength that will fit in well in the Big Ten. On top of his physical attributes, Greyson has a nose for goal. He always seems to find himself in good spots around the goal either with the ball or without. Greyson's father went to Okemos High, so although he hails from Utah he has Michigan ties. We are looking forward to having our first MSU soccer player from Park City FC."
Kadin Shaban
Fr., F, 5-10, Hudsonville, Mich./Unity Christian High School
Prior To MSU: Played for Unity Christian and club soccer for the Michigan Fire … Was Unity Christian's all-time leading goal scorer with 88 goals … Earned three consecutive First Team All-State honors … A four-time All-District and All-Regional team member … Earned All-Conference accolades for three seasons … As a senior, Unity Christian won the District Championship, while Shaban scored 15 goals and added 13 assists in 12 games … Unity Christian captured the State Championship in 2018, as he scored 31 goals and had 21 assists … Named to the MIHSSCA All-Academic Team … Represented the Chicago Fire Juniors on an All-Star team, winning the Las Vegas Mayors Cup in 2016 … Son of Talal and Linda Shaban.
Coach Rensing on Shaban: "Kadin is a very versatile player who can create in the attacking third. He is a good 1-v-1 player who can set up teammates with a cross or finish goals himself. He has a very high work rate without the ball and while defending. I think Kadin can play several different positions at the collegiate level. He has played the last few years with both West Michigan Fire and Midwest United. Both west Michigan clubs do a very nice job developing players."
Jack Zugay
Fr., M, 5-11, Ann Arbor, Mich./Ann Arbor Pioneer High School
Prior To MSU: Played club soccer for the U.S. Soccer Development Academy for the Michigan Wolves for five years … Advanced to the U.S. Development Academy National Playoffs in 2019 … Participated at the U.S. Soccer Identification Camps in 2018 … Played club for Michigan Wolves … Son of Jeff and Dana Zugay … Sister, Ashley, plays soccer at Nebraska.
Coach Rensing on Zugay: "Jack is the quintessential two-way midfielder. He has really good feet and a high work rate. He can cover a lot of ground and back presses opponents well. Jack is comfortable in front of the net which makes him a productive midfielder. I really think Jack's best soccer is ahead of him. He was also teammates with Jacob on the Wolves USSDA Academy Team that reached the quarterfinals of the national championship."