Miami Hurricanes sign seven freshmen to National Letters of Intent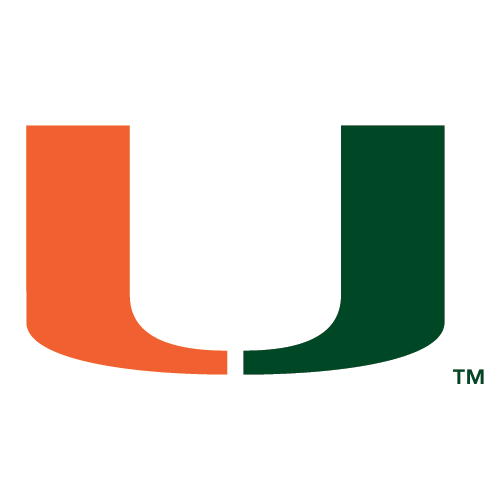 CORAL GABLES, Fla. (Via University of Miami) – University of Miami head soccer coach Sarah Barnes announced Friday the signing of seven high school standouts.
The Hurricanes have officially added Melissa Dagenais, Jackie Koerwitz, Morgan Ledenko, Jaclyn Marra, Ine Østmo, Taylor Shell and Emma Tucker to the class of 2019.
"We're excited to welcome the 2019 class to Miami," Barnes said. "They are versatile and have a clear sense of the competitiveness, discipline and selflessness that will be required daily to keep moving this program forward."
A 6-foot, 1-inch goalkeeper from Saint-Hubert, Quebec, Canada, Dagenais hails from Heritage Regional High School. Following the 2017 season, she was awarded the golden glove by the federation of soccer of Quebec, while leading Champlain College to a national championship. Dagenais closed out her high school career garnering a trio of awards, including athlete of the year, best defensive player and an award of excellence for soccer.
"Melissa is long, has presence and strong technique with her hands and feet," Barnes said. "She approaches her training and development with discipline."
Koerwitz, a 6-foot, 1-inch midfielder/forward, comes to Miami from Sacramento, Calif., after playing internationally with Norcal PDP in Japan and Sweden in 2016 and 2017, where her team captured the gothic cup. In 2017 and 2018, she competed with ECNL PDP. Over the past four years, Koerwitz attended the U.S. Soccer training center.
"Jackie brings a good technical base and strong presence in the air," Barnes said. "She is aggressive and actively looks to join the attack."
Also a native of the Golden State, Ledenko hails from Rancho Santa Fe, Calif., and attends Torrey Pines High School. The 5-foot, 7-inch defender was a team captain for a pair of U16 and 17 ECNL teams and helped each club team qualify for DA/ECNL playoffs as well as garner a Surf Cup. Most recently, Ledenko competed for U18-19 San Diego Surf.
"Morgan is a fearless, gritty competitor. She attacks balls in the air at a very high level and is eager to learn and develop," Barnes said. "Her mentality will be a great addition."
A 5-foot, 1-inch forward/midfielder from Clarkston, Mich., Marra participated on the ECNL Player Development Program (PDP) Midwest team in 2017, while competing on the ECNL PDP Ohio Valley Team in 2018. During the second half of 2018, she competed with the ECNL/United Soccer Coaches Midwest All-Conference Team.
"Jaclyn has good pace and an excellent work ethic," Barnes said. "Her drive to improve every day will help her develop throughout her career and will put her in position to compete."
A native of Manhattan, N.Y., Shell is a 5-foot, 2-inch forward who competed on the United States Futsal National Team during the 2015-16 season. During the spring of 2017, Shell was selected for ECNL's Southeast PDP Event in South Carolina. Growing up in Midlothian, Va., she garnered ECNL Amazing Young Women Spotlight of the Week honors in January.
"Taylor is a skillful player with the ability to strike and drive balls over distance," Barnes said. "Her commitment and love for watching the game will elevate her tactical impact.
A 5-foot, 4-inch midfielder from Marshfield, Mass., Tucker is a three-time PDP ECNL Northeast and All-State player. Most recently, she earned Eastern Massachusetts Girl's Soccer Coaches Association D2 South 2018 Player of the Year accolades.
"Emma understands how to find and keep the ball in the midfield," Barnes said. "She has a strong work ethic and a forward looking mentality geared toward building the attack."
Joining the Hurricanes as an early enrollee in January, Østmo is a 5-foot, 10-inch midfielder from Mandal, Norway. Prior to Miami, she competed on the Norway U15, 16 and 19 national teams. At the club level, she was a member of Stobæk from 2015-18, winning the Norwegian Championship in 2016 and finishing in second in 2018.
"Ine's spatial awareness, passing range and striking technique are very strong," Barnes said. "Her work rate and discipline will make her an immediate threat out of the midfield."
To keep up with the University of Miami soccer team on social media, follow @CanesFutbol on Twitter, Instagram and Facebook.